How Nurses Kept Their Jobs While Millions Lost It
Codes, Standards, and Trust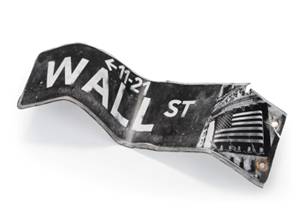 In the last few months, professions have been downgraded, careers ruined, questions again raised about the integrity and volatility of many businesses and industries. Regardless of how much money any major business exec has to fiddle with, wealth is clearly not the glue that holds the economic house of cards together. Nurses have been tangentially affected, particularly where the financial aspects of Healthcare protrude into their practice, but the profession as a whole is shatter-proof. AND it's imbued with a couple very distinct advantages that any business exec would give his or her right arm to possess.
"Breakable" Business
The nation's Big Bank CEOs were recently "live-blogged" by major media (1) as they gave a blow-by-blow account to the House Financial Services Committee regarding their mismanagement of bail-out money. The banking industry is just the most recent to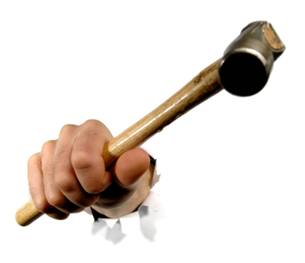 succumb—in pieces-- to the whims of the tanking economy. But it's not been busted all on its own—clearly unethical business practices have been standard operating procedures that perhaps have worked well in the past for the CEOs and customers alike. It's the economic market and the current vigilance of government that can no longer sustain or overlook that orthodoxy and ethic.
What then, if not money, makes the difference between a breakable profession and an unbreakable one?
The 2008 annual Gallup Honesty and Ethics poll measuring public opinion on the most trustworthy professions, underscores some interesting contrasts. First, nurses take the top slot by a long shot—84% of those polled. They have for the last 7 years and continue to put space between themselves and everyone else. (2)
For the most part, nursing is not a money or "power" profession. So what magical properties does the professional nurse possess that separates her or him by a wide margin, from any other professional? What is the secret mojo in this apparently unbreakable profession?
Consider again the Gallup poll: bankers fell to an all-time low, at 23%. But what we typically consider the "power professions"—lawyers, stock market pros, business and advertising executives—sit near the bottom of the polls in honesty and ethics, or trustworthiness.
Trust: What it Means to Nurses
In Western society money is typically associated with job respect and success. What is it about public opinion polls that put nurses near the top of "most trusted professions" lists?
In a recent Draft of the ANA's 19-page "Nursing's Social Policy Statement," the organization makes direct reference to the high trust placed upon nurses: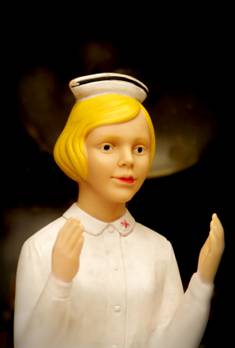 "The nursing profession fulfills society's need for highly educated individuals who embrace and act according to a strong code of ethics, especially when entrusted with the health care of individuals, families, groups, communities, and populations. Polls reflect this mutual relationship in the ranking of 'nursing' within the top few most trusted professions….." (3)
The ANA interprets this trust to mean "the responsibility to provide the very best healthcare," including the provision of highly qualified and educated nurses….(ANA) But is this how the public interprets "trust" when they vote nurses to the top of the list?
The Center for Nursing Advocacy (CNA) responded to the consistent public opinion "trust" polls. Their response: Trust, as it rinses out in public opinion polls, in no way equates to professional respect. And furthermore, most people hinge their notion of trust to a tattered old image of nurse as angel. (4)
It remains unclear exactly what standards the public at large uses to reach the high "trust" ranking. You'd have to ask every single person polled what factors were considered in his or her response. In making their vote of confidence in nursing as a profession, does the public know about the nurses' Code of Ethics, the Standard of Care, and that nurses answer to a higher "social contract"? Or do most cast a vote based on that alleged vision of nurse in their heads—"society's need for" this particular type of health care savior, as the CNA suggests. Is this the iconic Nurse that remains anonymous in most of our television shows and still shows up in some advertising, mainstream media, and is a perpetual mainstay of X-rated movies (5)(6), sporting a white skirt and antique nurses' cap?
A few angel images to consider:
angel – "a spiritual being superior to humans in power and intelligence." (Merriam-Webster)
Angel.com – a reliable and highly scalable business-to-business communications response system that offers solutions for a wide range of industries, including healthcare, that rely on real-time communications and on-the-fly applications.
Angel – as an investor or philanthropist that offers venture capital for deserving business start-ups. In Old England, "angels" provided monetary support to theaters. (7)
What Trust Means to Other Business Professionals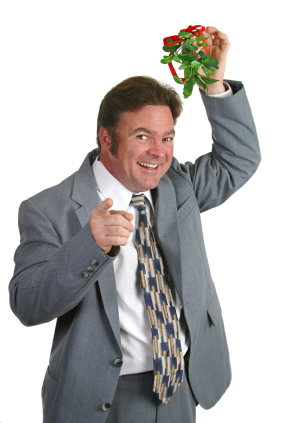 Nurses don't have much money, that's true. And most would contend that they have little power.
But trust IS power.
Businesses work overtime to build trust. Many have not the faintest idea how to build trust in their law firms, accountancies, professional relationships with colleagues, or relationships with customers. They look for step-by-step instructions (8), self-assessment "trust quotient" tests (9), and blueprints that will guide them to developing trust-centric businesses and messages.
A quick search in Amazon books for "building trust in business" turns up half-a-dozen popular titles, all written for business managers and professionals, all designed to teach what trust is and how to nurture trust between business and customers. In the business world, trust wins customers, boosts successful businesses and forges strong customer loyalties. In sales and marketing a primary rule of selling anything is to build credibility and trust.
Guess what? Any business that won a top rated spot in a public opinion trust poll would aggressively capitalize on that honor. They would print it in bold red text and include it prominently in every advertising or marketing piece. For them it would mean guaranteed money and business durability for years to come.
Codes, Standards, and Social Contracts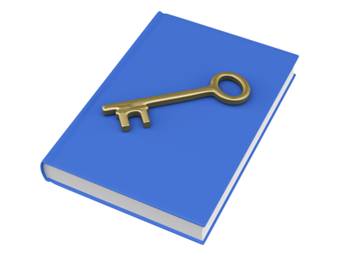 The Big Concepts in Nursing are these:
"Social contract"
"Code of Ethics"
"Standards of Care"
These are the tenets by which nurses live, on the job or off. These are big complex concepts that most people don't ever have the chance to hear about. This professional triad makes the profession of nursing UNBREAKABLE.
Who else has a code, a standard, and a social contract to adhere to?
The Marines first come to my mind. Now that's a solid message. EVERYONE knows they have a Code. Definitely an unbreakable profession. (They are not included on the Gallup list.)
Physicians, of course. (They are #4 on the Gallup list.)
The clergy? (They are #6 on the Gallup list.)
Codes of ethics are a dime a dozen and businesses everywhere jumped on the bandwagon a few decades ago (10). It's along the same lines as building trust, real or imagined. Some of those businesses are pretty low on the Gallup trust poll, too. Which proves how little weight a "code of ethics" carries all on its own. Ethics codes are largely driven by an organization's values and principles. Examine those values and you'll quickly ascertain the sanctity of any code of ethics.
Standards of care or conduct define scopes of practice or behaviors among a group or organization that must be adhered to. Standards of Care for physicians and nurses are legally binding. The Marines have strict standards for conduct, for physical fitness, and an unwavering moral code.
Social contracts are complex social and political agreements. Nursing's social contract is essentially an implied and "hypothetical" agreement (11) with society at large that care and compassion are automatically provided when necessary and without bias.
Give any profession a Code of Ethics/Moral Code, a Standard of Care, and a Social Contract and you pour a concrete foundation that is tornado, assault- , and otherwise disaster-proof.
Interpreting Trust in Nursing
Trust has been interpreted in a variety of ways, but most definitions include these key elements:
Integrity
Character
Competence (12)
Extended interpretations of business trust add in:
Commitment to contractual agreements, stated or implied
Ethical and professional communication (13)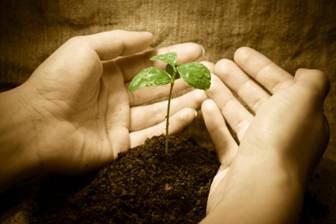 But that's not all. Compassion and nurture are an organic part of nursing. Compassion reinforces those codes and that contract, like iron rebar. These components, and opportunities for that level of transaction!(14) are rare in any other profession. Physicians may have deep compassion, but they are here and gone. The nurse has the orders, holds the hand, cleanses the wound, hugs the family, keeps the documentation, measures vital signs of life, is the keeper of the patient status, the report, the changes, the history, the information that if converted to the stock market would make the difference between profit and loss, buy or sell, and bull and bear.
Trust = Power
But what about that iconic Nurse image that no professional nurse really wants to own? It's powerful, too. As hard as you rail against it the truth is this: if I'm lying by the side of the road bleeding out following a car accident and a nurse emerges from the cluster of aghast bystanders, you better bet she or he is my best friend, I trust her more than the police officer or the EMT, if in no other way then suddenly I am not alone. I know she knows what needs to be done, clinically, but beyond that there is a hand to hold, there is compassion and kind words. Whether you like it or not, I trust you because that's the long oral history that's preceded you, it's the myth I have in my primitive brain. A nurse was important to one of my friends or a loved one at some time or another and word got around—that's good business, by the way. That's what you'll be and it will be the greatest thing in the world. I'd give my right arm to be that to someone else in my profession.
That's unbreakable.
That's enviable.
That's power.
1 WSJ, Deal Journal
2 Gallup.com
3 ANA, Draft: Nursing's Social Policy
4 Center for Nursing Advocacy
5 Center for Nursing Advocacy, "Naughty Nurse"
6 Center for Nursing Advocacy, "Real Nurses Want 'Naughty Nurse' Off the Menu"
7 Angel investor, Wikipedia
8 The Power of Trust in Law Practices
9 Trust Matters, "What's Your Trust Quotient?"
10 Code of Ethics, Law and Legal Definition
11 Hypothetical Agreements
12 Franklin Covey, Speed of Trust & How We Define Trust
13 The Power of Trust in Law Practices
14 Head Nurse, "Let's Talk About Compassion"
Other References
Find Your Healthcare Degree Fast