Nurse Practitioner Programs
Study Online and Become a Nurse Practitioner
Nurse Practitioner Education
A Nurse Practitioner (NP) is an advanced practice nurse who provides many of the same services as a doctor. They can serve as primary care providers and acute or specialty care providers. NPs provide a mixture of medical and nursing care. This means that they not only focus on treatment, but also on prevention, education and healthcare counseling.
Nurse Practitioner Training
A Nurse Practitioner has received advanced healthcare training. Most have Master's Degree level educations and training. Many also have a Doctorate. The first NP program was started at the University of Colorado in 1965. As of today, there are programs at nearly 350 colleges and universities. As of 2014, there were over 122,000 practicing NPs, with about 6,000 new Nurse Practitioners being trained each year.
How much education an NP needs depends on the desired field of practice. Many serve as primary care providers, but many others specialize in even more advanced fields. Some of the fields where Nurse Practitioners can be found include family health, acute care, pediatric care, mental health or women's health. Additionally, some may specialize even further, is such areas as dermatology, emergency care, orthopedics, neurology and oncology. The list is practically endless. A Nurse Practitioner can serve in most of the fields where traditional doctors can be found.
How Nurse Practitioners Differ From Doctors
Because they are trained in a blend of medical and nursing skills, Nurse Practitioners typically focus beyond treatment. NPs provide comprehensive care for the entire person. They often focus on disease prevention and patient education and assist patients in making lifestyle decisions and changes. This high quality care, combined with counseling, can help to lower health care costs as patients learn how to manage and prevent health care problems. This results in less office or emergency room visits, less time in the hospital and less reliance on medication, all of which can provide substantial savings to the patient and the community.
Nurse Practitioner Programs
In order to enter a Nurse Practitioner program, the student must first complete all of the training necessary to qualify as a Registered Nurse. Currently, to begin practice as an NP requires a graduate degree, either a Master's Degree or a Doctorate. This means that the student will have completed a Bachelor's Degree in Nursing and then spent from two to four more years obtaining the required educational and clinical training. There have been recommendations to shift all Nurse Practitioner programs to the doctorate level, with a change in title to Doctor of Nursing Practice. Obviously, these are advanced programs with a high level of classroom and clinical training in the desired field or subfield.

Interested in learning more? Request your FREE
information today about nursing Master's or Doctorate Degrees

In addition to medical training, most Nurse Practitioner programs also provide training in other skills required to treat the whole person. An NP is also trained to provide patient education, health counseling, patient advocacy and research.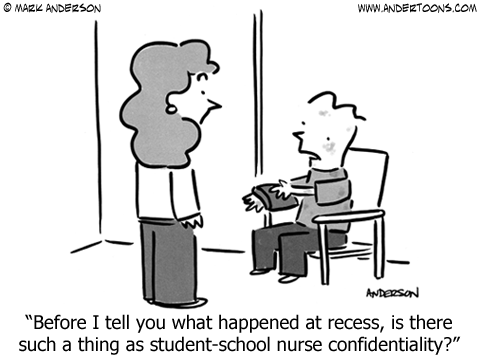 Because of the nature of their duties, Nurse Practitioners must also be trained in collaboration with doctors and other healthcare professionals, including providing referrals. They must also be able to diagnose and treat illness or injury. This may include obtaining and analyzing medical histories and ordering or performing diagnostic tests and interpreting the results. NPs also prescribe medication and offer patient and family counseling to prevent or reduce illness.
Specialized coursework and clinical experience is also needed depending on the field or specialty of interest to the student. Since Nurse Practitioners can be found in a wide variety of specialties and in a diverse selection of facilities, training for specific area is vital. For example, NPs can be found in community health clinics, hospitals, home health care, nursing homes, nurse practitioner offices, walk in clinics or hospice facilities. Each type of facility may require a slightly different course of study in order to meet the needs of the clientele.
Selecting a Nurse Practitioner Program
Due to the focus on the entire person that is achieved through the blending of medical and nursing training, Nurse Practitioners have become the healthcare provider of choice for many patients. In order to achieve this level of confidence, it is essential to pick the right training program. Finding the right Nurse Practitioner program first involves a careful consideration and analysis of the desired field of practice. Once that has been determined, it will greatly narrow the list of potential schools to choose from. Further investigation into each school's program will then help the candidate to select the right program.
Get Your Free Information on Nursing & Healthcare Programs
Find Your Healthcare Degree Fast