General Nursing Programs Available with Distance Learning
Give Your Career a Big Boost with Your BSN or MSN Degree
"General Nursing" includes the primary nursing degrees, such as Bachelor of Science in Nursing (BSN) and Master of Science in Nursing (MSN) that typically give you wide angle academic and practical nursing experience. In other words, you can take these degrees and pursue nursing in many areas of healthcare. For example, most nurses show up on the job radar with either a two-year Associates degree or a Bachelors of Science in Nursing degree. Either way he or she gets a job, traditionally as part of a hospital nursing staff and working in a particular specialty, such as medicine, critical care, or cardiac care. But there are literally dozens of types of nurses at work in a hospital that could find education in online nursing degree programs.
Nursing Roles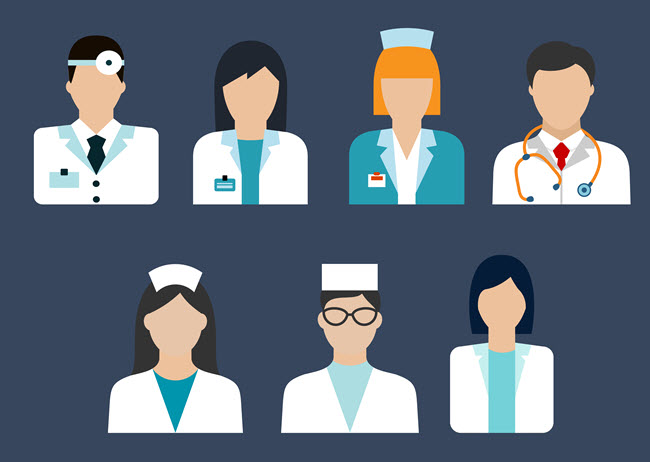 Community Nursing / Nurse Educator / Family Practice / Forensic Nursing / Geriatric Healthcare / Nursing Informatics / Mental Health Nursing / Nurse Midwife / Pediatric Healthcare / Transcultural Nursing and Healthcare / Women's Health Nursing
Online Bachelors in Nursing Degrees
The BSN is fast becoming the preferred RN degree. Yes, many very good and experienced nurses launch their careers with a two-year Associates degree, but for real career mobility the BSN is the way to go. Even better, the RN-to-BSN degree track is one of the most popular and widely available online and offline. Ever considered a vertical move in nursing, to management, roles in nursing leadership, nursing educators, case manager, or even taking time to travel nurse? You'll need a BSN for all of these and it's much easier to complete than you may think.
Your BSN program will pick up where your Associates left off with more nursing theory. You'll actually examine the role of nurses in contemporary healthcare, learn to conduct basic evidence-based research, consider the healthcare nuances and issues of diverse populations and problem-solve community and public health issues. Study online and you'll be able to study on your time and take courses at your own pace.
Combine a BSN with clinical experience and you'll tap into nearly limitless career flexibility: pursue advanced practice degrees and specialties, hit the road for an exciting travel nursing assignment or apply for that job you wanted in a particular specialty.


Online Masters in Nursing Degrees
If you wish to move vertically in nursing, into an advanced specialty, into nursing education, clinical research, nurse anesthesia, or into any type of mid- or upper-level leadership or administrative jobs, you'll need to arm yourself with the Master of Science in Nursing, or your MSN degree. Online programs put this achievement well within reach.
So what will you learn that you don't already know? If you work as a professional RN then you already have varying degrees of very marketable clinical skills, however, what you stand to gain is the advanced critical analysis and decision-making skills lacking in undergraduate nursing degrees. Your MSN coursework will build on the skills you already have with advanced patient assessment strategies, patient care modalities, and leadership and management skills. Two types of MSN degree programs are common: straightforward basic MSN or an MSN with a capstone specialty included, such as MSN in Healthcare Management or MSN in Nursing Informatics. MSN programs with a specialization deliver both the core curriculum as well as very specialized coursework focused on the particular specialty.


Why Distance Learning is a Match for Your Lifestyle
Are you a working RN with a hectic personal schedule to boot? These RN to BSN and the MSN degree programs are the standards in the healthcare industry and available from nearly every nursing school online and offline. Study from your home computer, when your schedule allows and enroll in courses when you're able. Both degrees require a hands-on clinical which you may schedule to complete locally and online curriculums closely match those of the same on-campus programs.
Are you seeking job movement or advancement? You're fortunate: the field of nursing has a great deal of career mobility and the impending nursing crisis will only allow you to make better job advances and earn better salaries.
Get Your Free Information on Nursing & Healthcare Programs
Find Your Healthcare Degree Fast