Earn the Versatile BSN Degree and Gain More Career Leverage
Most In-Demand Degree for Nurses
A Bachelors' degree in Nursing, the Bachelor of Science Degree (BSN) is one of the most professionally in-demand within the field. From this degree vantage point, nurses have dozens of subspecialties open to them. In some cases professional nurses may earn advanced degrees that give them exponential salary increases. Specialties like Nurse Practitioner and Nurse Anesthetist are ultra competitive and highly coveted in the field, but both require a BSN degree to enroll in programs.
Bachelors of Science vs. Associates in Nursing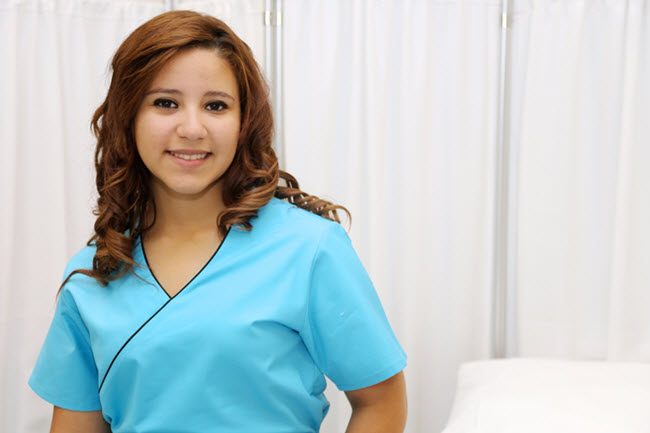 Perhaps the perennial shortage of nurses is one reason the field makes concessions for so many variations in degree process. It makes sense to make it as easy and convenient as possible to earn entry-level nursing training. At the same time career advancement is possible as well, with just as many variants. There are straightforward Bachelor of Science in Nursing programs, along with RN-to-BSN and LPN-to-BSN programs.
A four-year nursing degree program—the BSN—is preferred professionally to a two-year program, but even nurses that hold a two-year associates degree may enjoy long-term, well-paying careers with some sub-specialty latitude.
The LPN-to-BSN program typically takes a Licensed Practical Nurse two and a half years of additional nursing and liberal arts curriculum before he or she earns the BSN. Most programs have a list of course prerequisites as well as a minimum GPA.
RN-to-BSN programs are very popular among working nurses. RNs may earn a BSN with an additional two-years of study. Curriculum includes some liberal arts requirements and more advanced topics related to nursing, including topics in education, management, and administration.
The Educational and Career Benefits of RN to BSN Programs
The changing dynamics in the medical field has increased the need for prepared healthcare professionals. Technology, advancement in treatment and leadership has expanded the roles of physicians, technicians and nurses.

As a result, many registered nurses are enrolling in RN to BSN (Bachelor of Science in Nursing) degree programs to increase their knowledge and skill level. The medical field is one of the fastest growing in the country. Those who are prepared academically have more options in choosing a career path.
How a BSN Degree Differs from an RN Degree
Completing an associate's degree in nursing opens the door for those who are interested in a nursing career. Typically, this program is completed within two or three years at a community college or other training program. After successful completion, students must pass the required state examinations before beginning employment.

The opportunity to advance your nursing career comes with completing a RN to BSN degree program. This program is offered by a four year college or university to broaden students' academic knowledge through research, leadership training and general education courses.
Courses in the BSN degree program expand on the technical training provided during the RN program. A nurse who obtains his or her bachelor's degree can have increased responsibilities concerning patient care. They can advocate for patients, review research papers from colleagues and work closely with other leaders in a medical facility.
A BSN provides additional training to build confidence and advancement opportunities. A RN degree does equip students with numerous abilities; however, the BSN degree enhances those abilities while increasing the likelihood for more advancement opportunities.
Educational Format
Most RN to BSN degree programs offers flexible educational formats for students. Colleges and universities have traditional classroom courses, online learning and a hybrid of both traditional and online. Many students work full-time and have to balance their studies with work. Therefore, the flexible program choices enable students to be successful and provide for their household.

The only difference is in the delivery of coursework. Many schools offer a robust curriculum for students. Traditional classroom programs involve on-campus studies and clinical modules. Courses for online RN to BSN degree programs are usually held in a virtual environment, with the exception of clinical work. The hybrid programs include courses in the classroom and online.
Whether the degree program is online or in the classroom, the curriculum is tailored for students who graduated from a two year nursing program and are licensed RNs. The program is usually completed within three years.
Specific curricula may vary among schools, but typically involve practicum courses for students to complete health agency or clinic related projects. The curriculum teaches various theories and concepts to strengthen students' knowledge about the nursing field. The upper-level coursework not typically offered in a two year RN degree program deals with research, leadership, community and medical concepts.
There is another option for students who hold a bachelor's degree in a different field. Some colleges and universities offer a degree clinical nurse program that leads to a master's degree. Typically, this type of program requires less time than the BSN.
Program Courses
Completing the RN to BSN degree program typically requires taking general education, prerequisites and core nursing courses. The diversity of courses offered will vary among schools. Students are encouraged to compare several nursing programs.

This is especially beneficial for those who might want to specialize in a particular area, such as critical care or pediatric nursing. Regardless, most RN to BSN degree programs will include basic and advanced coursework in liberal arts, behavioral and nursing sciences.
Examples of some RN to BSN courses include:
Nursing Research Introduction
Health Care Trends and Issues in the 21st Century
Ethical Decisions in Health Care Services
Community Health
Leadership and Management in Nursing
Health Assessment and Promotion
Statistics
Pharmacology Issues
Capstone Project
The courses guide student through a seamless experience to integrate theoretical knowledge with practical skills. Below is a list of course descriptions offered at most colleges or universities.
General Education Courses
General education courses provide a foundation for basic skills and abilities that are transferable to different fields. For example professional writing is important for nurses to communicate with other healthcare professionals through treatment plans or reports. Understanding the advances in medical technology can help nurses improve productivity.

English Course: Introduction to Writing

This English course helps students develop the skills for written communications. Analytical reading and the ability to write clear, coherent sentences is important to patient care. Students may also learn the basic techniques for research to help with future research projects.
Technology Course: Productive Techniques for Using Technology
By learning how to use different software programs and advanced medical systems, students can enhance their productivity levels. Most courses cover word processing, spreadsheets and Internet interface tools.
Business Course: Macroeconomic Principles
Students can gain an understanding of key macroeconomic issues. This course provides an opportunity for students to learn about how certain policy prescriptions can affect medical care.
Additionally, macroeconomics teaches basic concepts such as supply and demand, resource allocation, unemployment, government spending and consumption. Students gain a firm foundation for understanding these various issues. Students also receive a broad understanding of how business functions are influenced by economic activity.
Prerequisite Behavioral Sciences
Behavioral sciences courses lay the ground work for students in completing the upper level courses. Some of the subjects were covered during the RN degree program and may seem like refreshers.
Human Anatomy and Physiology
This course is generally divided into two separate classes and includes a lab module. Students will study the physiology of the human anatomy. Some sections cover basic and advanced protoplasm chemistry, body cell function and structure and the study histology.
Students also gain further understanding of organ systems such as lymphatic, circulatory and musculoskeletal.
Chemistry
This course may also include a lab module. Students receive an introduction to the principles of chemicals as they relate to molecular and atomic structures. Other topics may include kinetics, phases of matter, chemical bonding and equilibrium.
Nutrition
This course covers the importance of good nutrition for the human body. Generally, topics will include proteins, lipids, vitamins, carbohydrates and minerals. Students learn how each interacts with the body.
Core Nursing Courses
Once students complete general education and prerequisite courses, they are prepared to begin the core nursing classes.

Nursing Assessment

This type of course covers assessment concepts for individual patients. Students will review body systems, learn how to perform physical examination techniques and communication skills. Each will help students understand how to conduct nursing assessments for patients of all ages.
Course material also examines health risk data and levels of functioning. Some courses also offer opportunities for students to apply classroom knowledge in practical settings.
Research in Nursing for Experienced Nurses
Students with work experience in nursing will study the nurse's role in research. Practical applications to utilizing research concepts are explored. The research looks at issues related to clinical nursing and healthcare practices. This course is generally basic research that critiques current medical research through literary reviews.
Rehabilitation Nursing and Health Promotion
Rehabilitation nursing and health promotion theories and concepts are discussed. Students look at how these issues affect the nursing process. Students who currently work as a nurse will be able to enhance their critical thinking skills.
This can improve communication techniques by examining health and wellness issues. Additionally, students understand the altered lifestyle and functionality patients may experience due to certain illnesses and conditions.
Theories in Critical Care Nursing for Experienced Nurses
This course typically deals with the theories and concepts related to patients who need critical care. Subjects may cover the complex physiological health changes during the course of treatment. The theories connect conditions with the nursing process and the nurse's role.
Students will learn how to make decisions concerning proper care. They will also learn how to communicate conditions to patients, emphasizing the life-threatening and health changes. Ethical and legal dilemmas for the nurse's role in critical care are also explored in making certain decisions.
Patient Physiological Adaptation to Illnesses
This course explores concepts and theories related to physiological responses within the body. Students will analyze pathological alterations in the cellular system and the implications for nurses.
Typically, students who enroll in this course will focus on how various body systems interact during and illness or injury. Students will learn therapeutic treatments than can enhance the healing process.
In addition to these sample courses, students may also need to take additional upper level courses. Course offerings and degree requirements will vary among schools.
BSN Spawns Career Options
The Bachelor of Science in Nursing may not be nearly as popular a pathway into the field of Nursing as is the Associates Degree, but it certainly affords the most career versatility. A nurse armed with a BSN has earning power as well as options: he or she may pursue dozens of different specialties, many of which are advanced degree programs that lead to Masters and even Ph.D. degrees in Nursing. The BSN is a primary prerequisite to any of these, along with career motivation, and a time commitment. But what is often an advantage to nursing students is course flexibility, which allows professional nurses to continue working while they attend school.
Registered nurses may decide to enroll in a BSN program for various reasons. However, graduating from a RN to BSN program brings many personal and professional benefits.

Personally, RNs can develop more knowledge and confidence in patient care. Professionally, they can become leaders in the medical industry. A BSN degree opens more doors for career advancement.

In some cases, RNs complete this type of program to further their academic credentials with a master's and/or a doctoral degree.

Most management level nursing positions require a BSN degree. RNs can be promoted to assistant director, director and similar positions. There are also other career opportunities in academic settings for teaching and research. A BSN degree may also prepare nurses for consulting opportunities.

A nurse who obtains a bachelor's degree can manage departments or an entire healthcare facility. They also have expanded career opportunities within the corporate business environment. They could work for a managed care organization, pharmaceutical manufacturer or an insurance company, according to the Department of Labor.
Growth in the Industry
Registered nurses who complete a BSN degree can expect a positive growth of opportunities over the next 10 years. Emphasis on preventive care and advancement in technology will contribute to this growth as more health problems are treated. Another factor in growth is the increase of older people requiring medical care.
Salary
The salary for registered nurses who obtain a BSN degree will vary based on years of experience, geographical location and the healthcare facility. Most can expect a starting salary of at least $43,000. The high salary ranges between $76,570 and $92,240 or higher, according to the Bureau of Labor Statistics.
Career Options for BSN Graduates
Below is a sampling of the types of career opportunities available to BSN graduates. The actual job titles may vary depending on the healthcare facility.
Clinical Staff Nurse
A clinical staff nurse will typically work in various healthcare facilities such as clinics, doctors' offices and hospitals. Most BSN graduates will begin their career within specialty care units such as maternity wards, intensive care, cardiac care, oncology or critical care.

Typical job duties will include assisting doctors with procedures; evaluating and examining patients; implementation of treatment plans, dispensing medication to patients; and documenting patient charts. In some cases, a clinical staff nurse may also supervise vocational nurses and medical assistants.
Non-Clinical Staff Nurse
Non-clinical nurses may also work in administrative roles. Generally, these positions do not involve any clinical work. After several years of experience, clinical staff nurses might be promoted to these types of positions.

These are considered mid-level management positions. They may work as head nurses or department managers. Other opportunities also include upper-management positions as a chief nurse officer, health services administrator or a recruiter for clinical staffing.
Chief Nurse Officer
A chief nurse officer (CNO) is part of the executive team at a healthcare facility. Graduates of a BSN program can select this career path and seek advancement after several years of exceptional work as a RN.

The duties of a CNO include mentoring and supervising the nurse staff at the facility. Generally, the CNO manages the operational components of the nurse unit; develops strategies for efficiency; and, determines methods for improving patient care.
To be successful in this position, the CNO should have exceptional supervisory skills. He or she must also portray a caring and understanding nature towards patients and staff.
The work environment for a CNO is dynamic, often shaped by the nursing needs of the facility. Most are on-call 24 hours and some schedules may include holidays and weekend hours.
The salary for most CNOs is well above the six figure range.
Health Services Administrator
Health services administrators are also known as healthcare executives or medical managers. Similar to CNOs, graduates in these positions will also coordinate, plan and direct the delivery of healthcare services. The difference is that these positions are typically in charge of an entire healthcare facility.

Most positions require an advanced degree. However, a BSN is usually sufficient for positions within a small facility.
Health services administrators also supervise the business side of facilities. This may include billing and collection, hiring staff, budgeting, patient flow, and implementation of policy and procedures. Health services administrators work closely with doctors and other staff regarding the daily activities at the facility.
Specific duties will vary depending on the healthcare facility. The demands could be less or more for these positions. Those who work as specialists may only be responsible for nursing care operations or securing medical records.
The work environment for health services administrators also depends on the type of facility. Generally, people in these positions will work for a hospital, nursing care facility, outpatient clinics, doctors' offices or home health care facility.
The work schedule for health services administrators is a standard 40 hour work week, depending on the hours of operation for the facility. Most also have a 24-hour on call schedule due to the nature of patient care.
The annual salary for health services administrators is at least $88,750, according to the Bureau of Labor Statistics. Actual salaries will vary depending on the healthcare facility and other factors.
Clinical Staff Recruiter
Another alternative career choice for those who graduate from an RN to BSN degree program is to become a clinical staff recruiter. In this position, graduates will assist healthcare facilities with finding qualified, competent employees.

The growth of the healthcare industry could lead to numerous opportunities as a clinical staff recruiter. Most healthcare facilities choose to outsource their recruiting process. Others may hire full-time recruiters.
The duties of clinical staff recruiters typically involve the entire recruitment process. Generally, clinical staff recruiters will help with marketing job opportunities to healthcare professionals.
They are also responsible for prequalifying candidates based on the criteria set by the facility. The requalification process may entail reviewing resumes and conducting initial phone interviews.
Clinical staff recruiters look at the credentials, previous work experience and education of candidates. They might also help with the interview process. This may involve coaching candidates, if the recruiter is employed by a staffing agency.
Employment for clinical staff recruiters offers a variety of career opportunities. Some work as an in-house or corporate recruiter for a healthcare facility. The recruiter works directly for the facility and is responsible for filling internal professional positions. A clinical staff recruiter may also work for a recruiting agency or firm. This type of position involves managing the recruitment process for a variety of employers as needed. The recruiter acts as an account manager and receives compensation based on the salary of the positions filled. Another option for a clinical staff recruiter is to work for a nurse or healthcare professional staffing firm. Recruiters typically are responsible for hiring all staffing levels, which may include doctors, nurses, physical therapists or other clinicians. In these positions, the candidates are usually contracted to work for a short-term or hourly position. They are employed by the staffing firm. The need for clinical staff recruiters is generally for any type of healthcare professional, and may require basic knowledge of these positions. A typical work week for clinical staff recruiters may go beyond the standard 40 hour work schedule. This is due to a number of factors influenced by the nature of the healthcare industry.
Most healthcare professionals work various shifts and might be available during normal business hours. Additionally, some recruiters might meet potential candidates for lunch or dinner, particularly manager or executives. Most in-house recruiter positions may also require weekend work or entertaining potential candidates who may travel from a different state.
The skills required to be a successful clinical staff recruiter are pretty standard. Regardless of whether the recruiter is employed by a healthcare facility, recruiting firm or staffing agency, he or she must be committed to spend much of the work day on the telephone.
This is a time-consuming position that also requires acumen for matching the skill and personality set of candidates with potential employers. The recruiter will need excellent oral and written communication skills.
Skills in persuasion and presentation are also important. Additionally, clinical staff recruiters will also spend several hours reviewing CVs and resumes, making travel arrangements, emailing candidates and employers, conducting background and reference checks and posting job opportunities.
Compensation
The compensation for clinical staff recruiters may vary based on the diversity of jobs and healthcare facilities. Corporate recruiters typically receive a base salary. Depending on the facility, some may also receive bonuses based on performance.
Clinical staff recruiters employed by a recruiting firm or staffing agency might receive a small base salary – or no salary at all. In these cases, the recruiter's salary is largely based on placement fees and commissions.
With or without a base salary, entry level recruiter might earn between $30,000 and $45,000. More experienced clinical staff recruiters could earn an annual salary over $100,000.
Advance Your Career
There are plenty of educational and career benefits for anyone who is considering completing a RN to BSN program. Achieving this goal relates to personal satisfaction for some registered nurses. This cannot be quantified in a salary.
Society will continue to advance and those who are prepared academically and professionally can excel. Employers are seeking intellectual and technological expertise in the workplace. The healthcare industry is not different, especially when it comes to rendering quality patient care.
Receiving a BSN degree provides the critical leadership skills and knowledge employers are looking for. Registered nurses can advance in business, medicine and personal accomplishment.
Find an Online Program That Fits Your Needs Today!
In addition to popular LPN-to-BSN and RN-to-BSN programs, our nursing program database includes specialty programs like:
BS - Management for Registered Nurses
BA/Health Care Studies - Nursing
RN to BSN to MSN Online Bridge Option
Our nursing program database contains dozens of online BSN programs, including:
Purdue University Global
Ashford University
Capella University
Grand Canyon University
More Nursing Bachelors Programs
BS, Health Information Management - Herzing University
RN to BSN - Herzing University
BS, Healthcare Administration and Management - Colorado State University Global Campus
BS, Human Services - Colorado State University Global Campus
Health Information Management (BS) - Independence University
BA, Health Services Administration - Keiser University
BA in Business, Disaster Management - Ohio Christian University
BA in Business, Healthcare Management - Ohio Christian University
BS, Healthcare Management - South University
Nursing RN to BSN Degree Completion - South University
To see a complete up-to-date listing of these educational opportunities, please click here.
Get Your Free Information on Nursing & Healthcare Programs
Find Your Healthcare Degree Fast