Samuel Merritt: Choose From a Range of Healthcare Degrees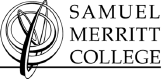 School Overview
Serves:
USA
Accredited by:
WASC
Enrollment:
Semesters
Financial Aid:
Yes
Scholarships:
Yes
Founded as a Nursing School
Samuel Merritt College, in Oakland, California, has specialized in educating health professionals since it's founding in the early 1900s. The institution, largely due to its focused academics, has won accolades for quality degrees designed specifically for physician assistantships, nursing, occupational therapy, podiatry, and physical therapy. The only undergraduate programs available are in nursing, the rest are graduate programs.
Focused Degrees for Health Professionals
The majority of the college's programs are delivered in a traditional manner, across four campuses in the Oakland, and San Francisco Bay area. Students are both traditional and non-traditional. The graduate level courses are primarily tailored for working individuals with families and jobs, classes scheduled on weekends and evenings. There is an effort to establish an online environment-the basic Master of Science in Nursing degree may be accessed via distance learning.
History
Samuel Merritt was an East Coast physician and entrepreneur in the mid 1800s that joined legions of other freethinkers and pioneers heading West to California and the promise of riches and free enterprise. His dream for an Oakland hospital was only realized after his death, but was named in his honor, as was the affiliated college; both testaments to his contribution in the building of Oakland.
The graduate specialty programs at SMC have garnered attention for being among some of the best. In fact the college offers a basic degree that train physicians assistants for entry-level jobs in this rapidly growing healthcare field.
Nursing and Online Program
The nursing program is quite comprehensive. SMC began as a nursing school long before it added the specialty graduate programs in other disciplines. The only undergraduate degrees available are the Bachelor of Science in Nursing (BSN) and an accelerated version of the same. Otherwise graduate nurses may obtain their general MSN, or specializations in Nurse Practitioner, Nurse Anesthesia, and Case Management. A post-graduate certificate in Case Management is also offered. Thus far the only online component is the basic MSN degree-a flexible online approach designed to provide the general know-how associated with a traditional core MSN program. The Commission on Collegiate Nursing Education accredits the BSN and MSN programs.


Nursing Master's Degree Programs
Get Your Free Information on Nursing & Healthcare Programs
Find Your Healthcare Degree Fast