Professional Nursing Associations Provide Networking and Educational Opps
Organizations Support Nurse Professional Development
Professional development is key to the field of nursing. The traditional Florence Nightingale image has been supplanted by a multi-cultural, non-gender specific image of Nursing Professional. He and she have all the same relevant patient care skills blended with new world respectability. Nurses populate the largest group of healthcare professionals. The keyword is professional. Organizations and associations represent almost every specialty of nursing. Each has its own bylaws, ethics, mission, and professional development tools.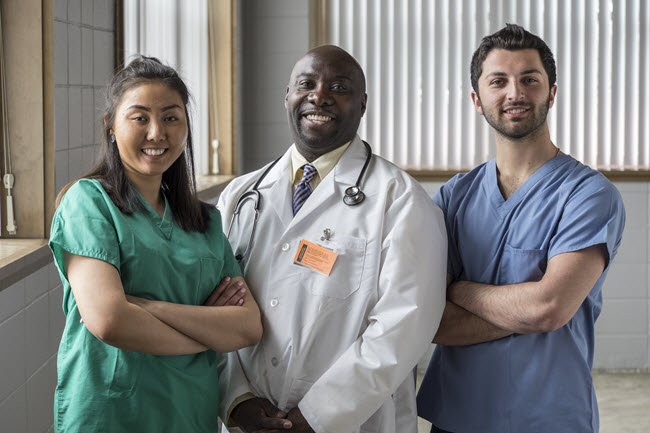 Student members are cornerstones to most professional organizations. Without their "new blood" organizations would grow old and die out. In order to keep novice nurses signing up, nursing associations offer discounted memberships, student fees for annual conferences, and scholarship programs.
Credentials Encouraged
Organizations devoted to the specialties of Critical Care, Emergency and Trauma Nursing, and Oncology Nursing, to name only a few, urge their nurse members to earn the credentials specified by their specialty. Certifications are a demanding rite of passage. They indicate a particular level of technical and academic proficiency that puts nurses that hold them a rung above their counterparts without credentials.
Conferences and Continuing Education
Annual conferences offer unique opportunities for nursing professionals to meet, network, get up to speed with industry changes and updates, engage in leading edge informational and educational classes with well-respected industry leaders, as well as have a good time.
Continuing education is often a requirement of nursing credentials. A particular number of CEUs must be earned annually. In some cases conference classes may serve that purpose, but many organizations and regional chapters provide an even larger assortment of continuing education options or acceptable curriculum.
Exclusive Access to Nursing Job Banks
A big perk of membership in many specialty-related associations is access to the organization's private job database. Nurse members find jobs not listed anywhere else. The data is an excellent resource for career changers and for first time nurses. LPNs, RNs, and students may all find listings applicable for their skill levels.
Emerging Technologies Offer Members Cutting Edge Information
New and emerging communications tools such as webinars, podcasts, blogs, forums, and online bulletin boards may all be utilized in various combinations by technically savvy nurse associations. Members may chat in real time, leave notes, ask questions, and post interesting information, and access online seminars and current industry-related broadcast material. Blazing trails through new technological frontiers goes a long way to appeal to a broader, more time consumed group of professionals hungry for current and topical information that they can put to immediate use.
Get Your Free Information on Nursing & Healthcare Programs
Find Your Healthcare Degree Fast