The Techie Side of Nursing: RNs in Radiology Labs
Nurses Have Autonomy and Big Responsibilities
Medical imaging has gone well beyond the basic x-ray. Radiology comprises a growing chunk of medicine that uses imaging technologies, both old and new, to enhance patient care. Nurses specialized in radiologic services act as patient advocates. Their work environment is quite different from standard floor nursing and they may be engaged with a cross section of patients.
Due to rapidly changing radiologic environments, the role of specialty nurses is changing faster than the medical world can document. Nurses may find they are quickly absorbed into cutting edge specialties such as nuclear radiology, where job requirements and skills expand well beyond the scope of other radiologic specialties.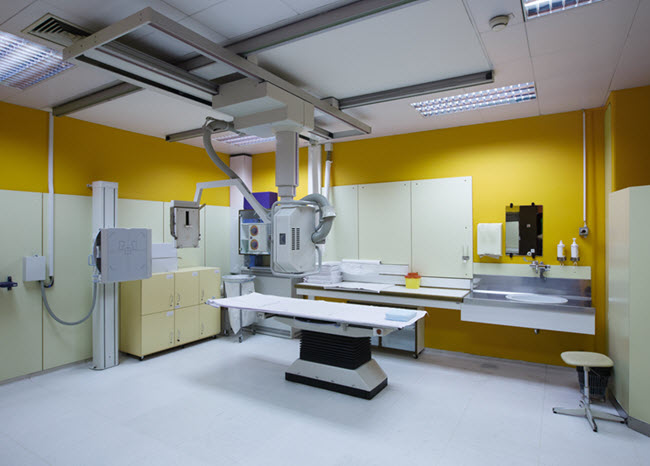 Types of radiology specialties in which nurses may work:
Magnetic Resonance Imaging (MRI)
CT Scan (computed tomography)
Ultrasound
Sonography
Nuclear Medicine
Fluoroscopy
Angiography
Mammography
Role of Radiology Nursing
Nurses working in radiology typically have very busy schedules. Most radiology departments function as clearinghouses for all types of imaging procedures and nurses may work with patients in combinations of radiologic specialties. Patient assessment, education on the type of procedure; administration of various kinds of IVs, fluids and medications; as well as constant patient monitoring, comprise a large part of the radiology nurse's job.
Many radiology nurses tend to find the most enjoyment in the independence they have and the chance to make time-critical decisions. In many instances nurses have a strong voice in their department and work uncommonly closely with radiologists and other high-level decision makers where critical patient care begins and ends.
Nurses work with diagnostic equipment and procedures or in imaging technologies that effect treatment for various medical problems. More and more processes require dyes, fluids, IVs, catheterization, and some sedation, all of which become Nursing's realm.
Care Settings
The largest employers of radiology nurses are hospital radiology departments. Patient care is different from other areas, with the exception of Emergency medicine. Patient care in radiology is short-term; nurses are imposed by time constraints to clear patients for procedures, review medical histories, and brief patients on procedures. They monitor vital signs and provide brief follow-up care and education.
Outside hospitals radiology nurses may be found in women's health facilities where mammography and ultrasounds are common. Cardiac clinics may use nurses for sonography labs. The profession is limited by access to technology.
Degree and Job Requirements
Because radiology nursing demands quick decision-making and a big dose of confidence, nurses often come by way of Emergency and Trauma medicine, or Critical and Acute Care nursing. Radiology nurses may be the first responders to a patient emergency and must act quickly.
RNs with BSN degrees are preferred, but nurses with a long, healthy clinical career in the right specialties may find very good jobs with an Associates degree. Advanced practice nurses have yet to really gain toehold with radiology specialties. But there are a few Nurse Practitioners with a career interest in Interventional Radiology. IR is that branch of radiology that provides noninvasive radiologic treatments. IR modalities include uterine fibroid embolization and radiofrequency oblation.
Certification
The Association for Radiologic & Imaging Nursing is a nationally recognized professional nursing organization. It promotes the nursing profession and urges members to pursue radiology certification. The Radiological Nursing Certification Board administers the Certified Radiology Nurse exam and issues the credentials.
Imaging technologies will likely find increasing uses for the treatment of many more diseases and conditions. The radiology nursing profession will also become more defined, including roles for advanced practice nurses.
Get Your Free Information on Nursing & Healthcare Programs
Find Your Healthcare Degree Fast