Financial Aid: Unlocking Nursing Opportunities
Pursuing higher education is not usually an inexpensive endeavor in any field. Studies have shown that many graduating college students leave school with a considerable accrued debt.
Mastering the professional disciplines of health care and nursing remain among the most expensive paths for any student to take. However there is hope: there are hundreds of scholarships and financial aid programs ready to help take any struggling, incoming freshman and carry them clear through to their coveted nursing diploma.
Securing the money needed to pay for a higher education in nursing should include a balanced approach to a variety of potential resources. Students who successfully meet their financial challenges will be reviewing grants, scholarships, loans and all other forms of financial aid and will apply to everything they can. These students know - you won't qualify for anything if you don't register.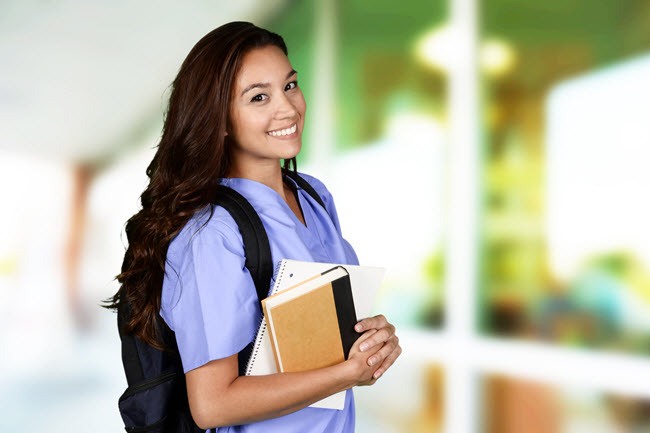 Getting Help with Financial Aid
Popular Online Resources
The following resources will link you to the information you need about important Federal Financial Aid programs and opportunities.
http://www.studentaid.ed.gov: from the US Department of Education. The quest for all financial aid for US students should realistically begin here.
According to the source: "At this U.S. Department of Education's Federal Student Aid website you can
Find detailed information on Federal Student Aid programs;

Research school and career choices;
learn about the entire federal student aid process, eligibility, and the application process; and access other Federal Student Aid websites and publications online.

Create a MyFSA, a federal student aid personalized folder to help you decide on a career, research schools, and find scholarships. Track your progress in the college planning and application process and access other sources of nonfederal aid."
---
FAFSA - http://www.fafsa.ed.gov/ - Federal Student Aid from the US Department of Education.
FAFSA is where the government is able to determine eligibility and help you to align strategies to find the various forms of federal financial aid available to you. FAFSA also directly handles Title IV grants, loans, and work-study programs.
A FAFSA application can be completed or updated online. It is a prerequisite for participation in a variety of federally sponsored student aid programs.
According to the website: "Today, Federal Student Aid performs a range of critical functions that include, among others:
Educating students and families on the process of obtaining aid;
Processing millions of student financial aid applications each year;
Disbursing billions of dollars in aid funds to students through schools;
Enforcing financial aid rules and regulations;
Servicing millions of student loan accounts, and securing repayment from borrowers who have defaulted on their loans; and
Operating information technology systems and tools that manage billions in student aid dollars."
The site also offers a link to a comprehensive glossary of relative terms which can be very helpful during your research into financial aid and scholarships.
Military-Specific Resources
Nursing students serving in (or considering) a medical branch of the military have additional resources available, including:
www.studentaid.ed.gov/military If you are in the armed forces or have a family member in the service, visit this site to find out more about grants, repayment, and forgiveness options.
www.goarmy.com/rotc/nurse_program.jsp Students involved in Army ROTC programs (focusing on nursing programs) can receive help here. Take advantage of funding opportunities, leadership programs and unique, hands-on experiences.
www.navy.com/navy/careers/healthcare/nurse/ Learn more about pursuing a rewarding career in nursing that starts with the US Navy.
www.afrotc.com/ Air Force ROTC students can find specific resources here, including scholarships and contact information.
It is important to note, that there are special programs benefitting veterans and their families. If a family member is in active duty in any branch of the US Armed Forces or the Military Reserve, be sure that you investigate all possible programs for which you qualify.
Student Loans
The field of nursing has some unique programs designed around handling a student loan obligation. You can learn more about Nursing Student Loans on this site.
www.hrsa.gov/loanscholarships/repayment/nursing/ - Sponsored by the US Dept. of Health and Human Resources, this program allows nurses to pay back an educational loan with time spent serving a community in need.
www.nslds.ed.gov - Use your personal identification number, called Federal Student Aid PIN, to access all your federal student loan records and obtain contact information on your loan servicer.
www.finaid.org/loans/ - This comprehensive look at student loans is a robust primer to fill you in on all you need to know. From Stafford through PLUS loans, all types of federally sponsored student loans are examined here.
General Financial Aid Sites and Helpful Niche Resources
There are many general information sites and niche-specific resources that make finding financial aid for nursing students much easier. Visit any of the following popular sites to learn more:
The more you know about the various forms of aid available to you, the more likely you will be able to take full advantage of your options and receive more aid.
To Report Financial Aid Fraud or Abuse
To report student aid fraud (including identity theft), waste, or abuse of U.S. Department of Education funds, contact the Office of the Inspector General.
Find Your Healthcare Degree Fast