Nursing Students Choose Community College Programs For Practical Reasons
Two-Year Associates Degrees in Nursing Remain Fashionable
An ongoing debate in nursing circles is whether there should be a national standard set that makes the four-year nursing degree a prerequisite for RN licensure. The initial charge was spearheaded in the industry in response to what nursing elite considered degrees of convenience, such as the nursing diploma programs. According to Nursing World, two-year Associates in Nursing degree (ADN) programs were immediately popular when launched in the late 60s. The fast-track programs offset the decline in hospital-based nursing diploma programs, and simultaneously defied the charge for four-year RNs.
Community College Systems Offer Educational Alternatives
Regional community colleges have emerged as hotbeds for quality professional and technical degrees in recent years. Nursing programs, both LPN and ADN programs, attract growing crowds of students seeking affordable and practical degrees that also provide immediate employment.
Some studies suggest that increasing numbers of high school students are less prepared for a four-year college campus. Trends suggest a wider acceptance of community colleges as a stepping-stone for such students. They want a job and decent pay; healthcare jobs can provide those in half the time it takes to earn a Bachelor's degree.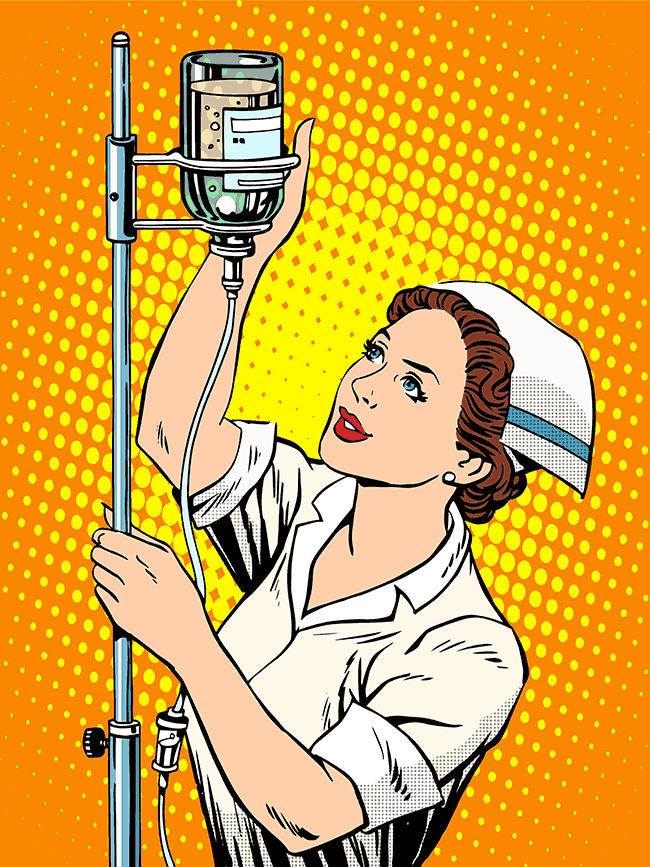 This brings up one of the critical dichotomies in nursing: yes, there is a dire and deepening nursing shortage, but are nurses educated enough? Again, some nursing factions have fought over the years to place minimum requirements on nursing programs, but community college degrees fly in the face of that push. Nurses are needed in hospitals and staffing levels across the board are critically short. Associates degrees in nursing help to provide relief.
Nursing Education at a Community College
Besides the temporal advantages to a two-year nursing program, the community college scene features other advantages unique to nursing programs: flexible programs are often offered in evening and weekend courses, welcome a wide diversity of student demographics, and affordable degree programs make a college education a reality for many more students.
Associates degree programs deliver a technically solid nursing curriculum. They must; graduates are prepared for the NCLEX-RN exam by the close of the program. Finding a community college is not difficult; all states maintain a healthy community college system and most provide one year LPN programs and two-year Associates in nursing degrees.
Whether or not the nursing powers that be manage to dictate an educational requirement for RN licensure hardly undercuts the popularity of community college nursing degrees. Both LPN and ADN programs provide extensive career opportunity. The Bachelor of Science in Nursing (BSN) remains the preferred degree and many LPNs and two-year RNs go on to earn just that.
Get Your Free Information on Nursing & Healthcare Programs
Find Your Healthcare Degree Fast