Why Good Nursing Programs Seek Accreditation
Start Your Career Off Right
Nursing candidates shopping for a nursing degree program or a particular institution no doubt are acquainted with the term "accredited." But what does this mean in terms of nursing degrees? What if a program is not accredited?
Regulations abound in the healthcare field and nursing is no exception. There must be some industry standard for nursing education in order to assure a universal stable of theory and technical skills. In order for nurses to practice professionally, they must pass either an LPN or RN exam. State boards of nursing regulate state nursing examinations and most require that licensure candidates have attended a "state approved" nursing program. In most cases acceptable programs will also be accredited. But there may be exceptions, so nursing candidates must be clear on state licensure requirements.
Nursing Accreditation Agencies
Accreditation of higher education institutions and programs is not exclusive to nursing. The Department of Education sanctions non-governmental agencies that are responsible for determining the scope of quality college programs of all kinds. National and regional accrediting bodies exist for liberal arts programs and for all kinds of professional programs, like nursing.
Currently the Department of Education retains the services of two nursing accreditation organizations:
National League for Nursing Accrediting Commission may accredit nursing programs from diploma level up through graduate degree programs.
Commission on Collegiate Nursing Education accredits four-year and graduate nursing programs.
Accreditation Criteria
Nursing accreditation agencies have a mission to determine the quality of nursing degree programs in the U.S. Accreditors determine the parameters of a high-quality nursing program then evaluate the institution. Nursing programs are evaluated by accreditors, as well as subject to a self-evaluation. The NLNAC Accreditation Manual outlines the following broad criteria used to analyze a nursing program:
Program mission must concisely emphasize educational goal for nursing program.
Faculty must be highly qualified and experienced in the field and each must bear appropriate licensure and credentialing to instruct.
Student support services include clear program requirements as well as adjunct access to institutional information and services.
Curriculum must be appropriately comprehensive and directed by faculty.
Program resources must meet standards appropriate for conveying the curriculum. This includes labs, classrooms, and any other educational resources that contribute to the nursing pedagogy.
Integrity of program includes opportunity for future growth and the ability to manage and adjust current program and curricula as needed.
Educational effectiveness of program is monitored by the institution. Regular improvements are made that address faculty and student feedback.
Value of Attending an Accredited Nursing Program
Accreditation among institutions of higher education has taken a more important role. Online scams and diploma mills have undercut the value of a college degree of all kinds. Accreditation assures the value and quality of nursing programs. In many cases nursing students may be ineligible for federal and state financial aid, tuition reimbursement programs, as well as scholarships and grants.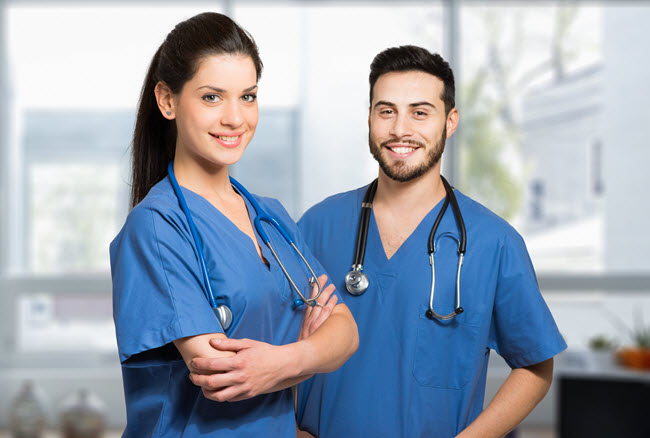 Nurses that wish to advance their degrees may also face admissions obstacles if they hold nursing degrees from non-accredited programs. In other words, there are more good reasons to find an accredited nursing program as opposed to risking one that is not accredited.
Get Your Free Information on Nursing & Healthcare Programs
Find Your Healthcare Degree Fast