The Atlanta Nursing Scholarship: a 2011 Success Story!
In 2011, OnlineNursingDegrees was proud to offer a brand new scholarship to nursing students. This scholarship was The Atlanta Nursing Scholarship, and it was an essay contest available to nursing students in the greater Atlanta area.
We saw qualified entries from more than 10 area schools and nursing programs. Our judging panel read essays detailing the growth and challenges facing today's up-and-coming nurses. There were personal, candid stories showing unstoppable spirit, and more formal statements declaring bold intentions.
All of the essays shared one thing: they were really GOOD. Our judges did not have things easy.
However, there can only be one winner for this contest - so one winner was chosen.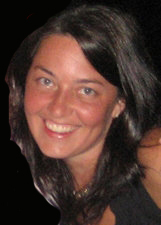 The Winner of the 2011 Atlanta Nursing Scholarship is Megan Elliot of Newnan, Georgia. Megan is enrolled in the School of Nursing at the University of West Georgia.
"I found the nursing scholarship in my local paper and decided to give it a shot. I knew I'd be competing with many other qualified applicants, but I decided my story was well worth a submission. There are many expenses in the nursing program, such as books, uniforms, health documents, stethoscope, etc. and this scholarship is going to cover many of those costs for me. I plan to continue my education even after I receive my R.N. at the Master's or doctorate level. I believe that nursing in Atlanta is the career path I was meant to follow."
We would like to thank all of the area schools, news organizations and most importantly the students that participated. You all helped us to make The 2011 Atlanta Nursing Scholarship a wonderful success!
Some Atlanta Area Schools Offering Nursing Degrees
Emory University — Atlanta
Nell Hodgson Woodruff School of Nursing
CCNE Accredited
Georgia Baptist College of Nursing — Atlanta
CCNE Accredited
Georgia Perimeter College — Clarkston
Department of Nursing
NLNAC Accredited
Georgia State University — Atlanta
Byrdine F. Lewis School of Nursing
CCNE Accredited
Kennesaw State University — Kennesaw
Department of Primary Care Nursing
CCNE Accredited
Medical College of Georgia
School of Nursing
CCNE Accredited
Mercer University — Atlanta
CCNE Accredited
University of Phoenix — Atlanta
CCNE Accredited
University of West Georgia — Carrollton
Department of Nursing
CCNE Accredited
Agnes Scott - Agnes Scott's five-year Dual-Degree Program in Nursing is a collaboration with Emory University's Nell Hodgson Woodruff School of Nursing in which you may earn a Bachelor of Arts degree (B.A.) from Agnes Scott and a Bachelor of Science in Nursing degree (B.S.N.) from Emory.

Clayton State University
Find Your Healthcare Degree Fast