Accelerated Nursing Programs
Due to the current shortage of qualified nurses in many areas, more nursing schools are looking for ways to cut down the time required to train and certify additional nurses. One area in which a reduction in the time required has been achieved is in programs for students that already have a non-nursing Bachelor's Degree.
Purdue University Global - Certificates, Associate's, Bachelor's, & Master's Programs. Building on Purdue's mission to provide access to affordable, world-class education, Purdue University Global delivers a fully personalized online experience that's tailored to working adults, which helps nurses unlock new career opportunities while working around their job schedules.

Walden University - Bachelor's, Master's and Doctoral Degrees. Specializing in post-graduate learning, Walden offers a variety of Master's level education programs.

Grand Canyon University - Bachelor's, Master's Degrees. Grand Canyon is known as being one of the most popular Christian-based colleges. In addition to offering campus based educational opportunities they also offer an array of online education opportunities.
Understanding Accelerated Program Options
An accelerated nursing program can allow students who have already completed a Bachelor's or Master's Degree the opportunity to qualify as a Registered Nurse (RN) in anywhere from 11 to 18 months. It is possible to obtain a Bachelor's of Science in Nursing (BSN) in about three years. As of 2009, there were almost 250 accelerated Bachelor's programs and more than 60 accelerated Master's programs in the United States. As the current need for nurses continues to increase, undoubtedly more programs will be added in time.
What these programs attempt to accomplish is to provide a four year nursing degree in 11 to 18 months. Credit is given for general coursework completed during the first degree the student earned. These programs can then focus primarily or completely on nursing related courses. This can make for an intense course of study that is not suited for all students. Additionally, there are very few online options for this type of degree, so it can be expected that a great deal of on campus time will be spent.
Due to the accelerated nature of the programs and the additional demands that are put on students, admission standards tend to be fairly high. Normally, a 3.0 grade average or better is required. These programs are geared toward students who have already proven their ability to do well in a college environment. There is also a prescreening process that can be quite challenging. Because this is a demanding course of study, it is important to schools and administrators that students do not fall behind or struggle in the program. Also, because of the heavy class load, it is generally not allowed that working students enter these programs.
As this is a second degree program, candidates tend to be older, highly motivated individuals. They also have higher personal, academic and professional expectations than typical entry level nursing students. Due to past experience and proven success shown by their previous high grade point average, they are better equipped to handle a challenging classroom environment, and faculty can usually challenge such students more than they normally would with entry level college students. These students tend to do well in both the classroom and in the clinical environments.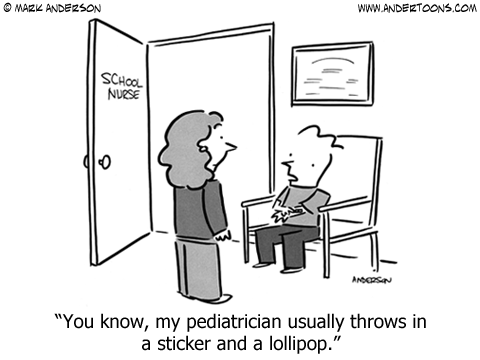 Family responsibilities can be an additional concern for students. Since students will not be able to work while entered in this type of program, health insurance and financial concerns should be taken into account before entering into the program. However, the shorter time frame needed to complete the program may help to balance out such concerns.
After graduating, these students also tend to do well in the workforce, Due to their maturity and drive, they quickly become dependable workers who quickly pick up on the demands of the job. They also tend to have strong clinical skills and retain the classroom knowledge well.
Program Benefits Fast Track Your Career
For the highly motivated and highly qualified student, the benefits of an accelerated program in nursing education are many. There is the saving in time required to complete the program, more than 3 years in some cases. Also, by receiving credit for courses completed during the first degree, in addition to time savings there can be a substantial cost savings. Being able to enter the workforce that much sooner is also a monetary consideration. This type of program also tends to be an advanced type education with experienced faculty, more focused classmates and high goals. All of this can lead to a higher quality nursing education.

On the other side of the equation, this type of program is very focused and may be somewhat more stressful. The inability to work while enrolled in the program may cause financial concerns for some. And it is not open to students who did not excel during their previous course of study. Obviously, while a very good program for the right student, it is not appropriate for everyone.
Get Your Free Information on Nursing & Healthcare Programs
Find Your Healthcare Degree Fast