Health Information for Kids
Be Your Own Nurse: Health Information for Kids
Staying safe and healthy is an important part of our overall well being. For kids, it's really important that parents and children work together to make sure that everyone is living a healthy lifestyle.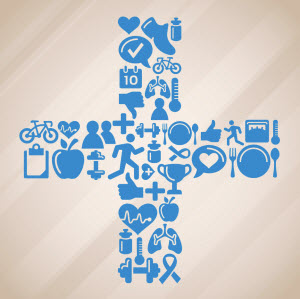 Everything from eating right and exercising to staying safe on the playground should be something that the family addresses and pays close attention to. As a child or young teenager, health can sometimes be overlooked. With just a few tips, children of any age can make sure they are following the right guidelines for a healthy, happy, and safe life.
Safety
Staying safe and avoiding injury is something all kids need to practice. Whether you're riding your bike outside, swimming in the local pool, or even just playing at home, it's important to know the many safety rules that are put in place to help keep children safe. Fire safety is also really important because hundreds of children die or are seriously injured each year due to fire. Following some good rules will help to keep kids safe from harm.
Alcohol and Drugs
Just say "no" should be something all children learn once they begin school. Avoiding alcohol and drug use starts at home, and kids should learn valuable lessons from their parents about staying away from drugs and drinking. Kids need to know the dangers of these things and what harm it can do to the body and mind. Avoiding peer pressure and learning to stand up to those who might try to influence children to try drinking or drugs is essential.
Nutrition
Many kids don't like vegetables, but good nutrition is the building block of a strong mind and body. Children need to be sure they're getting a balanced breakfast each morning and that they are eating a diet of whole grain and lean proteins, as well as healthy fruits and vegetables rich in vitamins and nutrients. Learning good eating habits starts early on in life, and kids will then grow up with an appreciation of healthy foods that they can carry with them into adulthood.
Fitness
Exercise is important for everyone regardless of their age. Kids should be active and play, so that their muscles and bones will grow correctly. Children who exercise regularly tend to be physically fit later in life, and it helps them avoid becoming obese. Staying active can also help with social skills and playing together with others. Keeping fit and staying in motion is important for an overall healthy lifestyle.
Prevention
Sometimes, the best way to stay healthy is to prevent getting sick in the first place. Washing hands after using the restroom can help to avoid catching various viruses. Brushing teeth after every meal and before bed time can help to prevent cavities and tooth decay. Getting the proper immunizations at the right age can be another good way to help keep the immune system in check. Doing a few things to help prevent problems to begin with can pay off greatly in the long run and keep kids healthy.
General Health
Children from infancy all the way to the teenage years should practice good general health habits. Eating a wholesome, nutritious diet with good healthy foods and getting proper sleep and exercise are important building blocks to a better life. Both kids and parents should work together to make sure they have the tools they need to stay safe, prevent sickness, and to be able to feel good and have a healthy life. This general health encompasses mental health as well, and a nurturing environment helps to ensure that children are happy and stable.
Find Your Healthcare Degree Fast