Travel Nursing: Building A Nursing Career One Destination At A Time
Many people assume that nurses must spend years working in the same hospital, clinic, private practice, or nursing home. While it is true that nurses need to gain clinical experience, an experienced nurse has many employment opportunities that do not require lengthy assignments at just one facility. Legal nurse consultants work with attorneys and paralegals on medical malpractice and personal injury cases. Flight nurses use their experience and training to provide critical care and emergency assistance to patients who must be airlifted to a hospital or trauma center. Another type of nursing, travel nursing, allows nurses to use their skills in a number of different settings. For those who enjoy working with different types of patients each day, travel nursing offers several benefits.
What is Travel Nursing?
Travel nursing is a specific type of nursing career that allows nurses to choose where and when they work. This type of nursing developed in response to the shortage of qualified nurses affecting medical facilities all over the United States. When a medical facility does not have enough nurses, the nurses on staff must increase their patient loads and work longer shifts. This increases the risk for medical errors, which can seriously injure patients. If a recruiter cannot fill an open position, he or she may decide to hire a travel nurse to fill the gap until a full-time or part-time nurse is located.
Career Perks for Travel Nurses
Superior Compensation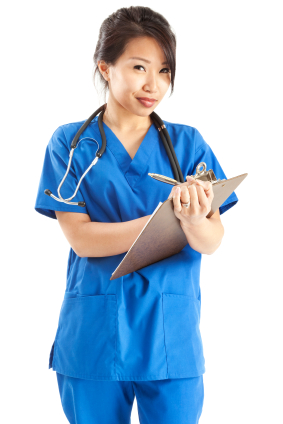 Becoming a traveling nurse has a number of perks and benefits. One of the major benefits is the high pay offered by many facilities. When a medical center experiences a nursing shortage, executives may authorize nurse recruiters to offer higher hourly wages to attract nurses to the facility. Executives may also authorize recruiters to offer qualified nurses cash bonuses or relocation assistance.
Increased Career Mobility
The variety of nursing assignments is also an attractive benefit for travel nurses. Working in one facility for a long period of time may lead to stagnation in a nurse's career. Working as a travel nurse allows experienced nurses to take on short-term assignments at many different types of facilities. A travel nurse might work in the trauma center of an urban hospital for two months and then work in the emergency room of a small rural hospital for a month.
The variety of assignments available also helps travel nurses keep their skills current. When a nurse works in the same setting for a long time, he or she may get used to doing the same tasks each day. Travel nurses get to use a variety of skills, which makes them more marketable in the nursing field. In most cases, travel nurse recruiting agencies also offer basic life insurance, medical insurance, vision coverage, and dental insurance.
Choose Your Location
Working as a travel nurse has several perks many other careers do not offer. Travel nurses have the opportunity to choose their locations. If a nurse wants to work in a major city, he or she may ask to work in New York or Los Angeles. Travel nursing also allows nurses to see some of the most beautiful sites in the country without having to spend their own money to travel. Someone who wants to see the Grand Canyon or the Golden Gate Bridge can request assignments in Arizona and California.
Instead of traveling the country, some travel nurses are able to choose assignments close to their homes. This allows them to earn an income while following through on family commitments. Many traveling nurses work in hospitals, but a career in this field may also offer opportunities for short-term employment in nursing homes or long-term care facilities.
Free Housing
One of the major benefits of working as a travel nurse is that many agencies offer free housing. Earning a high rate of pay while living in a rent-free apartment, condo, or house is a great way for a nurse to save for future expenses. Some agencies allow two nurses to travel to the same area and share an apartment or condominium. Traveling with another nurse can ease the feelings of loneliness some people experience when they move to a new town. Travel nurses may even be allowed to bring their pets or family members to agency-provided housing. The housing provided by travel nurse agencies is typically close to the facility where a nurse will be working, making it convenient to get to and from work without a long commute.
Who Should Consider a Travel Nursing Career?
Travel nursing is ideal for dialysis nurses, registered nurses, and nurse managers. Licensed practical nurses and licensed vocational nurses with extensive experience may also qualify to work as travel nurses. One of the major requirements a travel nurse must meet is obtaining a nursing license in the state where he or she will be assigned. If the nurse plans to work in three or four different states in one year, he or she must obtain a nursing license for each of those states. Because every state has different licensing rules, travel nurses should check with the state board of nursing to determine the requirements for obtaining a license.
The amount of experience required to work as a travel nurse depends upon the nurse's specialty. Many facilities want travel nurses with at least 18 months of experience. In specialties such as rehab nursing and med-surg nursing, the facility may require a travel nurse to have at least two years of experience. LVNs and LPNs usually need at least six years of experience to work as travel nurses. Anyone who wants to work as a travel nurse should have a positive attitude and a willingness to be flexible. Excellent clinical skills are required, as well as the ability to quickly adapt to a new facility.
Travel Nursing Resources
The following resources provide information on the requirements for becoming a travel nurse and outline the benefits of this career.
Find Your Healthcare Degree Fast