Find a California Nursing School
Pinpoint Degrees that Match Your Salary and Career Goals
California is jam-packed with nursing schools. Dozens of them offer almost every flavor of nursing program you could wish for. Combine the range of climates and the amazing weather in the state with top-notch career opportunity and you can quickly make nurses in other areas of the country downright jealous.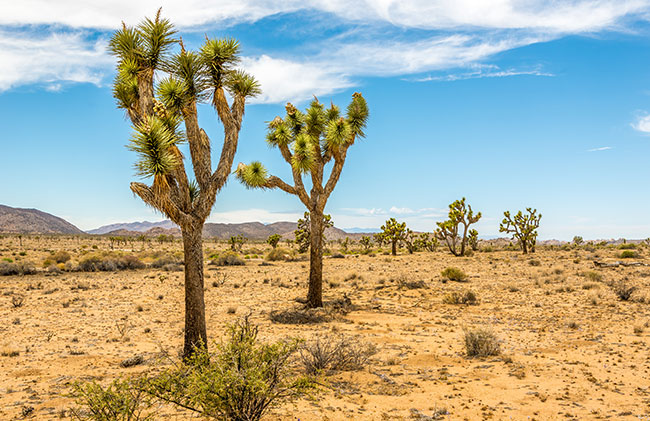 Use our search list to find campus-based or online programs located within the state. Search even more online nursing degrees with our big list of online nursing schools. Truth is, if you're willing to think outside the box, location no longer tethers you to a short list of schools. And some of the biggest innovations in online education have taken place in nursing schools. Opportunities span the entire range of nursing education options: diplomas, ASN, BSN, Master's, graduate certificates and even Ph.D. programs are available online today.
Find Schools that Meet Your Goals
If you're shopping for a brick and mortar school make sure it meets all your career and education goals. Look for the degree program you want, faculty with credentials, courses that offer a range of academic as well as the most practical and up to date information. Gather all the skills you can and add them to your career toolkit. Do yourself a big favor and pay attention to programs that offer career counseling and assistance with job placement. But job placement for RNs is hardly the biggest concern today.
Salaries and Jobs to Expect
Salaries for well-educated RNs in California are some of the highest in the nation. An experienced RN in a metro area with a few years of experience and in an in-demand specialty could clear $90,000 annually, BUT don't forget to figure in cost of living in this very upscale region of the country. Larger metro areas, such as San Francisco, LA, and San Diego have big hospitals and a consistent high demand for professional RNs.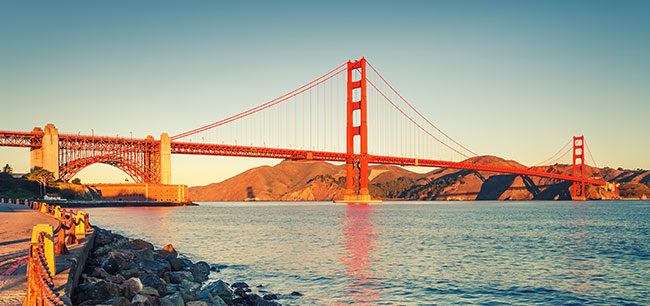 For information on state licensure requirements visit the California State Board of Nursing.
Online California Nursing Schools
Samuel Merritt College — Oakland
School of Nursing
CCNE Accredited
University of California — Riverside
Extension
West Coast University — Los Angeles
Search our big list of online nursing schools for more options in distance education.
Campus-Based Nursing Schools in California
Allan Hancock College — Santa Maria
American River College — Sacramento
Antelope Valley College — Lancaster
Azuza Pacific College
CCNE Accredited
Bakersfield College — Bakersfield
Biola University — La Mirada
Department of Baccalaureate Nursing
CCNE Accredited
Butte Community College — Oroville
California College for Health Sciences — National City
California State University — Bakersfield
Department of Nursing
CCNE Accredited
California State University — Chico
School of Nursing
CCNE Accredited
California State University — Dominguez Hills
College of Health and Human Services
CCNE Accredited
California State University — East Bay
Department of Nursing and Health Sciences
NLNAC Accredited
California State University — Fresno
Department of Nursing
CCNE Accredited
California State University — Fullerton
Department of Nursing
CCNE Accredited
California State University — Hayward
Department of Continuing Education
NLNAC Accredited
California State University — Long Beach
Department of Nursing
CCNE Accredited
California State University — Los Angeles
School of Nursing
CCNE Accredited
California State University — Northridge
Department of Health Sciences
CCNE Accredited
California State University — Sacramento
Division of Nursing
CCNE Accredited
California State University — San Bernardino
Department of Nursing
CCNE Accredited
California State University — Stanislaus
Department of Nursing
CCNE Accredited
Casa Loma College
School of Nursing and Applied Health
Cerritos College — Norwalk
Department of Nursing
NLNAC Accredited
Chabot College — Hayward
Chaffey College — Rancho Cucamonga
NLNAC Accredited
Chapman University — Orange
Charles R. Drew University of Medicine and Science — Los Angeles
College of Allied Health
City College of San Francisco — San Francisco
College of Marin — Kentfield
Registered Nursing Program
NLNAC Accredited
College of San Mateo — San Mateo
College of the Canyons — Santa Clarita
Nursing Department/Math-Science Division
NLNAC Accredited
College of the Desert — Palm Desert
Health Sciences Division
NLNAC Accredited
College of the Redwoods — Eureka
Health Occupations Division
College of the Sequoias — Visalia
Compton Community College — Compton
Concordia University — Irvine
Contra Costa College — San Pablo
Cuesta College — San Luis Obispo
Cypress College — Cypress
Health Sciences Division/Department of Nursing
NLNAC Accredited
De Anza Community College — Cupertino
Dominican University of California — San Rafael
CCNE Accredited
East Los Angeles College — Monterey Park
El Camino Community College — Torrance
Nursing Department
NLNAC Accredited
Evergreen Valley College — San Jose
Nursing Education Department
NLNAC Accredited
Fresno City College — Fresno
Health Sciences- Registered Nursing
Gavilan College — Gilroy
Glendale Career College — Glendale
Glendale Community College — Glendale
Golden West College — Huntington Beach
Department of Health Professions
NLNAC Accredited
Grossmont College — El Cajon
Department of Nursing
Holy Names University — Oakland
Department of Nursing
CCNE Accredited
Humboldt State University — Arcata
CCNE Accredited
Imperial Valley College — Imperial
Division of Nursing
Long Beach City College — Long Beach
NLNAC Accredited
Los Angeles County College of Nursing — Los Angeles
Los Angeles Harbor College — Wilmington
Health Sciences Division
NLNAC Accredited
Los Angeles Pierce College — Woodland Hills
NLNAC Accredited
Los Angeles Southwest College — Los Angeles
Los Angeles Trade — Technical College — Los Angeles
Los Angeles Valley College — Van Nuys
Health Science Department
NLNAC Accredited
Los Medanos College — Pittsburg
Merced College — Merced
Merritt College — Oakland
Mills College — Oakland
Modesto Junior College — Modesto
Monterey Peninsula College — Monterey
Maurine Church Coburn School of Nursing
NLNAC Accredited
Moorpark College — Moorpark
NLNAC Accredited
Mount Saint Mary's College — Los Angeles
CCNE Accredited
Mount San Antonio College — Walnut
Mount San Jacinto College — Menifee
Napa Valley College — Napa
Nursing Program
National University — La Jolla
CCNE Accredited
Ohlone College — Fremont
NLNAC Accredited
Pacific Union College — Angwin
Department of Nursing
NLNAC Accredited
Palo Verde College — Blythe
Palomar College — San Marcos
Nursing Education Department
NLNAC Accredited
Pasadena City College — Pasadena
Nursing Division
NLNAC Accredited
Point Loma Nazarene University — San Diego
CCNE Accredited
Rancho Santiago Community College — Santa Ana
Department of Nursing/Health Sciences
Rio Hondo College — Whittier
Riverside Community College — Riverside
NLNAC Accredited
Sacramento City College — Sacramento
Saddleback College — Mission Viejo
Health Science and Human Services
NLNAC Accredited
Samuel Merritt College — Oakland
School of Nursing
CCNE Accredited
San Bernardino Valley College — San Bernardino
Health Sciences Division
NLNAC Accredited
San Diego City College — San Diego
Nursing Education
NLNAC Accredited
San Diego State University — San Diego
School of Nursing
CCNE Accredited
San Francisco State University — San Francisco
School of Nursing
CCNE Accredited
San Joaquin Delta College — Stockton
Family, Consumer and Health Sciences Division
NLNAC Accredited
San Jose State University — San Jose
School of Nursing
CCNE Accredited
Santa Ana College — Santa Ana
Nursing Department
NLNAC Accredited
Santa Barbara City College — Santa Barbara
NLNAC Accredited
Santa Monica College — Santa Monica
Health Sciences Department
NLNAC Accredited
Shasta College — Redding
Nursing Program
Sierra College — Rocklin
Solano Community College — Fairfield
Sonoma State University — Rohnert Park
Department of Nursing
NLNAC Accredited
Southwestern College — Chula Vista
School of Technology and Human Services
NLNAC Accredited
Unitek College — San Diego
University of California — Los Angeles
School of Nursing
CCNE Accredited
University of California — San Diego
Healthcare Continuing Education
University of California — Davis
School of Medicine
University of California — Irvine
College of Health Sciences
University of California — Riverside
University of California — San Francisco
CCNE Accredited
University of San Francisco
School of Nursing
CCNE Accredited
Ventura College — Ventura
Victor Valley Community College — Victorville
Department of Nursing
West Coast University — Los Angeles
Yuba College — Marysville
Get Your Free Information on Nursing & Healthcare Programs
Find Your Healthcare Degree Fast