Indiana Schools with Courses & Degrees for Nurses
Get the Inside Track on a Good School and a Secure Job
Big cities like Indianapolis and Evansville, and big hospitals like Methodist, just one of many mid- to large-bed hospitals in Indianapolis, are hurting for nurses. Right now the nation as a whole is feeling the heat from a nursing shortage that really grows bleaker with each passing month.

Good News for Indiana Nursing Students
Good news for you is this: healthcare can't get enough nurses: RNs and LPNs. In fact some industry experts almost prefer the LPN or practical nurse track right about now, because it's literally a fast-track to the patient's bedside. But the RN licensure remains the industry standard and the Associates or Bachelors the preferred levels of education.
The trend in Indiana is toward putting as many nurses as possible into educational spots, getting you trained to exceed expectations and getting you the skills you need to hit the ground running when you walk onto a hospital unit or into some other type of care facility. In a nutshell, you can't miss with one of these degrees from any of the schools on this list.
Schools and Programs Available
There are literally a few dozen campus-based nursing programs that include everything from the quite rare diploma program, the surging practical nurse track, 2-year Associates, 4-year BSN, RN-to-BSN, accelerated BSN, BSN-to-MSN, MSN, post-grad specialties and MSN capstones, and even a growing number of nursing PhD programs.
And when campus-based nursing degrees are not convenient enough or jammed up with waitlists, don't pass up the many more online nursing schools. They now serve up almost the exact curriculums you're waiting around to sink your teeth into on a campus. Same things, but you choose to study in your pajamas and on YOUR schedule — online programs have come of age.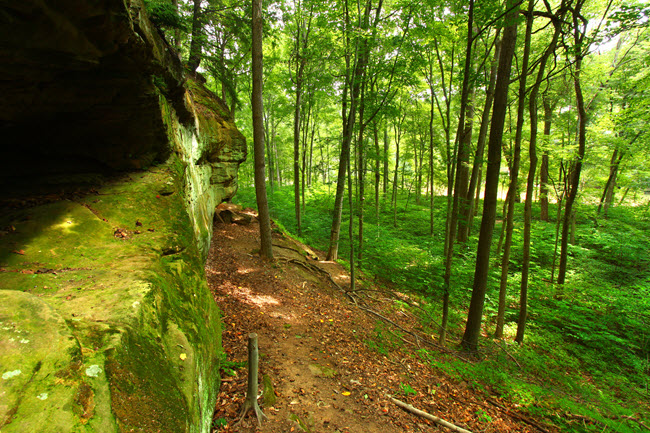 Salary and Jobs for Indiana Nurses
Think about this: just a general staff RN at a hospital in Indianapolis earns an average salary between $54,000 and $65,000.(1) Add on practice specializations, such as home health or critical care, a few years experience and this salary moves upward.
Indiana is home to 89 hospitals (2) alone, which doesn't include other types of facilities in which well-educated and experienced nurses are needed. Even though hospitals employ the majority of RNs make sure to keep your eye on the many other very good employment situations for nurses: nursing homes, long-term care facilities, doctors offices, and in public health jobs in schools and business.
Get more information on nursing and licensure in Indiana from the Indiana Board of Nursing.
Indiana Nursing Schools Offering Some Online Degree Opportunities
Ball State University
School of Nursing
CCNE Accredited
Indiana Wesleyan University — Marion
Division of Nursing Education
CCNE Accredited
University of Phoenix — Indianapolis
CCNE Accredited
Search our big list of online nursing schools for many more distance education options for nursing students.
Campus-based Nursing Schools in Indiana
Anderson University — Anderson
School of Nursing
CCNE Accredited
Ball State University — Muncie
School of Nursing
CCNE Accredited
Bethel College — Mishawaka
Division of Nursing
NLNAC Accredited
Brown Mackie College — Ft. Wayne
Goshen College — Goshen
Department of Nursing
CCNE Accredited
Huntington University — Huntington
Department of Nursing
Indiana State University — Terre Haute
School of Nursing, Health, and Human Services
NLNAC Accredited
Indiana University — Indianapolis
School of Nursing
CCNE Accredited
Indiana University — South Bend
School of Nursing
CCNE Accredited
Indiana University East — Richmond
Division of Nursing
NLNAC Accredited
Indiana University — Kokomo
Division of Nursing
CCNE, NLNAC Accredited
Indiana University Northwest — Gary
School of Nursing
CCNE, NLNAC Accredited
Indiana University Southeast — New Albany
Division of Nursing
CCNE Accredited
Indiana University-Purdue University — Fort Wayne
Parkview Nursing Program
NLNAC Accredited
Indiana University — Purdue University — Indianapolis
Community Learning Network
CCNE Accredited
Indiana Wesleyan University — Marion
Division of Nursing Education
CCNE Accredited
Ivy Tech Community Colleges
NLNAC Accredited
Marian College — Indianapolis
Department of Nursing and Nutrition Sciences
CCNE, NLNAC Accredited
Purdue University
School of Nursing — West Lafayette
CCNE Accredited
Purdue University — Calumet
School of Nursing
NLNAC Accredited
Purdue University North Central — Westville
Department of Nursing
NLNAC Accredited
Saint Joseph's College — Lafayette
St. Elizabeth School of Nursing
NLNAC Accredited
Saint Mary's College — Notre Dame
Department of Nursing
NLNAC Accredited
University of Evansville — Evansville
Department of Nursing and Health Sciences
NLNAC Accredited
University of Indianapolis — Indianapolis
School of Nursing
CCNE, NLNAC Accredited
University of Phoenix — Indianapolis
CCNE Accredited
University of Saint Francis — Fort Wayne
Department of Nursing
CCNE, NLNAC Accredited
University of Southern Indiana — Evansville
School of Nursing and Health Professions
CCNE Accredited
Valparaiso University — Valparaiso
CCNE Accredited
Vincennes University — Vincennes
NLNAC Accredited
1 Salary.com
2
American Hospital Directory
Get Your Free Information on Nursing & Healthcare Programs
Find Your Healthcare Degree Fast