Get Trained as a Nurse in Missouri
Choose from Schools and Degrees that Fit Your Goals
The outlook for nurses in Missouri is bright, now and well into the future. There may be no other profession in the nation so immune to economic blight. A couple of trends are clear: create more educational opportunities for nurses and retain the talent that currently works in the state.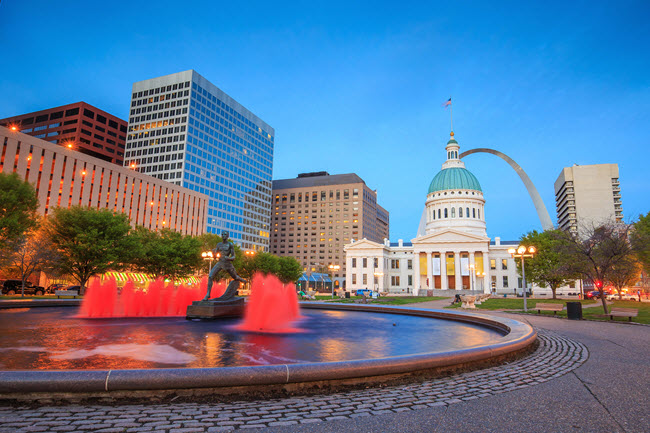 Types of Degrees and Schools
The list below covers all types of nursing degrees and professional levels. Technical colleges offer practical nurse diplomas that train you to get your LPN. Community colleges specialize in delivery of the very popular 2-year Associates degree in nursing, while four-year colleges and universities offer 4-year BSN, 2-year RN to BSN, MSN, a variety of post grad specializations and certificates and even nursing PhDs.
The real beauty of nursing and the meaning behind "educational mobility" is the ease with which you may migrate from one degree to the next. In fact many brick and mortar schools have established cutting edge online learning environments so they can cater directly to professional RNs and other working adults.
Popular and Well-Paying Post-Grad Degrees
Among Missouri's nursing schools, popular programs for professional nurses include the very competitive nurse anesthetist and nurse practitioner. Nurse anesthetists by far earn exponentially more money than do any other RNs, but the education is not suitable for everyone and programs are much more limited. The degree that has had the biggest decline in enrollment is that for Nurse Educators. In turn jobs for faculty are climbing.
Jobs and Salaries for RNs Across Missouri
Significant clusters of mid- to large size hospitals exist in St. Louis and Kansas City. Because hospitals remain the largest employers for LPNs and RNs, especially, it's important to know that major metro areas are typical hotbeds for larger hospitals and for bigger nursing salaries. But don't discount other patient care environments in which nurses are employed: private offices, business and industry, home health, long-term care, outpatient clinics, rural medical centers, schools and state-run facilities. Advanced practice nurses like nurse anesthetists and nurse practitioners may also work in private practice and earn enviable salaries.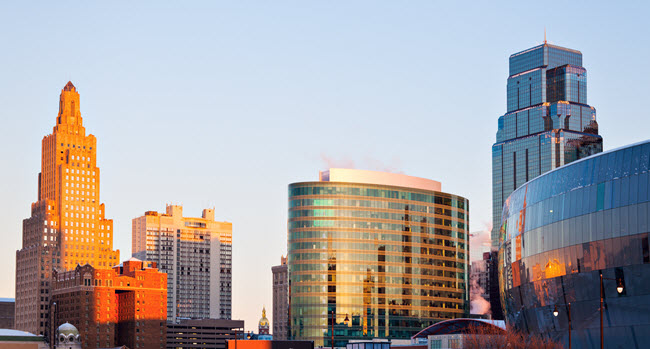 The average salary range for a staff RN working in St. Louis is between $55,000 and $67,000. Compare this metro salary with that for the same RN in Jefferson City: $51,000 to $61,000.* Besides location, other factors that can drive salary fluctuation include level of education, experience in the field, specialization and type of facility.
For information on state licensure and specific requirements, visit the Missouri State Board of Nursing.
Missouri Nursing Schools that Offer Some Degrees in Online Formats
University of Phoenix
CCNE Accredited
Search our big list of online nursing degrees for many more accredited distance education programs for new and professional RNs.
Campus-based Nursing Schools in Missouri
Avila University — Kansas City
Department of Nursing
CCNE Accredited
Barnes-Jewish College — St. Louis
Goldfarb School of Nursing, Division of Nursing
CCNE, NLNAC Accredited
Central Methodist University — Fayette
CCNE Accredited
Columbia College — Columbia
Department of Nursing
Columbia Public Schools — Columbia
Cox College of Nursing and Health Sciences — Springfield
CCNE Accredited
Graceland University — Independence
School of Nursing and Allied Health
CCNE Accredited
Hannibal-LaGrange College — Hannibal
Evelyn Scarborough Linebery Division of Nursing
NLNAC Accredited
Lincoln University — Jefferson City
Department of Nursing Science
NLNAC Accredited
Lutheran School of Nursing — St. Louis
NLNAC Accredited
Maryville University of Saint Louis
Department of Nursing
CCNE Accredited
Metropolitan Community College-Penn Valley — Kansas City
NLNAC Accredited
Missouri Southern State University — Joplin
Department of Nursing
NLNAC Accredited
Missouri State University — Springfield
Department of Nursing
CCNE Accredited
Missouri Western State College — St. Joseph
Department of Nursing, Professional Studies Division
NLNAC Accredited
National American University — Independence
North Central Missouri College — Trenton
Park University — Parkville
Department of Nursing
NLNAC Accredited
Research College of Nursing — Kansas City
CCNE Accredited
Saint Charles Community College — St. Peters
Division of Health and Wellness
NLNAC Accredited
Saint Louis University
School of Nursing — St. Louis
NLNAC Accredited
Saint Luke's College of Nursing — Kansas City
CCNE Accredited
Sikeston Public School — Hyatt
Pemiscott Memorial Health System
NLNAC Accredited
Southeast Missouri State University — Cape Girardeau
Department of Nursing
CCNE Accredited
Southwest Baptist University — Springfield
St. John's School of Nursing and Health Sciences
NLNAC Accredited
Southwest Missouri School of Anesthesia — Springfield
Missouri State University
COA Accredited
St. Louis College of Health Careers — St. Louis
St. Louis Community College — St. Louis
Nursing Department
NLNAC Accredited
Three Rivers Community College — Poplar Bluff
Division of Health and Human Services
NLNAC Accredited
Truman Medical Center — Kansas City
School of Nurse Anesthesia
COA Accredited
Truman State University — Kirksville
Division of Nursing
CCNE Accredited
University of Missouri — Columbia
Sinclair School of Nursing
CCNE Accredited
University of Missouri — St. Louis
Barnes College of Nursing and Health Studies
CCNE Accredited
University of Phoenix — St. Louis
CCNE Accredited
Webster University — Saint Louis
School of Nursing
NLNAC Accredited
William Jewell College — Liberty
CCNE Accredited
* Salary.com
Get Your Free Information on Nursing & Healthcare Programs
Find Your Healthcare Degree Fast