Degrees That Make Sense for South Carolina Nursing Students
Accredited Campus Programs for Entry Level or Experienced RNs
Healthcare as a whole is stressed out. Nurse-patient ratios, compensation and attrition/retention are hot-button issues in South Carolina as well as everywhere else. But SC employs a lot of nurses. The number of new nurses coming out of schools has dropped at the same time demand has shot up. And it's not just hospitals that need well-educated nurses: because many patients are staying in hospitals for shorter periods of time they are instead being migrated to acute care facilities, home health and long-term care — ALL facing a high demand for nurses in South Carolina.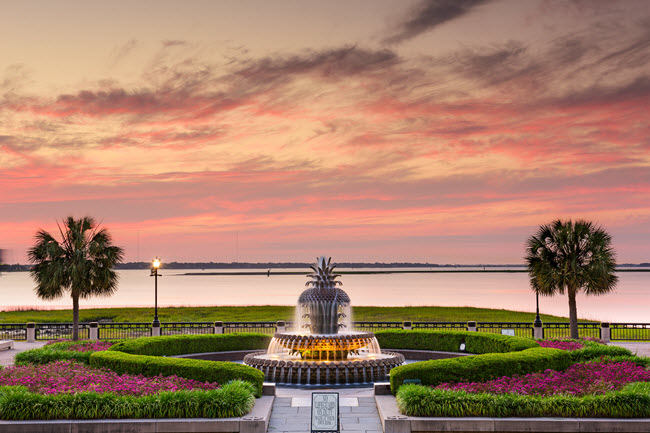 How to Best Search the List of Schools in SC
Depending on the school and nursing degree you're interested in you could be into a new nursing career in months OR you could spend 4 to 6 years carving away at an advanced practice degree. What's really cool about the nursing industry, whether you're new to it or already an experienced RN, is the boundless career mobility built in. Truth is, once you get your foot in the door you have lateral and vertical job movement and advancing your education may be done from the convenience of your own home if you go for a good online school.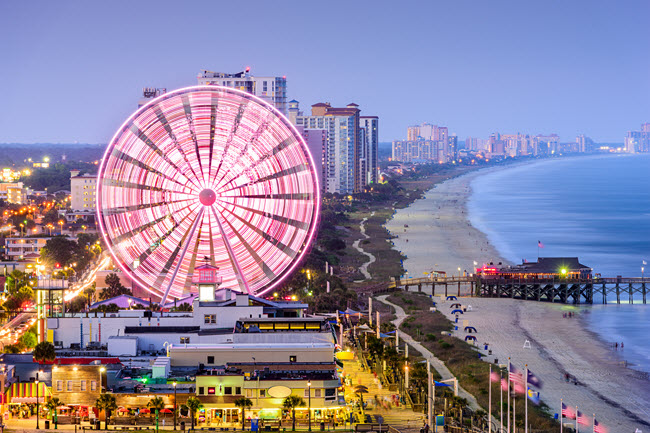 Here are a few tips for searching the list below for the schools that best meet your needs:
Technical and vocational schools deliver practical nurse programs. You'll be prepped for a job as an LPN — very basic patient care. LPN jobs don't pay nearly as well as RNs, but if you're motivated you can take an LPN to BSN program later on.
Community colleges in the state'some in your own backyard'specialize in turning out 2-year Associates degreed nurses. You get all the skills you need to care for patients and earn your RN license. Many nurses earn very good salaries and have long careers just with their ADNs. Good news is you have easy access to RN to BSN accelerated programs, many via online schools.
Four-year colleges and university nursing schools offer BSN, MSN, post-grad specialty certificates, PhDs and advanced practice nursing degrees. Career changers and experienced RNs should start with these schools.
Charleston and Columbia have clusters of the larger hospitals in the state — all big employers of nurses. At the same time South Carolina has many mid-sized hospitals located in secondary cities like Orangeburg, Greenville, Aiken, Rock Hill and Spartanburg. This means many good jobs are located in many areas of the state and not just inside the biggest metro areas. Just to give you an idea of how much you could earn in SC working as a nurse:
Average salary range for a staff RN in Charleston or Columbia is between $51,500 and $63,000, which is also about the same for secondary cities. Compare this with the average salary range for an LPN in Charleston: $33,000 to $39,500.*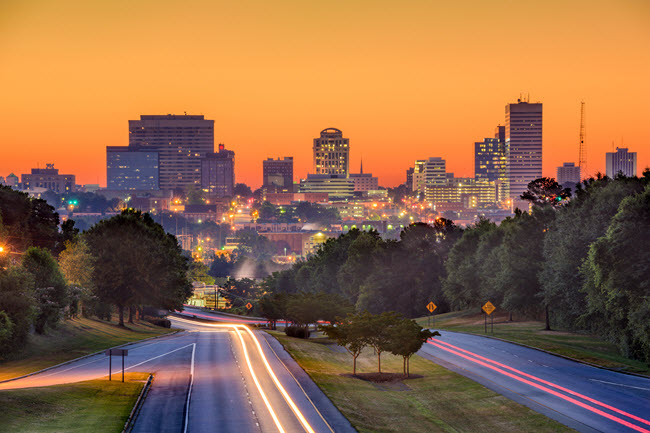 For information on state nursing licensure requirements visit the South Carolina Board of Nursing.
South Carolina Nursing Schools that Offer Some Online Degree Options
Clemson University — Clemson
School of Nursing
CCNE Accredited
Medical University of South Carolina — Charleston
College of Nursing
CCNE Accredited
University of Phoenix
CCNE Accredited
Search our big list of online nursing schools for many more distance education opportunities.
Campus-based Nursing Schools in SC
Aiken Technical College — Graniteville
Department of Nursing
NLNAC Accredited
Central Carolina Technical College — Sumter
Associate and Practical Nursing Program
NLNAC Accredited
Charleston Southern University — Charleston
Derry Patterson Wingo School of Nursing
NLNAC Accredited
Clemson University — Clemson
School of Nursing
CCNE Accredited
Florence-Darlington Technical College — Florence
Department of Nursing
NLNAC Accredited
Greenville Technical College — Greenville
NLNAC Accredited
Horry-Georgetown Technical College — Conway
Department of Nursing
NLNAC Accredited
Lander University — Greenwood
Department of Nursing
NLNAC Accredited
Marion County Technical Education Center — Marion
School of Practical Nursing
NLNAC Accredited
Medical University of South Carolina — Charleston
College of Nursing
CCNE Accredited
Midlands Technical College — Columbia
Department of Nursing
NLNAC Accredited
Orangeburg-Calhoun Technical College — Orangeburg
Department of Nursing
NLNAC Accredited
Piedmont Technical College — Greenwood
Nursing Education
NLNAC Accredited
South Carolina State University — Orangeburg
Department of Nursing
CCNE Accredited
Technical College of the Lowcountry — Beaufort
Division of Health Sciences
NLNAC Accredited
Tri-County Technical College — Pendleton
Nursing Department
NLNAC Accredited
Trident Technical College — Charleston
Nursing Division
University of Phoenix — Columbia
CCNE Accredited
University of South Carolina Upstate — Spartanburg
CCNE Accredited
University of South Carolina — Aiken
School of Nursing
NLNAC Accredited
University of South Carolina — Columbia
College of Nursing
CCNE Accredited
York Technical College-University of South Carolina Lancaster — Rock Hill
Associate Degree/Practical Nursing Program
NLNAC Accredited
* source, Salary.com
Get Your Free Information on Nursing & Healthcare Programs
Find Your Healthcare Degree Fast