The Mary Blake Single Parent Nursing Scholarship
In 1991, single mother of one Mary Blake, R.N., moved from Southwest Florida to Atlanta for better opportunities.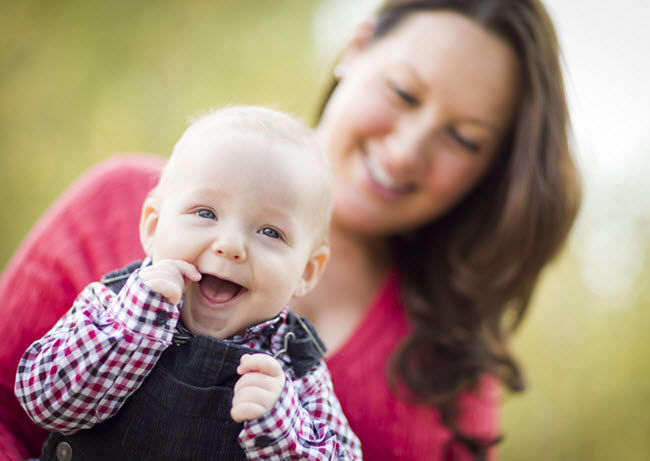 Her son was just nine years old and the move to Metro Atlanta was very difficult for both mother and child. Even though Mary was a skilled and compassionate caregiver with more than a dozen years of experience, moving to a big city held many challenges for this independent nurse and mother.
Offering Specialized Care - Both In and Out of the CCU
Mary's professional skills and desire for excellence brought her to St. Joseph's Hospital in Atlanta. Her developing specialty in cardiac critical care helped her to find a welcomed position in this prestigious institution's Cardiac Critical Care Unit (CCU).
Over the next 20 years in various cardiac critical care departments of St. Joseph's, Mary used her ongoing experience and additional training and education to explore new opportunities. She served hundreds of patients and helped to save many, many lives — which she continues to this day.
More importantly, she overcame her obstacles to single-handedly raise her son in a new city, helping him to find the inspiration and opportunity hidden among the challenges they faced together.
Overcoming the Odds to Blossom
This dedicated mother has now been offering lifesaving critical care to patients at St. Joseph's for more than two decades. People from all over the world come to St. Joseph's for their critical care needs — to take advantage of the best care, specialists and resources found anywhere in the world.
Professionally, coming to a big city opened up a world of opportunity for Mary Blake. She was working in intensive, cutting-edge situations with some of the finest caregivers in the world. Her skills and expertise were able to grow and mature; her thirst for knowledge was rewarded with the range of new opportunities and other benefits found through her many experiences at St.Joseph's.
However, the move to Atlanta was far from easy on this single mother and her son. The challenges she faced as a nurse often paled in comparison to what she faced as a single mother — alone and vulnerable — in a large metropolitan area. Yet despite the odds, this family unit persevered and flourished. It is a testament to their combined strength and dedication.
Celebrating the Spirit
Being a medical professional is never easy. It is a profession reached only by unique individuals gifted with the right blend of intelligence, compassion, and drive.
Similarly, being a single parent demands daily displays of uncommon courage and dedication. Straddling both of these challenges successfully for decades as Mary Blake has done shows an uncommon spirit that deserves recognition and reward.
It is in honor and celebration of this unbeatable spirit that we created The Mary Blake Single Parent Nursing Scholarship.
See list of previous winners of The Mary Blake Single Parent Scholarship.
Who This Scholarship Benefits
The Mary Blake Single Parent Nursing Scholarship recognizes and rewards the efforts of individuals who meet the joint challenges of single parenthood and nursing.
Contest Specifics
The Mary Blake Single Parent Nursing Scholarship is a scholarship contest with a one-time disbursement of $500.00 to the winner of an essay contest. In addition to having a completed application form approved by the posted terms of the contest and any additional stipulations offered by the review committee or the owners of this website, the winning entrant will supply an essay of at least 500 words describing why they are uniquely deserving of this award.
Deadline for entries: Midnight, June 15, 2017 EST.
In addition to writing the winning essay, the entrant receiving this award:
Will be able to prove US citizenship
Will be a single parent
Will be enrolled or accepted for enrollment in an accredited school of nursing
Will provide transcripts showing a cumulative GPA of 2.7 or greater, or show an ACT score of at least 28 or an SAT score of at least 1250
Additional specifics:
There is no requirement for the applicant to reside in the same state as the school
There are no race, gender, marital status, religious, or heritage restrictions
Enrollment in self-paced study programs (online) is acceptable
There are no spending restrictions, or designated use of funds
Successful applicants will adhere to the General Scholarship Terms and Privacy Statement on this site.
For additional support, send your questions and an SASE for response to:

Contest Inquiry
384 Mosby Drive
Acworth, Georgia 30102
ATTN: Single Parent Scholarship information request
Previous Winners of The Mary Blake Single Parent Scholarship
The Winner of the 2013 Mary Blake Single Parent Scholarship is Kim Joffe of Blue Bell, Pennsylvania. Kim is currently a nursing student at Thomas Jefferson University.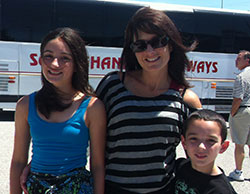 "Thank you to onlinenursingdegrees.org for selecting me for the 2013 Mary Blake Single Parent Nursing Scholarship! I am so grateful for this award and recognition! I take great pride in the fact that I am a single mother with the ability to pursue a career in what I am most passionate about - caring for others. Achieving my goals as a single parent is an enormous sacrifice both personally and financially. However, it is recognition like this scholarship that serves as confirmation that I am on the right path for my children, myself and my future patients! Thank You!"
The Winner of the 2012 Mary Blake Single Parent Scholarship is Joy Toth of Edmunds, Washington. Joy is an RN now pursuing her Masters at the University of Washington: Boethell.
"I am both honored and humbled to be this year's recipient. I'd like to thank my mother, Linda, who has been absolutely essential in my success. She has been, and continues to be my mother, my friend and main support system.The money earned from this scholarship will be an enormous help to me, especially at this time. One day, I plan to start my own scholarship fund for single parents so that I too can give back to the community and help others reach their dreams. STRONG WOMEN. May we know them. May be be them. May we raise them."
The entries for the 2012 Mary Blake Single Parent Scholarship came from more than 90 leading nursing schools located all over the US.
In 2011, OnlineNursingDegrees.org offered the first Mary Blake Single Parent Nursing Scholarship. Entries were received from colleges and institutions in most of the participating 50 states - more than 150 qualified entries in all were reviewed and considered.
The Winner of the 2011 Mary Blake Single Parent Scholarship is Mollie Schonberg of Ironwood, Michigan. Mollie is enrolled in the nursing program offered by University of Wisconsin - Green Bay.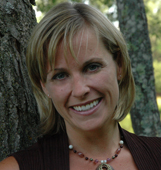 "As a full time student and mother of two, I am faced with many expenses. I have put a lot of thought about where the scholarship money will end up. I decided that my children are the sole reason why I am even writing this. I know that there are many things that I would like to use this money for in relation to school, and I guess in essence it will be, only it will be used as the beginning of the future for my children's education. Thank you so much."
The entries for the 2011 Mary Blake Single Parent Nursing Scholarship touched more than 70 different nursing schools in many of the finest learning institutions across the US.
Find Your Healthcare Degree Fast