Self-Paced Family Health Nursing Programs
Work Independently as a Family Nurse Practitioner
Move ahead in a satisfying nursing field. If you are RN-licensed with a BSN or MSN degree and want something different for your career, check out the viability of an online Family Nurse Practitioner degree or certificate program.
Finally find rewarding work as a primary care provider for families and work independently of physicians and physicians' assistants. As a Family Nurse Practitioner (F-NP) you build your own customer/patient base, diagnose health and medical conditions, prescribe medications and treatments, develop advanced care plans for short and long term, offer counseling and education, and collaborate when necessary with other healthcare professionals and specialists to deliver your patients the best care that only you know how to provide.
Online Programs for F-NP Students
If you're a working nurse too busy to even consider an on-campus nursing curriculum, you may be a candidate for an online program. Guess what? Online family practice study programs combine all the robustness of the same on-campus programs with flexibility and convenience, perfect for working nurses with little time to spare. You study after work, after the kids have gone to bed, when your day has quieted down-from your own home computer and at your own pace.
But an F-NP online program is no piece of cake. If you're an experienced nurse the program will take the solid clinical foundation you've already accumulated and build upwards. Expect to be challenged in a variety of intensive interdisciplinary courses. Pharmacology, nurse leadership skills, advanced nursing assessment and synergistic care plan development, even coursework aimed at diverse populations and transcultural nursing may be included in some family health nursing curriculums.
Build Your Own Nursing Practice or Work as a Primary Player in a Healthcare Team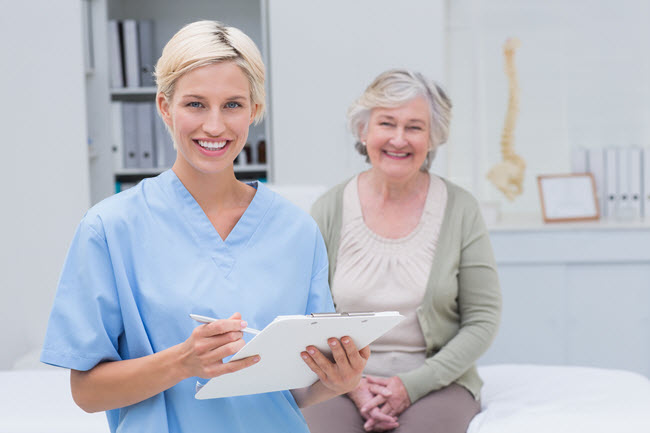 Family practice nurses and Family Nurse Practitioners are in demand in a variety of patient care settings, including hospitals, rural and urban health clinics, and in private practice. Remember, you have the option to create lasting patient bonds, whether you work independently, as part of a private healthcare group, or choose to utilize your new skills as a F-NP in a hospital. Your patient base may be specific to your work environment or your location or it could take many forms. As a Family Nurse Practitioner you will be trained to respond to the healthcare demands of a diverse family, including at-risk populations, multi-cultural families, and childbearing as well as mature family units.
What to Expect from Online Family Practice Programs
Online Family Practice Nursing programs are generally post-graduate or post-MSN programs. Interested nurses may find standalone certificate programs designed to provide a capstone to an already existing MSN degree. But many schools also make the Family Nurse track a Nurse Practitioner specialization and a part of a whole MSN degree. Expect most of your coursework to be delivered online via synchronous and asynchronous classes, instructors skilled in their fields will likely urge you to engage other students in online real-time discussion and chat. Be aware that due to the complexity and practical requirements of this degree program most nursing schools require you to complete several on-campus sessions and seminars, as well as a clinical residency, which may be scheduled and completed in a healthcare facility near your home.
Nurses that pursue Family Nurse Practitioner programs do so to build on a career that has built-in upward mobility. Use your nursing degree and experience wisely and create a career that's satisfying at the end of the day.
Get Your Free Information on Nursing & Healthcare Programs
Find Your Healthcare Degree Fast