Nurse Practitioner Degrees
A Nurse Practitioner (NP) is an advanced practice nurse. NPs provide many of the same services that once were solely in the realm of the doctor. While the Nurse Practitioner can be found in virtually every field of medicine, a main difference between the NP and a doctor is that the NP has been taught a unique blend of nursing and medical care. Because of this, the Nurse Practitioner tends to treat the whole person instead of a specific illness or disease. Due to the nature of this type of practice, choosing an appropriate Nurse Practitioner school is very important.
Training the Nurse Practitioner
In 1965, the University of Colorado developed the first Nurse Practitioner training program. As of 2016, these programs can be found at over 350 universities and colleges. Nearly 6,000 students graduate from these programs each year. As of 2014, there were over 122,000 practicing NPs. NPs typically have a minimum of master's level education and training, while many also have doctoral degrees.
While many of the basic skill requirements are common to all NPs, the specific educational requirements of each Nurse Practitioner will vary based on the field or specialty desired. Since NPs can be found in virtually all fields of medicine, including such diverse areas as family practice, pediatric care, mental health, acute care and emergency medicine, it is vital that the proper program is selected. Many NPs specialize even further, into such areas as gerontology, oncology, dermatology, orthopedics or neurology, so finding a school that specializes in the desired field is key.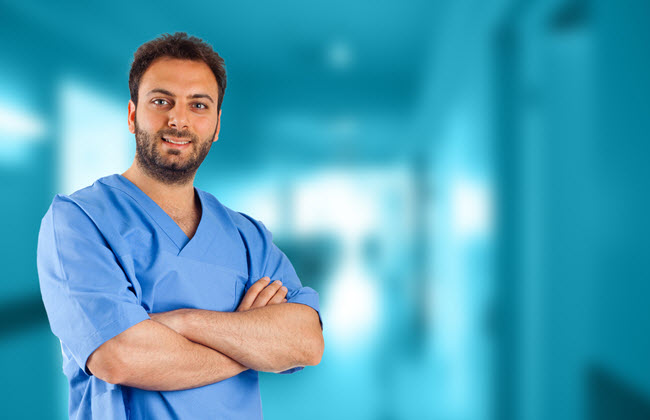 As mentioned before, the Nurse Practitioner specializes in delivering a blend of medical and nursing care. In addition to the medical training needed, these programs also focus on subjects necessary to provide care for the entire person. An NP may also provide patient counseling, education, advocacy and help in disease prevention. All of this requires additional training that is of great benefit, not only to the Nurse Practitioner, but also to the patient, the patient's family and the community. By focusing beyond treatment and into education and prevention, the NP can help the patient manage and prevent the need for further medical care. This translates into fewer office visits, fewer trips to the emergency room and less need for medication. All of these provide savings for the patient, their family and for society in general.
Prerequisites to a Nurse Practitioner Program
To enter an NP program, the candidate will first need to complete a Bachelor's of Science In Nursing (BSN) and qualify as a Registered Nurse. The current entry level qualification for a Nurse Practitioner is either a Master's Degree or a Doctorate. Current recommendations being considered would require all Nurse Practitioners to obtain a Doctorate, with a subsequent change in title to Doctor of Nursing Practice.


Nurse Practitioner Programs
The program will cover all the skills and knowledge needed to practice in the chosen field of medicine, along with significant clinical experience. Due to the nature of this type of practice, it is important that the Nurse Practitioner be able to collaborate with other health care professionals, know when to make referrals to other specialists, be able to order and perform diagnostic tests as well as know how to interpret them. The ability to obtain medical histories and diagnose illness or injury is key, along with the ability to educate and counsel patients in the treatment of their conditions.
Because they treat the whole person, Nurse Practitioner Schools also teach students how to effectively communicate with patients and their families, how to function as patient advocates and often how to perform and interpret research.
Since NPs can be found in virtually every type of healthcare facility, from hospitals and clinics to home health care and nursing homes, there may also be specific portions of the program that focus on dealing with the particular type of patient that the Nurse Practitioner will be dealing with.
Selecting a Nurse Practitioner Program
As this is an advanced nursing practice program, it can be seen that there will be a lot of on campus and clinical study time involved. Therefore, once a field or specialty has been determined and the list of possible programs narrowed down, it is vital to determine which program most nearly meets the individual student's needs. As more and more patients turn to nurse practitioners as their primary source of healthcare, more of these programs will become available to help meet the demand for qualified NPs. In order to obtain the training needed to meet the needs of an ever growing segment of the population, choosing the right Nurse Practitioner school is an important step in this process..
Get Your Free Information on Nursing & Healthcare Programs
Find Your Healthcare Degree Fast