Geriatric Nursing Degrees Available in Distance Learning Programs
Rewarding Work with Aging and Mature Adults
Nurses, move your career upward into an in-demand specialty. Geriatric Nurses are wanted almost everywhere and as the population of Baby Boomers ages the demand and career opportunities will only grow. Choose from professional online certificate programs that fast-track you into this specialty or bundle your BSN or MSN degree with a capstone specialization in gerontology nursing and care management.
Geriatric nursing varies from environment to environment and among patient populations, but care for aging adults is an important specialty in the nursing field. If you're intrigued with geriatric healthcare or gerontology you'll quickly discover that this nursing specialty is focused on wellness and prevention, particularly as aging adults live longer and more active lives. As a professional nurse you already work on the frontline, but with the addition of education and training you will provide even more crucial care: guiding maturing patients to preventive healthcare, educating, counseling and developing healthy lifestyle care plans designed for the long term.
Sound like work you'd find satisfying? Caring for and working with an aging patient population can take many forms. Nurses may specialize in geriatrics with an emphasis on acute and chronic illnesses, or aging patients with psychiatric complications, at-risk populations, transcultural and the dying patient.
Online geriatric nursing programs deliver multi-pronged curriculums that challenge you as a caregiver and as a leader.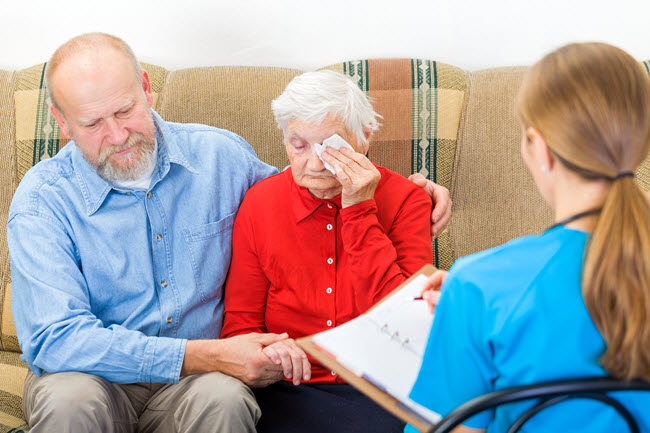 Where You Could Work as a Geriatric Care Nurse
As a nurse with geriatric training you have a wide choice in patient care environments, the ultimate job flexibility-and good news is you're not tethered to a hospital unless you so choose. Consider the healthcare venues in which you'll encounter an aging patient population. You may consider working in a continued care facility, a long-term care center, as a professional in a private office practice, veterans' hospital, out-patient medical clinic or as a hospice or visiting nurse. In each of these environments more complex specialties could include pain management, renal and dialysis care, urology, and private duty nursing.
Online nursing programs designed to train geriatric nurses could include certificate programs, RN to BSN program specialization, or a capstone to an MSN. In other words you could find geriatric nursing programs suited to all levels of working nurses. The goal: educate and train the nurses necessary to fill growing geriatric care roles.


Get Your Free Information on Nursing & Healthcare Programs
Find Your Healthcare Degree Fast