Where to Study Nursing in Hawaii
Good Schools, Can't-Lose Career Outlook
Looking for a nursing school in Hawaii? For mainland students, this couldn't be a better environment to take on a new education and career track. For residents of the islands, a degree or professional program can get you career-ready close to home.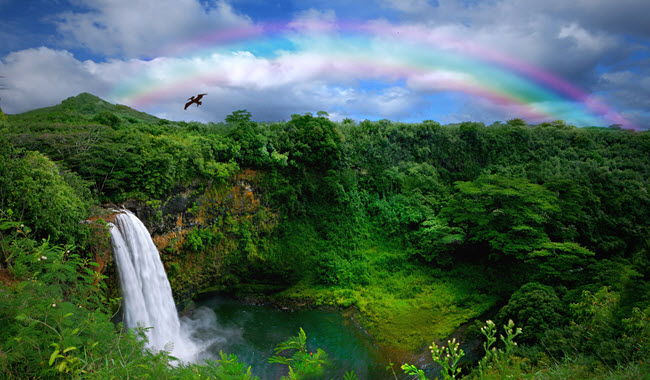 Schools and Programs in the Islands
You'll find out quickly that only handful of schools offer accredited nursing programs to Hawaii students, but that does not mean limited in practice scope. What this means: You get some good programs very close to home, including BSN, MSN and post-grad certificates that you can literally plug into your existing MSN. University of Hawaii — Manoa (UH has a number of campuses located throughout the islands) also offers the elusive PhD in Nursing. Study at a large university or in a smaller community college.
Expect regular and innovative new programs and degrees to pop up at all schools in Hawaii. Nurse educator and nurse administrator degrees are growing in number and popularity. Nursing schools everywhere, including those in Hawaii, are working overtime to appeal to a wide range of students, including newbies, career changers and experienced RNs.
Salaries and Jobs for RNs in Hawaii
Since the ultimate goal is a good job and solid career, take a look at a couple job metrics in Hawaii:
RNs working in Honolulu as staff nurses earn, on average, between $60,000 and $72,000.* And one thing you can always bank on: even when the economy sours, nursing stays solid. Boost your salary when you work as a travel nurse, sign-on as a per diem RN at a hospital in the region, or shop carefully for lucrative sign-on bonuses.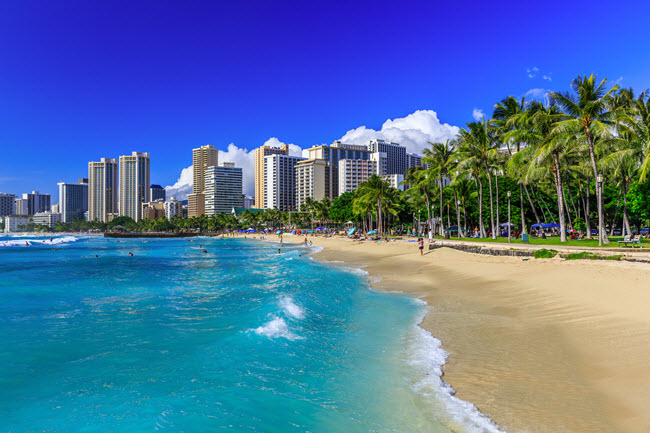 Since hospitals employ the bulk of professional nurses keep in mind that Queens Hospital in Honolulu is the largest. Factors that affect salary: practice specialty, level of experience, licensure, type of facility and location. But this doesn't mean you're tethered to a hospital. In fact, earn an advanced degree and you immediately open up possibilities. At the same time, LPNs and RNs are always in demand in out-patient clinics, long term care facilities, and even in public health environments like schools and large corporations.
Don't think for a second that hospitals are immune in all ways to economic downturns — they will, unfortunately, shave off the least necessary employees. Your best defense as a nurse against hospital employee cut-backs is to make sure you earn your RN license.
For information on state nursing licensure requirements visit the Hawaii Board of Nursing.
Hawaii Nursing Programs Offering Online Education Opportunities
University of Phoenix
CCNE Accredited
Search our big list of online nursing schools for many more distance education options.
Campus-based Nursing Degrees in the Hawaiian Islands
Hawaii Community College — Hilo
Division of Nursing and Allied Health
NLNAC Accredited
Hawaii Pacific University — Kaneohe
School of Nursing
NLNAC Accredited
Kapiolani Community College — Honolulu
Department of Nursing
NLNAC Accredited
University of Hawaii
CCNE, NLNAC Accredited
University of Phoenix
CCNE Accredited
*source, Salary.com
Get Your Free Information on Nursing & Healthcare Programs
Find Your Healthcare Degree Fast