Idaho Colleges and Universities that Offer Nursing Degrees
Search for Undergraduate, Graduate and Professional Programs
In Idaho the population is on the uptake — everywhere — in cities and in small towns. What this means to you in terms of nursing trend: if you're a resident of Idaho and looking for a nursing school OR a prospective student from out of state, Idaho is fertile ground for nursing anywhere. Already most people know the country as a whole struggles with an ongoing shortage of well-trained nurses, but here the need will continue to spike beyond that of the rest of the nation. You can thank the population of Baby Boomers, the fact that adults are simply living longer, and a more vigorous influx of new residents.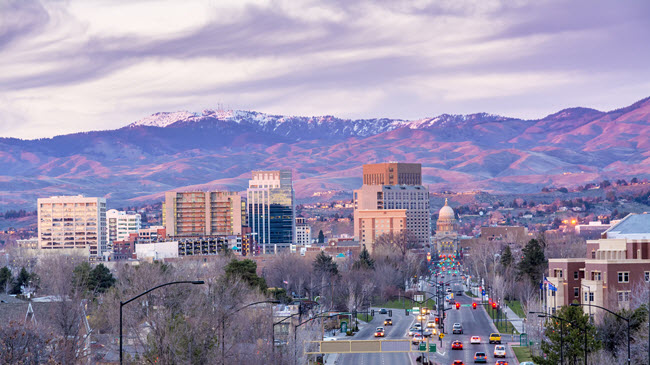 Types of Schools and Degrees for Nursing Students
Compared to many other states of its size, Idaho has fewer nursing schools. However, you will find all the traditional programs critical to putting nurses into jobs armed with all the necessary skills. Of the schools listed below you'll find most offer the BSN and MSN. A few offer a practical nursing program that preps students for their LPN license.
For experienced RNs looking for vertical career mobility and a dose of job autonomy, check out the four Masters specializations at Idaho State; they include leadership and practitioner degrees.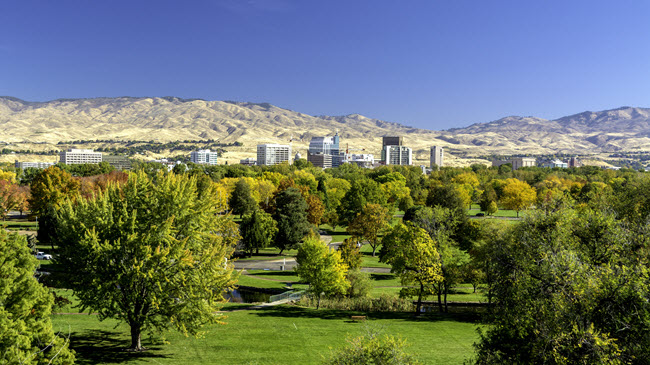 Salaries, Hospitals and Other Care Facilities in Idaho
Salary matters. But when it comes to nursing what you earn is determined by a few factors, such as level of experience, type of care facility, your education and licensure, zip code, and your practice specialty (trauma, critical care, med/surg, anesthesia, pacu, etc). The biggest chunk of staff RNs working in Boise earn between $50,000 and $62,000.* Go practice in a small town and you'll most likely bring home considerably less.
In metro areas you'll find general hospitals that consistently post job vacancies for all types of nurses. Smaller communities often have medical centers that provide 24/7 care in a wide range of services — also hot spots for nurses shopping for jobs. Other hospitals offer children's, surgical, tumor, rehab and recovery, and family specializations.
For information on state nursing licensure requirements visit the State of Idaho Board of Nursing.
Nursing Schools in Idaho Offering Distance Learning Programs
Idaho State University
CCNE Accredited
University of Phoenix
CCNE Accredited
Search our big list of online nursing schools for many more distance education options.
Campus-based Nursing Programs in Idaho
Boise State University — Boise
Department of Nursing
NLNAC Accredited
Brigham Young University — Rexburg
Department of Nursing
NLNAC Accredited
College of Southern Idaho — Twin Falls
Health Sciences and Human Services
NLNAC Accredited
Idaho State University — Pocatello
Department of Nursing
CCNE Accredited
Lewis-Clark State College — Lewiston
Division of Nursing
CCNE Accredited
North Idaho College — Coeur d'Alene
Department of Nursing
NLNAC Accredited
Northwest Nazarene University — Nampa
Department of Nursing
CCNE Accredited
Ricks College — Rexburg
Department of Nursing
University of Phoenix — Boise
CCNE Accredited
*source, Salary.com
Get Your Free Information on Nursing & Healthcare Programs
Find Your Healthcare Degree Fast