Trends and Education for Nurses in Nebraska
Learn What Passion it Takes to Make it as an RN
Take up the study of nursing in Nebraska and you are onto a sure thing as far as career and job security go. Demand for RNs and LPNs will rise in the state by an anticipated 25% and 28%, respectively by 2020. But a trend that needs to be reversed is the loss of younger nurses to other state's nursing systems.(1) So look for job incentives and more innovative educational programs to be put in place in coming years.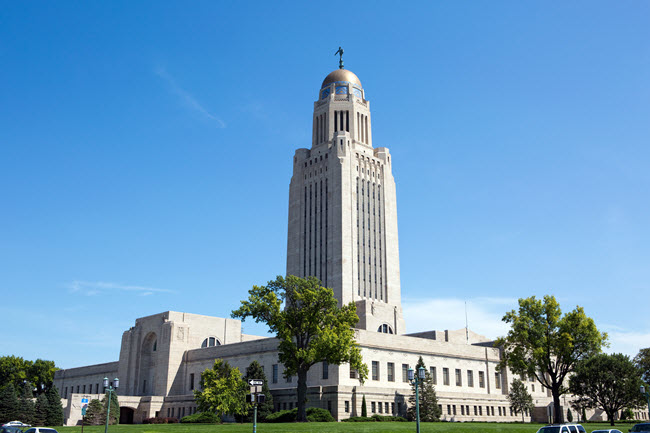 Types of Schools and Degrees for Nurses in Nebraska
The list of schools below offers a cross-section of school types. Technical and vocational schools offer practical nursing programs. Community colleges specialize in the very popular 2-year Associates degree and 4-year colleges and universities offer BSN, MSN, RN to BSN bridge programs, and post grad professional certificates.
New nurses may fast-track to a job in the state with a practical nurse or Associates degree. However, a push in the state will be to urge nurses to earn their BSN and MSN, which has been a proven method for nurse retention. Professional nurses have increasing educational convenience — again, a strategy for retention and engagement — with brick and mortar colleges adding weekend and evening programs and many schools establishing online education formats that match the quality of their campus programs.
Working as a Nurse in Nebraska: Rural vs Urban
Much of Nebraska is rural, a reason for nurse migration out of the state, so you'll only find 24 hospitals (2) with bigger clusters in Lincoln and Omaha. In most states, hospitals are primary employers for nurses, but in more rural areas, like Nebraska, you'll find the increased need for advanced practice nurses that can work in more remote locations with a certain level of autonomy, or independence. These specialty nurses include nurse practitioners, nurse midwives and nurse anesthetists. Let's not forget the critical need for nurse educators right in the nursing schools themselves.
If you're thinking ahead to salary and job prospects let's just say nursing is about the only career that trumps economic blight. You're always in demand and salaries remain strong. Look to metro areas for better salaries across the board, but don't overlook benefits to practice elsewhere and in facilities outside the traditional hospital.
The average salary range for RNs working in Lincoln and Omaha is between $50,000 and $63,000. To illustrate the urban-rural dichotomy, take a look at the salary range for the same RNs working in North Platte: $37,000 to $45,600.(3)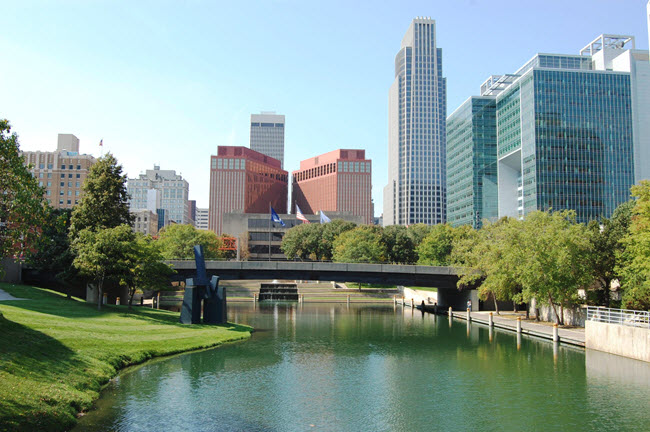 For information on LPN and RN licensure in Nebraska visit the state board of nursing.
Nebraska Nursing Schools Also Offering Online Degree Options
Clarkson College — Omaha
College of Nursing
NLNAC Accredited
Purdue University Global
CCNE Accredited
Nebraska Methodist College — Omaha
Department of Nursing
CCNE Accredited
Search our big list of online nursing schools for many more distance education opportunities for new and experienced nurses.
Campus-based Nursing Schools in Nebraska
Bryan LGH Medical Center — Lincoln
Bryan School of Nursing
NLNAC Accredited
Central Community College — Grand Island
NLNAC Accredited
Clarkson College — Omaha
College of Nursing
NLNAC Accredited
College of Saint Mary — Omaha
Nursing Program
NLNAC Accredited
Creighton University — Omaha
School of Nursing
CCNE Accredited
Purdue University Global
CCNE Accredited
Metropolitan Community College — Omaha
NLNAC Accredited
Mid-Plains Community College Area — North Platte
Health Occupations
NLNAC Accredited
Midland Lutheran College — Fremont
Division of Nursing
NLNAC Accredited
Nebraska Methodist College — Omaha
Department of Nursing
CCNE Accredited
Nebraska Wesleyan University — Lincoln
Department of Nursing
NLNAC Accredited
Northeast Community College — Norfolk
NLNAC Accredited
Southeast Community College — Lincoln
NLNAC Accredited
Union College — Lincoln
Union College Nursing Program
CCNE Accredited
University of Nebraska Medical Center — Omaha
College of Nursing
CCNE Accredited
Western Nebraska Community College — Scottsbluff
NLNAC Accredited
1 Supply and Demand for Registered Nurses and Licensed Practical Nurses in Nebraska
2 American Hospital Directory
3 Salary.com
Get Your Free Information on Nursing & Healthcare Programs
Find Your Healthcare Degree Fast