Nurse Midwife Degree Will Challenge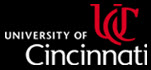 School Overview
Serves:
US
Accredited by:
NCACS
Enrollment:
Rolling
Financial Aid:
Yes
Scholarships:
Yes
UC's Online Nursing Programs Target Women's Health Care
Online nurse midwife degree programs are not nearly as commonplace as are nursing bachelors and general masters level programs. But the University of Cincinnati has bundled together an online curriculum and delivery system that provides an interactive and stimulating program for small clusters of professional nurses.
When You Choose to Go For a Nurse Midwifery Education Track
You get a cutting edge online study environment in one of the few advanced practice nursing degrees. This specialty features a high-level of autonomy and engages professional nurses in situations where they have the option to work independently of physicians and other healthcare professionals--the curriculum gives you an enviable toolkit of skills and credible career opportunities.
This comprehensive degree delivers the same high-impact coursework as does UC's on-campus Nurse Midwife degree. This is an 82-credit hour program, jam-packed with every skill you'll need to hit the ground running. You'll begin with courses that lay the foundation for all UC's women's health nursing degrees —the skills and methodologies that serve as underpinnings for the remainder of the specialty: reproductive healthcare, advanced patient assessment, pathophysiology, women and primary care, advanced pharmacology, and ethics, and law and healthcare regulations for advanced practice nurses.
Primary courses toward the nurse midwife degree include 42 credits of clinical work in program-approved facilities within your local area. This means you have absolute flexibility to study at your convenience and according to your schedule.
How common are midwives, though, in the larger scheme of healthcare? According to the University of Cincinnati, for every 10 births, a nurse midwife is an instrumental role player. The specialty, like many others, has evolved into an articulate collection of professional skills that combine the best of Nursing's methodologies with a good knowledge base in women's health and obstetrics. Because of the diversity of nursing skills you learn in a Nurse Midwife degree, your patients are ultimately provided with a stellar multi-disciplinary care scheme.
Requirements
Nurse applicants for the online Nurse Midwife program must have a Bachelor of Science in Nursing with a 3.0 GPA, as well as a valid RN license. Students must have had a recent statistics course as part of their baccalaureate or must take one as a prerequisite to admission. Applicants with experience in an OB-GYN specialty will be considered before others. Outside of academic requirements, candidates must be willing to self-pace an intensive two-year, plus program. Most online coursework is asynchronous, but UC has designed a degree curriculum that keeps students engaged via communication technology and encourages small group interaction as part of this graduate level education.
UC accepts applications four times a year for the Nurse Midwife program.
Gain Career Opportunities You Didn't Have Before
Nurse midwives are one of a growing specialty of advance degreed nurses filling critical niches in healthcare. Demands are on the increase for highly trained and independent nursing professionals that can fill roles formerly populated by over-paid physicians. When you become a Nurse Midwife, you no longer are locked into patient care within the four walls of a hospital unit. Your possible care environments become outpatient clinics, women's health clinics, private practice, and in community health facilities.
As a Midwife, your job will not be confined to the birthing process, much more of your practice will involve prenatal and post-natal care--responsibilities that tend to go unnoticed. Care paradigms roll over into specific OB-GYN territory.
This is a high-caliber program designed for professional RNs with rock solid career goals.


Get Your Free Information on Nursing & Healthcare Programs
Find Your Healthcare Degree Fast