Traditional Campus & Online Schools with Nursing Degrees
Become an RN in New Hampshire
If you're exploring nursing schools in New Hampshire chances are good you're either tackling nursing as a new career or as an experienced nurse looking for a much needed career boost.
Like other areas of the country, the state of New Hampshire needs nurses, LPNs, RNs and specialized advanced practice nurses like nurse anesthetists, nurse educators and nurse administrators. The national crisis has affected every type of patient care facility, but because hospitals employ the largest number of nurses they have been sharply impacted.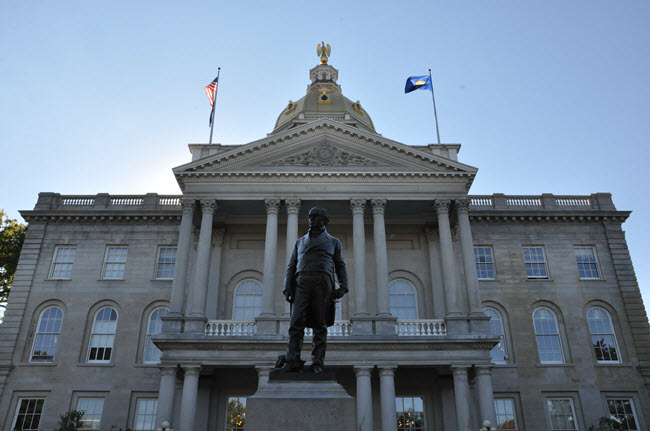 About New Hampshire Nursing Schools
Students new to nursing and career changers: New Hampshire's schools for nursing are limited in number, but you'll find that, again reflecting nationwide trends, even those are unable to take on all the interested students into certain programs. Don't let this discourage you. Besides the traditional brick and mortar schools listed below you may also find an accredited online program for nurses. You'll find diploma/practical, Associates, BSN and MSN degrees commonplace at most New Hampshire nursing schools. Fast-track your nursing career with a practical nurse program, which preps you for your LPN, or the very popular Associates degree in nursing. This two-year degree is offered by most community colleges and prepares you to take the NCLEX exam for your RN license.
Degrees for Experienced RNs
Experienced RNs: the push is on in New Hampshire to retain mid-career nurses most at risk for vacating jobs. In fact many of you are being urged to return to school and earn an MSN in nurse education. Online programs galore have come online in the last couple of years and many of them from very respectable brick and mortar schools. Distance education means you get to keep your job, maintain your hectic family and social schedule AND study on your own time and sometimes at your own pace.
Salaries and Jobs are Rock Solid
What you really need to know when you jump into a nursing degree in New Hampshire is how sound the job market is now and in the future and what kind of money can you earn? In a nutshell, demand for nurses in New Hampshire is high. Across the state you'll find 14 hospitals (1) most small- to mid-sized and located in larger communities such as Manchester and Nashua. The largest of them all is Dartmouth-Hitchcock Medical Center in Lebanon with 361 beds and the teaching hospital for Dartmouth Medical School.
Look for nursing jobs beyond hospitals, though. Nursing homes, assisted living, long-term care facilities — all are quite plentiful within the state and all employ LPNs and RNs and many have a need for nursing administrators.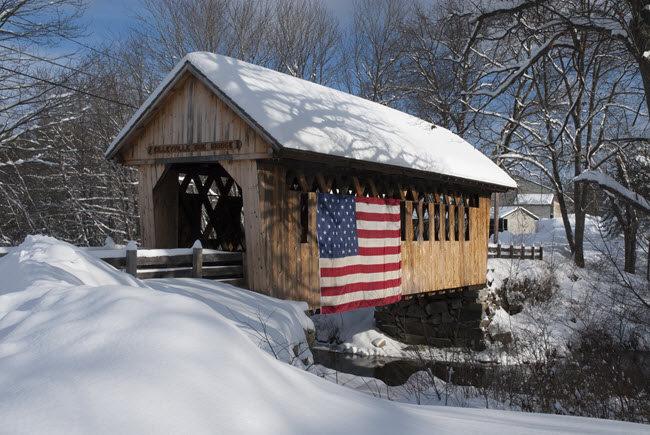 Salary range for a staff RN working in Nashua is between $60,000 and $72,000,(2) right in line with RN salaries in a lot of other states. Remember, salaries are adjusted up or down for experience, specialization, education and type of facility. If you really want to boost your earning potential in New Hampshire try out a travel assignment in the state, one with a completion bonus.
For information on nursing licensure requirements visit the New Hampshire Board of Nursing.
New Hampshire Nursing Schools that Offer Some Online Degrees
University of New Hampshire
CCNE Accredited
Search our big list of online nursing schools for many more distance education opportunities.
Campus-based Nursing Schools in New Hampshire
Colby-Sawyer College — New London
Department of Nursing
CCNE Accredited
Great Bay Community College
NLNAC Accredited
Massachusetts College of Pharmacy and Health Sciences — Manchester
School of Nursing
CCNE Accredited
Manchester Community College — Manchester
NLNAC Accredited
Nashua Community College — Nashua
NLNAC Accredited
New Hampshire Community Technical College — Claremont
NLNAC Accredited
New Hampshire Technical Institute — Concord
Department of Nursing
NLNAC Accredited
River Valley Community College — Claremont
NLNAC Accredited
Rivier College — Nashua
Department of Nursing and Health Sciences
NLNAC Accredited
Saint Anselm College — Manchester
CCNE Accredited
St. Joseph Hospital — Nashua
School of Practical Nursing
NLNAC Accredited
University of New Hampshire — Durham
CCNE Accredited
1 American Hospital Directory
2 Salary.com
Get Your Free Information on Nursing & Healthcare Programs
Find Your Healthcare Degree Fast