Study at a Nursing School in Georgia
Become an Experienced RN with Career Mobility at Your Command
Now is the time to grab your piece of the nursing industry. OR, if you're an experienced RN working in Georgia, find out how you can parlay your hard won experience into a whole new career track. Take your RN license and fast-track to your BSN or MSN. Cap your MSN with a nursing specialty like midwifery, practitioner, educator or the very lucrative nursing anesthesia. Just for working nurses and other adult career changers, most of Georgia's brick and mortar schools have modified curriculums to make them convenient, affordable and available. Expect that most campuses offer plenty of nursing courses with evening and weekend options.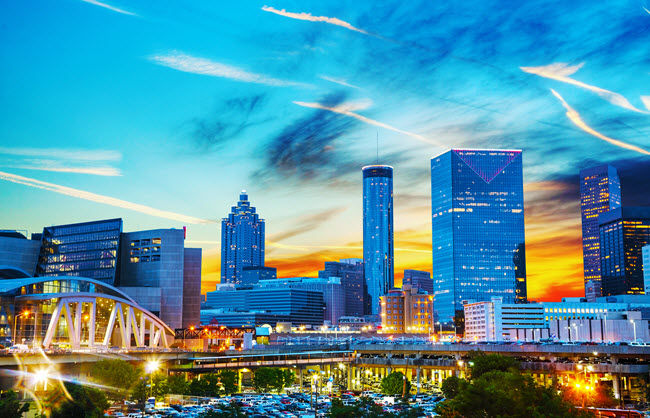 Schools and Programs Available to Georgia Nursing Students
Search our list for campus-based nursing degrees, professional RN certifications, advanced nursing programs that can really give your career an edge, and even practical nurse programs that can have you in a stable, well-paying job in months. Just within the state of Georgia you'll find over 40 different on-campus nursing schools as part of university, four-year college, community college and technical/vocational school programs. This translates into dozens of flexible options for education that fuels your healthcare career goals.
Georgia RNs enjoy can't-lose job security. Every type of healthcare facility in the state is short-handed, which means you can choose to work in an urban or rural area, hospital, clinic, home care, doctor's office even in schools and other public/occupational settings.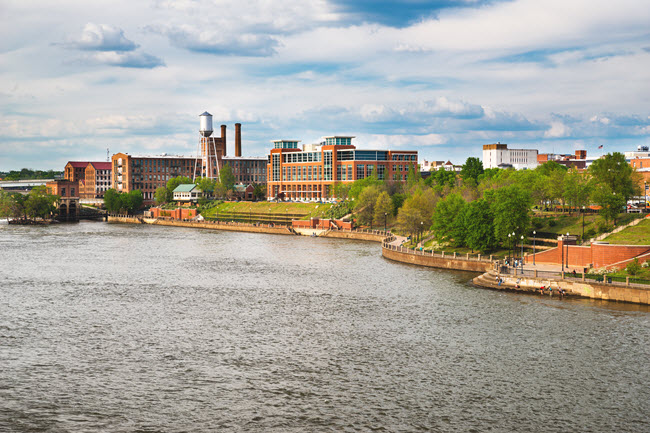 For information on state nursing licensure requirements visit the Georgia Board of Nursing.
Nursing Schools in Georgia Offering Online Programs
Georgia Southern University
School of Nursing
CCNE Accredited
Georgia State University
Byrdine F. Lewis School of Nursing
CCNE Accredited
Kennesaw State University
WellStar School of Nursing
CCNE Accredited
Medical College of Georgia
School of Nursing
CCNE Accredited
University of Phoenix
CCNE Accredited
Search our big list of online schools for many more nursing education opportunities.
Search Campus-based Georgia Nursing Schools
Abraham Baldwin Agricultural College — Tifton
Division of Nursing
NLNAC Accredited
Albany State University — Albany
Department of Nursing
NLNAC Accredited
Armstrong Atlantic State University — Savannah
Department of Nursing
CCNE Accredited
Athens Technical College — Athens
NLNAC Accredited
Augusta State University — Augusta
Department of Nursing
NLNAC Accredited
Augusta Technical College — Augusta
NLNAC Accredited
Brenau University — Gainesville
Department of Nursing
CCNE, NLNAC Accredited
Central Georgia Technical College — Macon
Clayton State University — Morrow
School of Nursing
CCNE Accredited
Coastal Georgia Community College — Brunswick
Department of Nursing
NLNAC Accredited
Columbus State University — Columbus
Nursing Department
NLNAC Accredited
Columbus Technical College — Columbus
NLNAC Accredited
Dalton State College — Dalton
Division of Nursing
NLNAC Accredited
Darton College — Albany
Division of Nursing
NLNAC Accredited
Emory University — Atlanta
Nell Hodgson Woodruff School of Nursing
CCNE Accredited
Everest Institute — Atlanta
Floyd College — Rome
Department of Nursing/Division of Health Sciences
NLNAC Accredited
Georgia Baptist College of Nursing — Atlanta
CCNE Accredited
Georgia College and State University — Milledgeville
School of Health Sciences Professional Nursing Program
NLNAC Accredited
Georgia Highlands College — Rome
Department of Nursing
NLNAC Accredited
Georgia Perimeter College — Clarkston
Department of Nursing
NLNAC Accredited
Georgia Southern University — Statesboro
School of Nursing
CCNE Accredited
Georgia Southwestern State University — Americus
School of Nursing
NLNAC Accredited
Georgia State University — Atlanta
Byrdine F. Lewis School of Nursing
CCNE Accredited
Gordon College — Barnesville
Division of Nursing and Health Sciences
NLNAC Accredited
Kennesaw State University — Kennesaw
Department of Primary Care Nursing
CCNE Accredited
LaGrange College — LaGrange
Division of Nursing
NLNAC Accredited
Macon State College — Macon
Department of Nursing
NLNAC Accredited
Medical College of Georgia
School of Nursing
CCNE Accredited
Mercer University — Atlanta
CCNE Accredited
Middle Georgia College — Cochran
Department of Nursing
NLNAC Accredited
Middle Georgia Technical College — Warner Robins
North Georgia College and State University — Dahlonega
Department of Nursing
NLNAC Accredited
Northwestern Technical College — Rock Springs
Piedmont College — Demorest
R.H. Daniel School of Nursing
NLNAC Accredited
Savannah Technical College — Savannah
NLNAC Accredited
South Georgia College — Douglas
Waycross College Cooperative Nursing Program
NLNAC Accredited
Southwest Georgia Technical College — Thomasville
NLNAC Accredited
Thomas University — Thomasville
Department of Nursing
NLNAC Accredited
University of Phoenix — Atlanta
CCNE Accredited
University of West Georgia — Carrollton
Department of Nursing
CCNE Accredited
Valdosta State University — Valdosta
College of Nursing
CCNE Accredited
Get Your Free Information on Nursing & Healthcare Programs
Find Your Healthcare Degree Fast