Find a Nursing School Near You
Campus and Online Programs in Massachusetts
The nursing shortage is and will be for a long time to come the biggest issue of the day in healthcare, in Massachusetts as well as across the nation. However, Massachusetts currently is attempting to address its shortage issues with legislation that makes nurse-patient ratios an industry standard.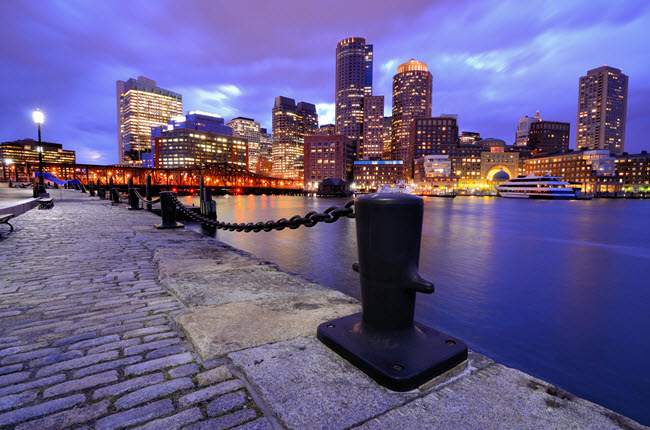 Critical Job Vacancies for Licensed Nurses
Professional nurses comprise Massachusetts' second most critical job vacancy statistic. At the end of 2007 there were close to 3700 vacant RN jobs and over 700 LPN vacancies in the state.(1) This means that for new AND experienced nurses the job market is extremely viable.
Search the list below for campus-based nursing schools in the state. We've also included a brief list of those that also offer some type of online nursing curriculum for nurses and students that require ultimate convenience, but don't want to sacrifice program quality.
Types of Schools and Nursing Programs Available
Technical and vocational schools typically are the best place to find practical nurse programs, which can fast-track you to an LPN license and into a secure job in months. Check out the selection of community colleges for all the 2-year Associate degree tracks. This avenue continues to be the number one route to a nursing career for most individuals. The benefit is that the industry has made it easier — via "educational mobility"-to earn your BSN once you have the Associates degree.
Professional RNs: explore the 4-year colleges, universities and online nursing programs for general MSN degrees, nursing specialization certificates, advanced practice specialties like anesthesia, practitioner and educator, even pursue a rare nurse PhD. The biggest push is to retain mid-career nurses, the largest population in nursing right now and the biggest risk to job abandonment.
Massachusetts Nursing Jobs and Salaries
Since hospitals continue to be the largest employer of nurses and the shortage is so critical you can pretty much take your pick of the over 80 hospitals in Massachusetts.(2) Larger clusters are located in metro areas like Boston and Worcester where salaries are likely a bit higher, as well.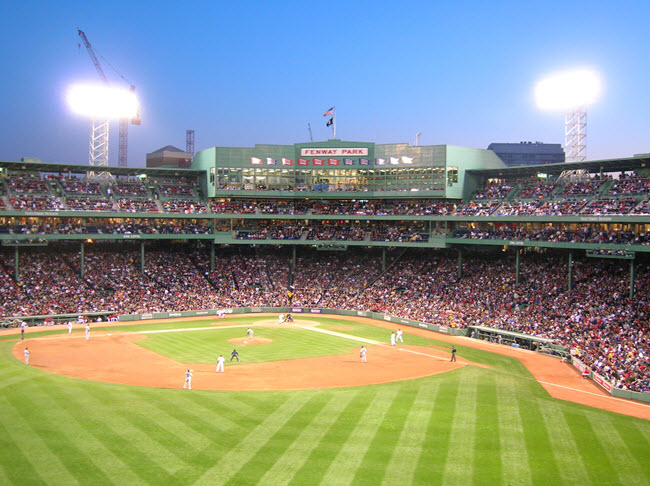 Staff RNs working in Boston earn an average salary between $62,000 and $75,000,(3) considerably higher than RNs working in many other areas of the state. In comparison, Worcester RNs bring home about $4,000 less than their Boston peers. Keep in mind that salary can be pushed up and down depending on your education level, experience, specialization, facility and location.
In Hard Times How RNs Boost Their Income
Tips for boosting your income while you work as a nurse in Massachusetts include earning an advanced practice degree, taking a travel assignment with completion bonuses packaged in, working on a per diem basis, and signing up for overtime, holiday and extra work shifts. If you're a new nurse you can shop for jobs that are bundled with sign-on bonuses.
For more information on nursing issues and licensure in Massachusetts, visit the state board of nursing.
Massachusetts Nursing Schools Offering Online Degree Options
University of Massachusetts
CCNE Accredited
University of Phoenix
CCNE Accredited
Search our big list of online nursing schools for many more distance education opportunities for new and professional nurses.
Campus-based Nursing Schools in Massachusetts
Boston College — Chestnut Hill
William F. Connell School of Nursing
CCNE Accredited
American International College — Springfield
Division of Nursing
NLNAC Accredited
Anna Maria College — Paxton
Department of Nursing
NLNAC Accredited
Assabet Valley Regional Technical School — Marlboro
NLNAC Accredited
Atlantic Union College — South Lancaster
Department of Nursing
NLNAC Accredited
Becker College — Worcester
Department of Nursing
NLNAC Accredited
Berkshire Community College — Pittsfield
Department of Nursing
NLNAC Accredited
Community College — Fall River
Division of Health Sciences
NLNAC Accredited Bristol
Brockton Hospital School of Nursing — Brockton
NLNAC Accredited
Bunker Hill Community College — Boston
Nursing Education Department
NLNAC Accredited
Cape Cod Community College — West Barnstable
Department of Health Sciences
NLNAC Accredited
Curry College — Milton
CCNE Accredited
Elms College — Chicopee
CCNE Accredited
Emmanuel College — Boston
Department of Nursing
CCNE Accredited
Endicott College — Beverly
Department of Nursing
NLNAC Accredited
Fitchburg State College — Fitchburg
CCNE Accredited
Framingham State College — Framingham
Department of Nursing
NLNAC Accredited
Greenfield Community College — Greenfield
Health Occupations
NLNAC Accredited
Holyoke Community College — Holyoke
Nursing/Health Education and Technology
NLNAC Accredited
Laboure College — Boston
Division of Nursing
NLNAC Accredited
Lawrence Memorial/Regis College — Medford
Nursing and Radiography
NLNAC Accredited
Massachusetts Bay Community College — Wellesley Hills
NLNAC Accredited
Massachusetts College of Pharmacy and Health Sciences — Boston
CCNE Accredited
Massasoit Community College — Brockton
Nursing Education Department
NLNAC Accredited
MGH Institute of Health Professions — Boston
Graduate Program in Nursing
NLNAC Accredited
Middlesex Community College — Lowell
Nursing Department
NLNAC Accredited
Mount Wachusett Community College — Gardner
Nursing Department, Allied Health and Human Services
NLNAC Accredited
North Shore Community College — Danvers
Nurse Education
NLNAC Accredited
Northeastern University — Boston
CCNE Accredited
Northern Essex Community College — Lawrence
NLNAC Accredited
Quincy College — Quincy
School of Allied Health
NLNAC Accredited
Quinsigamond Community College — Worcester
Nurse Education Program
NLNAC Accredited
Regis College — Weston
Division of Nursing
NLNAC Accredited
Roxbury Community College — Roxbury Crossing
Division of Nursing and Allied Health
NLNAC Accredited
Salem State College — Salem
School of Nursing
CCNE, NLNAC Accredited
Simmons College — Boston
Nursing Programs
CCNE Accredited
University of Massachusetts — Amherst
School of Nursing
CCNE Accredited
University of Massachusetts — Boston
College of Nursing
CCNE Accredited
University of Massachusetts — Dartmouth
College of Nursing
NLNAC Accredited
University of Massachusetts — Lowell
Department of Nursing
CCNE Accredited
University of Massachusetts — Worcester
Graduate School of Nursing
CCNE Accredited
Worcester State College — Worcester
Department of Nursing
NLNAC Accredited
1 Commonwealth Corporation, Critical Vacancy Occupations
2 American Hospital Directory
3 Salary.com
Get Your Free Information on Nursing & Healthcare Programs
Find Your Healthcare Degree Fast