How to Get a Nursing Degree in Michigan
Find a Good School and Get Your LPN or RN License
Michigan's current nursing crisis reflects similar trends across the nation. Some of the most critical job vacancies are those for RNs and LPNs. Nursing is one of the most in-demand fields in healthcare and it's an extremely flexible career that defies economic adversity. And whether you know it or not, nursing is also one of the careers with the most lateral and upward mobility.
A few dozen campus-based nursing schools are located throughout Michigan and feature programs for both new nurses and for experienced nurses looking for engaging career boosts.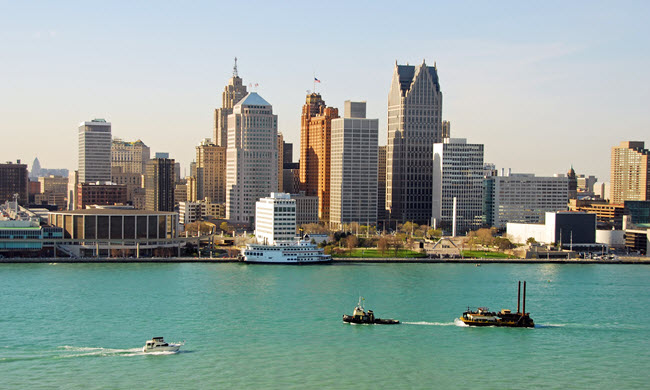 Types of Educational Opportunities for Nurses in Michigan
Focus your attention on technical and vocational schools if you're interested in a practical nurse program and a fast-track to licensed nursing. Community colleges specialize in the nursing Associates degree, a 2-year practical program designed to give you all the skills you need to manage a patient and earn your RN license. Truth is the largest population of professional RNs enters the career with their Associates degree and many go on later to earn their BSN.
If you're a professional nurse and looking for an advanced degree or program then explore the four-year colleges and universities. In-demand degrees for experienced and mid-career nurses include nursing education, leadership and administration and practitioner.
Nursing Jobs and Salaries Across the State
By far the biggest employers of nurses are hospitals and Michigan has 115 of them.(1) You'll find clusters of them in metro areas like Detroit and Grand Rapids, but the distribution across the state is fairly even. However, don't discount good nursing jobs in other facilities, including nursing homes, home health, outpatient clinics, doctors — offices, state facilities, school systems, and business and industry.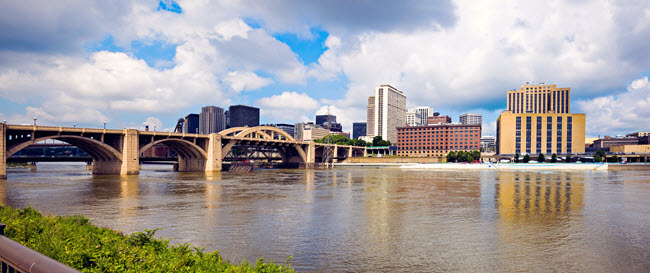 Staff RNs in Detroit earn an average annual salary between $59,000 and $72,000 and in Grand Rapids area $56,000 to $69,000.(2) Factors that push salary up or down include level of education, years of experience, type of facility, location, and area of specialization.
If you're serious about squeezing financial juice from a nursing job in Michigan then consider taking a travel nurse job somewhere in-state and make sure it includes a completion bonus, or work on a per diem basis for awhile, pursue an advanced practice specialty such as anesthesia or a practitioner program, and get yourself on the list for overtime, holiday and extra shifts.
For more information on state nursing requirements, including licensure, visit the Michigan Board of Nursing.
Michigan Nursing Schools Offering Some Online Options
University of Michigan — Flint
School of Health Professions and Studies
CCNE Accredited
University of Phoenix — West Michigan
CCNE Accredited
Search our big list of online nursing schools for many more distance degrees and professional programs that allow you to work and study according to your hectic schedule.
Campus-based Nursing Schools in Michigan
Andrews University — Berrien Springs
Department of Nursing
NLNAC Accredited
Anna Maria College — Berrien Springs
Department of Nursing
Baker College — Flint
Health Sciences Programs
Bay de Noc Community College — Escanaba
Calvin College — Grand Rapids
Nursing Department
CCNE Accredited
Davenport University — Grand Rapids
NLNAC Accredited
Delta College — University Center
NLNAC Accredited
Detroit Public Schools
WIA School of Practical Nursing
NLNAC Accredited
Eastern Michigan University — Ypsilanti
Department of Nursing Education
CCNE Accredited
Everest Institute — Grand Rapids
Ferris State University — Big Rapids
Department of Nursing
NLNAC Accredited
Finlandia University — Hancock
College of Professional Studies
CCNE Accredited
Glen Oaks Community College — Centreville
Grand Rapids Community College — Grand Rapids
School of Workforce Development
NLNAC Accredited
Grand Valley State University — Grand Rapids
Kirkhof School of Nursing
CCNE Accredited
Henry Ford Community College — Dearborn
Division of Nursing
NLNAC Accredited
Hope College — Holland
Hope College Department of Nursing
CCNE Accredited
Jackson Community College — Jackson
School of Nursing
Kirtland Community College — Roscommon
Lake Michigan College — Benton Harbor
NLNAC Accredited
Lake Superior State University — Sault Sainte Marie
Department Nursing
NLNAC Accredited
Lansing Community College — Lansing
Career Ladder Nursing Program
NLNAC Accredited
Macomb Community College — Clinton Township
Nursing Department
NLNAC Accredited
Madonna University — Livonia
College of Nursing and Health
CCNE Accredited
Michigan State University — East Lansing
College of Nursing
CCNE Accredited
Monroe County Community College — Monroe
Health Science Division
NLNAC Accredited
Mott Community College — Flint
Division Health Sciences
NLNAC Accredited
Muskegon Community College — Muskegon
NLNAC Accredited
Northern Michigan University — Marquette
School of Nursing
CCNE Accredited
Oakland Community College — Highland Lakes
NLNAC Accredited
Oakland University — Rochester
School of Nursing
CCNE Accredited
Saginaw Valley State University
Crystal M. Lange College of Nursing and Health Sciences
CCNE Accredited
Spring Arbor University — Spring Arbor
CCNE Accredited
University of Detroit Mercy — Detroit
McAuley School of Nursing
CCNE Accredited
University of Michigan — Ann Arbor
School of Nursing
CCNE Accredited
University of Michigan — Flint
School of Health Professions and Studies
CCNE Accredited
University of Phoenix — West Michigan
CCNE Accredited
Washtenaw Community College — Ann Arbor
Nursing and Health Science
NLNAC Accredited
Wayne County Community College — Detroit
Wayne State University — Detroit
College of Nursing
CCNE Accredited
Western Michigan University — Kalamazoo
Bronson School of Nursing
CCNE Accredited
1 American Hospital Directory
2 Salary.com
Get Your Free Information on Nursing & Healthcare Programs
Find Your Healthcare Degree Fast