When You Earn Your Nursing Degree in North Dakota
You Set Yourself Up for Success
What's so great about going to nursing school in North Dakota, it's the boondocks? Sometimes the boondocks offer hidden opportunity.
The entire country, including rural and urban areas, currently is squeezed with nursing needs. Hot button issues like nurse retention, education for new nurses, staffing levels, nurse-patient ratios, and salary compensation are at the forefront of the healthcare industry. North Dakota is no different. Here's the thing, when you find fertile ground you have opportunity everywhere you look. BUT, let's explore what the better nursing opps are in this state.
Nursing Degree Primer
First, you have well over a dozen campus-based nursing schools to choose from located across North Dakota. And if those don't fit the bill you have dozens more that deliver relevant and accredited degrees in an online format. Study online and you don't even have to leave home. You can manage your family, your job schedule and your hectic social life while you're carving away at a nursing degree.
But for the schools located in your own backyard you'll find an impressive variety of degrees and programs. For entry-level nurses, check out practical nurse and diploma programs commonly offered at the technical and vocational colleges in the state. A practical nurse program puts you in a job in months and preps you for the LPN license.
Community colleges specialize in the 2-year Associates degree. This is the number one most popular track to a solid RN job. AND you can add on the rest of your BSN anytime you want-there are plenty of those "bridge" degrees offered in online programs specifically for working nurses.
Advanced Practice: Demand is Great for Pro RNs
Experienced RNs: get information on the advanced degrees that will boost your career into new earning territory. North Dakota, thanks to its relative rural-ness, is in dire need of nurse practitioners, nurse midwives and nurse anesthetists. Jobs within these advanced practice specialties typically require earning an MSN, which prepares you for engaging practice and gives you a level of independence uncommon for most RNs.
Many job opps are located in more remote areas, where physicians would be costly, as the shale oil boom in the state has also created a boom in demand for healthcare services.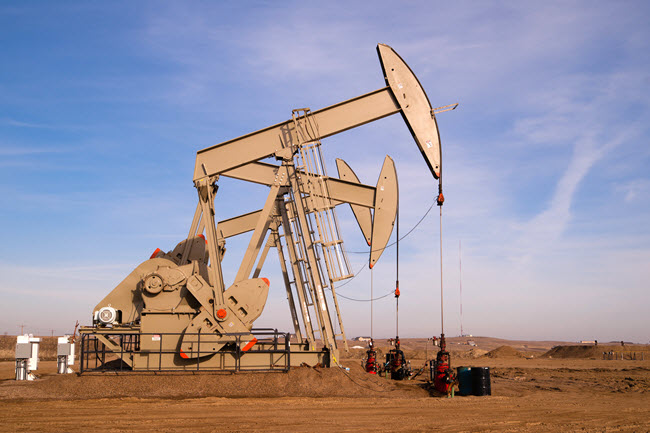 Hospital Jobs in North Dakota
Because hospitals remain the largest employers for licensed nurses you should note that North Dakota has 17 hospitals. However, most of these have less than 100 beds. The larger facilities — 200+ beds — are located in Bismarck, Fargo, Grand Forks, and Minot.*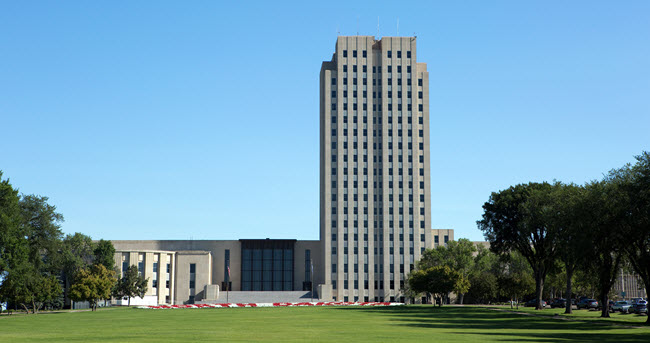 For real nursing adventure and a much bigger salary, consider taking a travel nursing assignment in a critical need area in North Dakota. Make sure it comes with a completion bonus attached and you can instantly add a few thousand bucks onto the tail end of your contract.
For information on nursing licensure in the state visit the North Dakota Board of Nursing.
North Dakota Nursing Schools Offering Some Online Degree Options
University of Mary — Bismarck
Division of Nursing
CCNE Accredited
Search our big list of online nursing schools for many more distance education opportunities.
Campus-based Nursing Schools in North Dakota
Dickinson State University — Dickinson
Department of Nursing
NLNAC Accredited
Jamestown College — Jamestown
Department of Nursing
NLNAC Accredited
Lake Region State College — Devils Lake
Dakota Nursing Program
NLNAC Accredited
Medcenter One College of Nursing — Bismarck
CCNE Accredited
Minot State University — Minot
College of Nursing
NLNAC Accredited
North Dakota State College of Science — Wahpeton
NLNAC Accredited
North Dakota State University — Fargo
CCNE Accredited
United Tribes Technical College — Bismarck
NLNAC Accredited
University of Mary — Bismarck
Division of Nursing
CCNE Accredited
University of North Dakota — Grand Forks
College of Nursing
CCNE Accredited
Get Your Free Information on Nursing & Healthcare Programs
Find Your Healthcare Degree Fast