Educational Programs for RNs and LPNs in Tennessee
Consider All Your Options in Schools and Jobs
The nationwide nursing crisis has not left Tennessee healthcare unscathed. On the contrary, you're in luck if nursing is your intended career. RNs and LPNs are in extreme demand in every area of healthcare, in direct patient care AND in non-patient care areas, which you may overlook.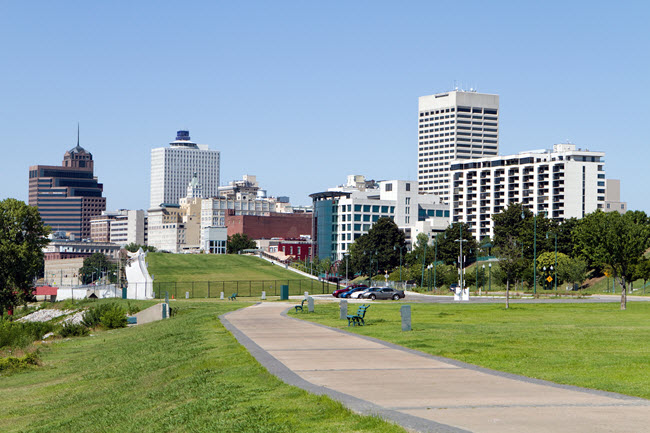 Tips to Find the Nursing Degrees that Fit Your Goals
Faced with an A-Z list of Tennessee nursing schools, how do you know where to start to narrow down your search?
Establish an education and career goal: do you want to earn your LPN license or your RN?
If you're on track to an LPN job then narrow your search for schools to technical and vocational. They offer practical nurse programs that prep you for the licensure and for very basic patient care jobs.
If you have your heart set on being an RN-and most prospective nursing students do-then decide which level of education you're willing to tackle up front: your 2-year Associates in nursing degree or the 4-year BSN. Community colleges in the state specialize in the Associates. Four-year colleges and universities offer the BSN and related formats.
Professional nurses: if you are shopping for educational opportunities designed to kick-start your career from a zombie state then stick to the 4-year colleges and universities. These institutions all offer the BSN, MSN, post-grad specialties, advanced practice nursing degrees and PhDs for nurses. If you are really backed into a corner with work and family schedules then seriously consider an online degree. Most are accredited and quite a few even offered by some of the same brick and mortar schools you see on the list.
Job Finding for TN Nurses
When you think RN job you most likely think "hospital." And you have 122 to choose from in Tennessee.* Hospitals remain the number one employers for RNs in the country. BUT they are not the only jobs available or needing nurses, not by a long-shot. Larger hospitals are clustered in metro areas and secondary cities, but in a state like Tennessee where there are big swaths of rural territory, hospitals are much smaller and limited in number. Here is where you'll find direct patient care jobs in long term and assisted care facilities, corrections, public schools and large businesses, outpatient medical clinics and doctors' offices. Don't miss out on some very well-paying non-patient care nursing jobs: insurance agencies, legal nurses, case managers and nurses in pharmaceutical sales.
Experienced nurses that earn an advanced practice nursing degree have very attractive opportunities in more remote locales. Nurse practitioners, nurse anesthetists and nurse midwives jobs are among some of the more challenging, well-paying, rewarding, and engaging. These nursing jobs are very well-suited to mid-career RNs at risk for burn-out or vacating jobs.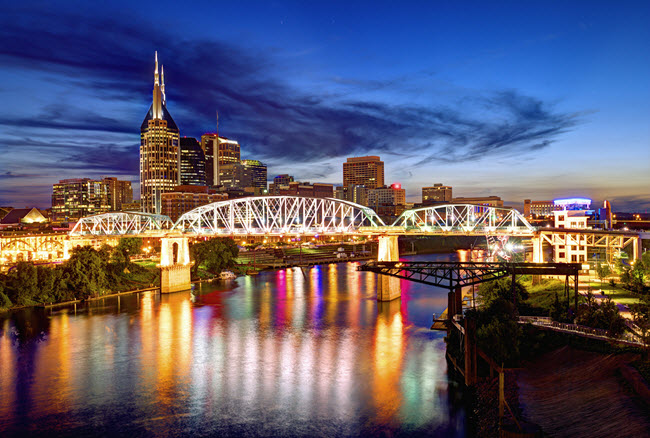 For information on state licensure requirements, visit the Tennessee Board of Nursing.
Tennessee Nursing Schools Offering Some Online Degree Options
East Tennessee State University — Johnson City
College of Nursing
CCNE Accredited
Middle Tennessee State University — Murfreesboro
School of Nursing
CCNE, NLNAC Accredited
Tennessee Board of Regents
Online Degree Program
NLNAC Accredited
Tennessee Technological University — Cookeville
School of Nursing
CCNE Accredited
University of Phoenix
CCNE Accredited
University of Tennessee Health Science Center — Memphis
CCNE Accredited
Vanderbilt University
School of Nursing
NLNAC Accredited
Search our big list of online nursing schools for many more distance education opportunities.
Campus-based Nursing Schools Located in Tennessee
Aquinas College — Nashville
Nursing Unit
NLNAC Accredited
Austin Peay State University — Clarksville
NLNAC Accredited
Baptist College of Health Sciences — Memphis
CCNE Accredited
Belmont University — Nashville
School of Nursing
CCNE Accredited
Carson Newman College — Jefferson City
CCNE Accredited
Chattanooga State Technical Community College — Chattanooga
Nursing Program
NLNAC Accredited
Cleveland State Community College — Cleveland
Department of Nursing
NLNAC Accredited
Columbia State Community College — Columbia
Department of Nursing
NLNAC Accredited
Cumberland University — Lebanon
Jeanette Rudy School of Nursing
NLNAC Accredited
Dyersburg State Community College — Dyersburg
Division of Nursing and Allied Health
NLNAC Accredited
East Tennessee State University — Johnson City
College of Nursing
CCNE Accredited
Jackson State Community College — Jackson
Department of Nursing
NLNAC Accredited
King College — Bristol
CCNE Accredited
Lincoln Memorial University — Harrogate
NLNAC Accredited
Martin Methodist College — Pulaski
CCNE Accredited
Middle Tennessee School of Anesthesia — Madison
COA Accredited
Middle Tennessee State University — Murfreesboro
School of Nursing
CCNE, NLNAC Accredited
Milligan College — Milligan
CCNE Accredited
Motlow State Community College — Lynchburg
Nursing Education and Allied Health
NLNAC Accredited
Roane State Community College — Harriman
Nursing Division
NLNAC Accredited
South College — Knoxville
Department of Nursing
NLNAC Accredited
Southern Adventist University — Collegedale
School of Nursing
NLNAC Accredited
Southwest Tennessee Community College — Memphis
Department of Nursing
NLNAC Accredited
Tennessee State University — Nashville
School of Nursing
NLNAC Accredited
Tennessee Technological University — Cookeville
School of Nursing
CCNE Accredited
Tennessee Wesleyan College - Knoxville
CCNE Accredited
Trevecca Nazarene University — Nashville
CCNE Accredited
Union University — Jackson
CCNE Accredited
University of Memphis — Memphis
Loewenberg School of Nursing
CCNE, NLNAC Accredited
University of Tennessee — Chattanooga
CCNE Accredited
University of Tennessee — Knoxville
CCNE Accredited
University of Tennessee — Martin
Department of Nursing
NLNAC Accredited
University of Tennessee Health Science Center — Memphis
CCNE Accredited
Vanderbilt University — Nashville
School of Nursing
NLNAC Accredited
Walters State Community College — Morristown
Department of Nursing
NLNAC Accredited
Get Your Free Information on Nursing & Healthcare Programs
Find Your Healthcare Degree Fast