Mississippi's Nursing Schools
Find a Diploma or Degree Program that Puts You in a Job
Over the last decade Mississippi healthcare has witnessed a number of statewide trends in nursing: loss in nurse educators and a decline in the number of students entering the field. What this means is that the field is ripe for new and enthusiastic talent. Nursing is immune to economic ups and downs — ultimate job security. However, you are best prepared when you plan a short-term and long-term career strategy.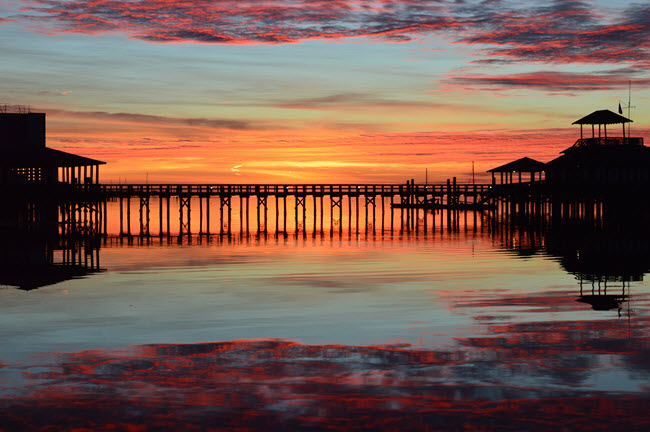 LPN and RN Programs in the State
You'll find a couple dozen nursing schools across the state, and all types of degrees and diploma programs. Most new nurses and career changers continue to enter the field via a 2-year community college Associates degree. This gives you all the skills you need to pass your RN exam and to care for patients in a variety of care environments.
Armed with an Associates degree you have the unique opportunity to parlay that into the BSN anytime you want. In this way nursing education has become transparent and mobile. It's very important in a field so torn apart by shortages and burn-out that career growth be a convenience and a priority.
Degrees for Professional RNs
If you're a professional nurse there are many excellent degrees and programs designed to engage you as well as give you career leverage. Some of the most critical need advanced degrees in Mississippi exist in nursing education, nursing administration, and case management. Nursing education is known for lackluster salaries, which is why many educators split their teaching with clinical work — to maintain a solid income. Look for grants and scholarships that reward you for going into nursing education.
Tips for Making the Most of Your Nursing Salary
Boost your income in a few ways: take a travel assignment within the state and make sure it is packaged with a completion bonus, work on a per diem basis, make sure you are available for weekend, holiday and overtime shifts. Advanced practice nursing degrees like anesthesia and nurse practitioner, and MSNs in legal nursing, all offer big salary bumps as well as increased job autonomy. You can also look for hospitals that offer sign-on bonuses and performance bonuses.
Jobs and Salaries in Mississippi
In Mississippi 73 hospitals (1) employ the largest majority of RNs and LPNs while outpatient clinics, long term care, state-run facilities, schools and businesses, and nursing homes all employ the rest of the pie. You'll find that salaries in metro areas are higher than those in rural communities. For example the average salary range for a staff RN in Jackson is $49,000 to $60,000.(2) Besides location other factors that will force these figures up or down include your level of education, experience in the field, specialization, and type of facility.
For more information on nursing licensure and state-specific job requirements, visit the Mississippi Board of Nursing.
Search our big list of online nursing schools for many more flexible distance education opportunities for new and professional nurses.
Campus-based Nursing Schools in Mississippi
Alcorn State University — Natchez
School of Nursing
NLNAC Accredited
Copiah-Lincoln Community College — Wesson
NLNAC Accredited
Delta State University — Cleveland
School of Nursing
CCNE Accredited
East Central Community College — Decatur
NLNAC Accredited
Hinds Community College — Jackson
NLNAC Accredited
Itawamba Community College — Fulton
Division of Nursing
NLNAC Accredited
Jones County Junior College — Ellisville
NLNAC Accredited
Meridian Community College — Meridian
School of Nursing
NLNAC Accredited
Mississippi College — Clinton
School of Nursing
CCNE Accredited
Mississippi Delta Community College — Moorhead
School of Nursing
NLNAC Accredited
Mississippi Gulf Coast Community College
NLNAC Accredited
Mississippi University For Women — Columbus
Division of Nursing
CCNE, NLNAC Accredited
Northeast Mississippi Community College — Booneville
Division of Nursing
NLNAC Accredited
Northwest Mississippi Community College — Senatobia
School of Nursing
NLNAC Accredited
Pearl River Community College — Poplarville
NLNAC Accredited
Southwest Mississippi Community College — Summit
School of Nursing
NLNAC Accredited
University of Mississippi Medical Center — Jackson
School of Nursing
CCNE Accredited
University of Southern Mississippi — Hattiesburg
School of Nursing
CCNE Accredited
NLNAC Accredited William Carey College — Hattiesburg
School of Nursing
CCNE Accredited
1 American Hospital Directory
2 Salary.com
Get Your Free Information on Nursing & Healthcare Programs
Find Your Healthcare Degree Fast