Quickly Find Oklahoma Nursing Schools
Identify the Right Programs for Your Career Goals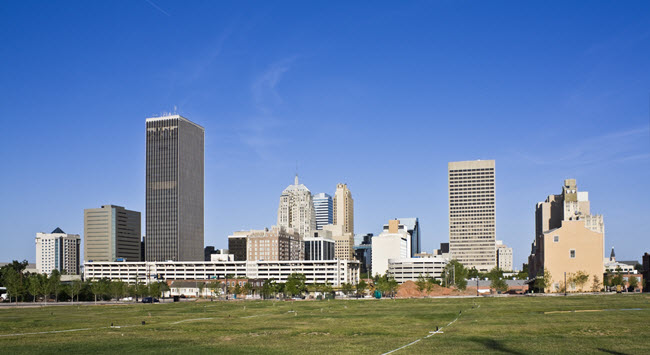 Nursing is all about career and very good patient care. AND it's one of the most in-demand, stable, secure and quickly modified careers. We've all heard about the grand nursing shortage, and in Oklahoma the news is no different. But check out the list below-a few dozen college and university campuses right in your own backyard that deliver almost any kind of nursing degree or professional program you could need to get ahead.
Given this list, how do you go about narrowing down the search for the right program?
Tips for Pinpointing the Oklahoma Schools that Fit YOUR Needs
First decide which license you'd like to pursue — you have two: the LPN and the RN. The RN license is by far the industry standard and it will give you infinite job mobility and security, as well as a bigger salary.
Salary and Job Low-down for Oklahoma RNs
You'll find 100 hospitals located throughout the state (3) and they remain primary employers of licensed RNs, in particular. However, don't discount the other patient care facilities-nursing homes, home health, rural medical centers, doctors' offices, and outpatient clinics; and nursing specialties that fall well outside a care environment-legal nurses, forensic nurses and informatics nurses.
Maximize your salary: Of course the better salaries are clustered in the metro areas, such as Tulsa and Oklahoma City. You'll find large clusters of hospital jobs as well. However, here are a couple of ways to squeeze more juice from your nursing salary if you work in Oklahoma:
Experienced RNs: aggressively set disciplined career goals and go after the advanced practice specialties like nurse practitioner, nurse anesthetist, clinical nurse specialist, and nurse midwife. These pay more, they engage you on a whole new level and they give you infinitely more job autonomy. Also popular-post-grad specialties in case management, informatics, forensics and legal nursing.
Sign on at hospitals offering sign-on bonuses.
Take a travel nursing job in the state. As a resident of the state already this makes the process very streamlined, since you already have a nursing license for OK. Travel agencies advertise "hot jobs," or those that are most immediate and well-paying. Of course they could be out in the middle of nowhere or in very busy and super-stressed out metro hospitals. Choose travel assignments bundled with completion bonuses and you can instantly tack on a few thousand additional dollars once you've done your job.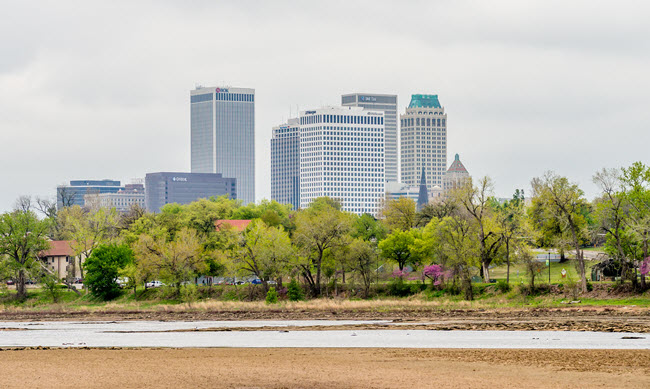 For information on state licensure requirements visit the Oklahoma Board of Nursing.
Oklahoma Nursing Schools Offering Some Online Options
University of Oklahoma
NLNAC Accredited
University of Phoenix — Oklahoma City
CCNE Accredited
Search our big list of online nursing schools for many more distance education opportunities.
Campus-based Nursing School in Oklahoma
Autry Technology Center — Enid
Practical Nursing Center
NLNAC Accredited
Bacone College — Muskogee
Billie R. Tower Nursing Program
NLNAC Accredited
Caddo-Kiowa Technology Center — Fort Cobb
Practical Nursing Program
NLNAC Accredited
Canadian Valley Technology Center — El Reno
School of Nursing
NLNAC Accredited
Carl Albert State College — Poteau
Division of Health Studies
NLNAC Accredited
Central Technology Center — Drumright
NLNAC Accredited
Chisholm Trail Technology Center — Omega
Practical Nursing
NLNAC Accredited
Connors State College — Warner
Department of Nursing
NLNAC Accredited
East Central University Department of Nursing — Ada
Department of Nursing
NLNAC Accredited
Eastern Oklahoma State College — Wilburton
Nursing Applied Arts Division
NLNAC Accredited
Francis Tuttle Technology Center — Oklahoma City
Practical Nursing Program
NLNAC Accredited
Great Plains Technology Center — Lawton
Practical Nursing Department
NLNAC Accredited
Indian Capital Technology Center — Sallisaw
Practical Nursing
NLNAC Accredited
Langston University — Langston
School of Nursing
NLNAC Accredited
Meridian Technology Center — Stillwater
Practical Nursing
NLNAC Accredited
Metro Technology Center — Oklahoma City
Practical Nursing
NLNAC Accredited
Mid-America Technology Center — Wayne
Practical Nursing Program
NLNAC Accredited
Mid-Del Lewis Eubanks Technology Center — Midwest City
Practical Nursing
NLNAC Accredited
Moore Norman Technology Center — Norman
NLNAC Accredited
Murray State College — Tishomingo
School of Nursing
NLNAC Accredited
Northeast Technology Center — Pryor
NLNAC Accredited
Northeastern Oklahoma A&M College — Miami
Department of Nursing
NLNAC Accredited
Northeastern State University — Tahlequah
Nursing Program
NLNAC Accredited
Northern Oklahoma College — Tonkawa
Division of Nursing
NLNAC Accredited
Northwestern Oklahoma State University — Alva
Division of Nursing
NLNAC Accredited
Oklahoma Baptist University — Shawnee
School of Nursing
NLNAC Accredited
Oklahoma Christian University — Edmond
CCNE Accredited
Oklahoma City Community College — Oklahoma City
School of Nursing
NLNAC Accredited
Oklahoma City University — Oklahoma City
Kramer School of Nursing
NLNAC Accredited
Oklahoma State University — Oklahoma City
Health Services Division
NLNAC Accredited
Oklahoma State University — Okmulgee
Department of Nursing
NLNAC Accredited
Oklahoma Wesleyan University — Bartlesville
CCNE Accredited
Oral Roberts University — Tulsa
CCNE Accredited
Red River Technology Center — Duncan
Division of Practical Nursing
NLNAC Accredited
Redlands Community College — El Reno
Nursing Allied Health
NLNAC Accredited
Rogers State University — Claremore
NLNAC Accredited
Rose State College — Midwest City
NLNAC Accredited
Seminole State College — Seminole
NLNAC Accredited
Southern Nazarene University — Bethany
CCNE Accredited
Southern Oklahoma Technology Center — Ardmore
Practical Nursing Program
NLNAC Accredited
Southwestern Oklahoma State University — Weatherford
School of Nursing
NLNAC Accredited
Tri County Technology Center — Bartlesville
Division of Practical Nursing
NLNAC Accredited
Tulsa Community College — Tulsa
Nursing Division
NLNAC Accredited
Tulsa Technology Center — Tulsa
School of Practical Nursing
NLNAC Accredited
University of Central Oklahoma — Edmond
Department of Nursing
NLNAC Accredited
University of Oklahoma Health Sciences Center — Oklahoma City
College of Nursing
NLNAC Accredited
University of Phoenix — Oklahoma City
CCNE Accredited
University of Tulsa — Tulsa
School of Nursing
NLNAC Accredited
Western Oklahoma State College — Altus
Department of Nursing
NLNAC Accredited
Western Technology Center — Burns Flat
Practical Nursing
NLNAC Accredited
1 Salary.com
2 Salary.com
3 American Hospital Directory
Get Your Free Information on Nursing & Healthcare Programs
Find Your Healthcare Degree Fast