Texas: Amazing Education and Job Opportunities for RNs
Dozens of Nursing Schools to Choose From
Texas is one of the largest states in land mass and it also eats up its share of healthcare resources, including nurses. You've hit the mother lode if you're pursuing a nurse's education in Texas. It's easy: narrow down the list of nursing schools to those that offer what you need to get your nursing career kick-started, and then find a job. And guess what? Texas has the largest number of hospitals in the country-366 of them-that represent well over 55,600 patient beds.(1)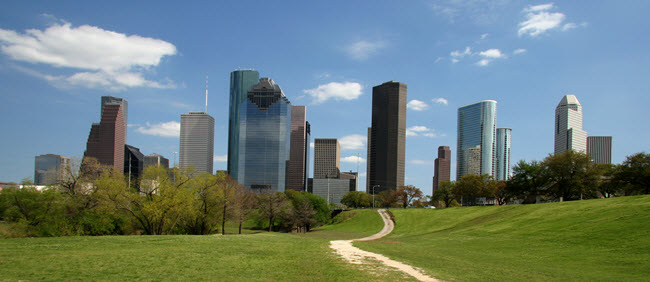 In a nutshell the nursing shortage is growing, in Texas and across the nation. Nursing is the number one most in-demand occupation in the U.S., jobs are super secure and the salary will absolutely keep food on the table and bills paid despite otherwise scary economic yo-yoing.
Tips for searching Texas nursing schools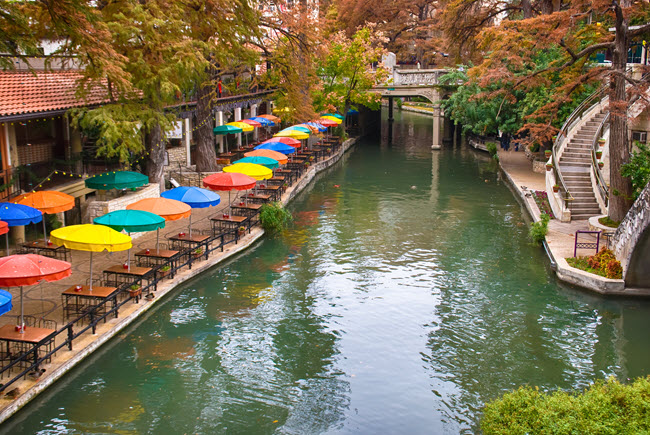 Technical and vocational schools deliver practical nursing programs, you can have your LPN license in months.
Community colleges specialize in the 2-year Associates degrees. These are by far the most popular track to an RN license and solid, scalable nursing career.
Four-year colleges and universities offer BSN, MSN, graduate certificates, and nursing PhD degrees. They also offer a dizzying array of advanced specialties such as nursing anesthesia, nurse practitioner and nurse midwifery.
Crank Up the Salary Heat in Texas Nursing Jobs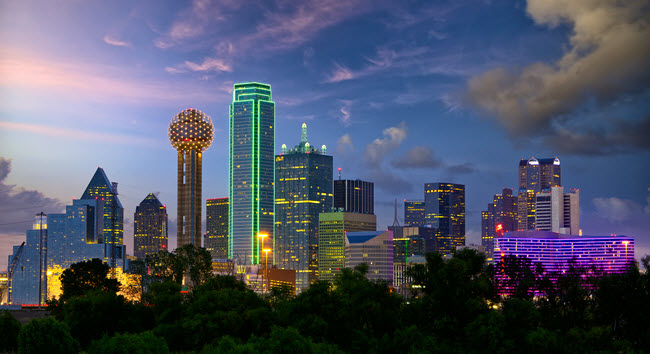 The average salary range for a staff RN in Dallas is between $55,700 and $67,000.(2) Figure on a few thousand less in smaller cities across the state. How would you like to put a little heat into your earning abilities? Try these tips and squeeze a better nurse's salary out of healthcare's deep pockets:
Take a travel nursing assignment in Texas. It doesn't matter if you're a resident of the state. Sign on with a travel company that works with clients in Texas and find out where the "hot jobs" are located. Choose one with a completion bonus packaged into it and you can leave your assignment with a cool few thousand in the end.
Take a permanent job at a hospital that offers a sign-on bonus or other types of performance-based bonuses.
Sign up for extra shifts, holidays, overtime and short notice shifts. Work as a per diem RN.

For information on state licensure requirements visit the Texas Board of Nursing.
Texas Nursing Schools Offering Some Online Degree Options
Texas Christian University — Fort Worth
Harris College of Nursing
CCNE Accredited
Texas Tech University — Lubbock
Health Sciences Center
CCNE Accredited
Texas Woman's University
NLNAC Accredited
University of Phoenix
CCNE Accredited
Search our big list of online nursing schools for many more distance education opportunities.
Campus-based Nursing Schools in Texas
Abilene Christian University — Abilene
Patty Hanks Shelton School of Nursing
CCNE Accredited
Alvin Community College — Alvin
NLNAC Accredited
Amarillo College — Amarillo
Nursing Division
NLNAC Accredited
Angelo State University — San Angelo
Department of Nursing
NLNAC Accredited
Austin Community College — Austin
Associated Degree Program
NLNAC Accredited
Baptist Health System — San Antonio
Department of Professional Nursing
NLNAC Accredited
Baylor College of Medicine — Houston
Graduate Program in Nurse Anesthesia
COA Accredited
Baylor University — Dallas
Louise Herrington School of Nursing
CCNE Accredited
Blinn College — Bryan
Associate Degree Nursing Program
NLNAC Accredited
Brookhaven College — Farmers Branch
College of Nursing
NLNAC Accredited
Central Texas College — Killeen
Department of Nursing
NLNAC Accredited
Cisco Junior College — Abilene
Vocational Nursing Program
NLNAC Accredited
College of Mainland -Texas City
Department of Nursing
NLNAC Accredited
Collin County Community College — McKinney
Nursing Department
NLNAC Accredited
Covenant Health System — Lubbock
School of Nursing
NLNAC Accredited
Del Mar College — Corpus Christi
Department of Nursing Education
NLNAC Accredited
East Texas Baptist University — Marshall
CCNE Accredited
El Centro College — Dallas
NLNAC Accredited
El Paso Community College — El Paso
Nursing
NLNAC Accredited
Galveston College — Galveston
Health Sciences
NLNAC Accredited
Grayson County College — Denison
Associated Degree Nursing
NLNAC Accredited
Hardin-Simmons University — Abilene
Patty Hanks Shelton School of Nursing
CCNE Accredited
Houston Baptist University — Houston
College of Nursing
NLNAC Accredited
Howard College — Big Spring
Nursing Department
NLNAC Accredited
Kilgore College — Kilgore
Associate Degree Nursing Program
NLNAC Accredited
Lamar University — Beaumont
Department of Nursing
NLNAC Accredited
Laredo Community College — Laredo
Department of Nursing
NLNAC Accredited
Lee College — Baytown
Associate Degree Nursing Program
NLNAC Accredited
Lone Star College
Department of Nursing
NLNAC Accredited
Lubbock Christian University — Lubbock
Department of Nursing
NLNAC Accredited
McLennan Community College — Waco
Nursing Education Department
NLNAC Accredited
McMurry University — Abilene
Patty Hanks Shelton School of Nursing
CCNE Accredited
Midland College — Midland
Health Sciences Division
NLNAC Accredited
Midwestern State University — Wichita Falls
Wilson School of Nursing
CCNE Accredited
Navarro College — Corsicana
Associate Degree Nursing Program
NLNAC Accredited
North Central Texas College — Gainesville
NLNAC Accredited
Odessa College — Odessa
Nursing Department
NLNAC Accredited
Panola College — Carthage
Associate Degree Nursing Program
NLNAC Accredited
Paris Junior College — Paris
Health Occupations
NLNAC Accredited
Patty Hanks Shelton School of Nursing
CCNE Accredited
Prairie View A&M University — Houston
CCNE, NLNAC Accredited
San Antonio College — San Antonio
Nursing Department
NLNAC Accredited
San Jacinto College — Pasadena
Department of Associate Degree Nursing
NLNAC Accredited
San Jacinto College — Houston
Department of Nursing
NLNAC Accredited
South Plains College — Levelland
Department of Nursing
NLNAC Accredited
Southwestern Adventist University — Keene
Department of Nursing
NLNAC Accredited
St. Philip's College — San Antonio
Stephen F. Austin State University — Nacogdoches
School of Nursing
NLNAC Accredited
Tarleton University — Stephenville
CCNE Accredited
Tarrant County College — Fort Worth
Nursing/Health and Technology
NLNAC Accredited
Temple College — Temple
Nursing Division
NLNAC Accredited
Texarkana College — Texarkana
Associate Degree Nursing Program
NLNAC Accredited
Texas A&M International University — Laredo
Canseco School of Nursing
NLNAC Accredited
Texas A&M University — Corpus Christi
School of Nursing
CCNE Accredited
Texas A&M University — Texarkana
CCNE Accredited
Texas Christian University — Fort Worth
Harris College of Nursing
CCNE Accredited
Texas Tech University — Lubbock
Health Sciences Center
CCNE Accredited
Texas Wesleyan University — Fort Worth
Graduate Program of Nurse Anesthesia
COA Accredited
Texas Woman's University — Denton
NLNAC Accredited
Trinity Valley Community College — Kaufman
Health Occupations Division
NLNAC Accredited
Tyler Junior College — Tyler
U.S. Army Graduate Program in Anesthesia Nursing — San Antonio
COA Accredited
University of Mary Hardin-Baylor — Belton
CCNE Accredited
University of Phoenix
CCNE Accredited
University of Texas Medical Branch — Galveston
CCNE Accredited
University of Texas — Tyler
CCNE Accredited
University of Texas — San Antonio
Health Science Center
CCNE Accredited
University of Texas — Arlington
CCNE Accredited
University of Texas — Austin
CCNE Accredited
University of Texas-Brownsville and Texas Southmost College — Brownsville
NLNAC Accredited
University of Texas-Pan American — Edinburg
CCNE Accredited
University of the Incarnate Word — San Antonio
CCNE Accredited
Victoria College — Victoria
Associate Degree Nursing Program
NLNAC Accredited
Weatherford College — Weatherford
Associate Degree Nursing Program
NLNAC Accredited
West Texas A&M University — Canyon
CCNE Accredited
Wharton County Junior College — Wharton
Vocational Nursing
1 American Hospital Directory
2 Salary.com
Get Your Free Information on Nursing & Healthcare Programs
Find Your Healthcare Degree Fast