Virginia is for Nurses
Find a School in Your Own Backyard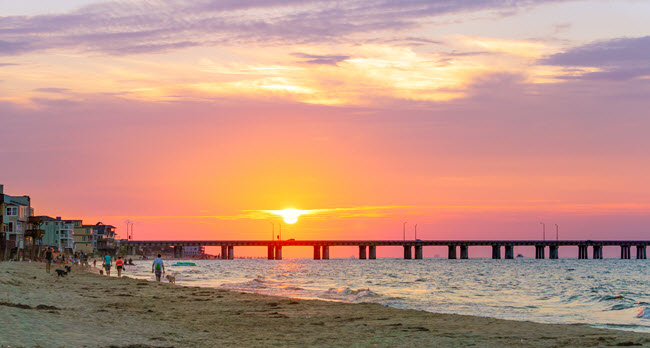 It's a great time to pursue a nursing school education in Virginia. Nurses have never been in greater demand and there are available campus programs in the state without wait lists. Here's the nitty-gritty on nursing: it's one of the most stable careers, offers built-in career ladders, and laughs in the face of economic yo-yoing. You really can't go wrong. But you must start with a school and you must have the desire to provide compassionate care.
Quickly Narrow Down Your List of Possible Schools
If your intended track is to an LPN job then narrow your search to Virginia's technical and vocational schools. You can be working as an LPN in a matter of months AND you still have the ability to earn your RN anytime you're ready. Plenty of online programs offer an LPN to RN or BSN degree if you really need convenience.
The largest population of nursing students goes right for the RN in the beginning. If that describes you, then the next decision you need to make is which nursing degree to go after. Nursing degree levels include diploma (rare), Associates, BSN, MSN and PhD. Graduate certificate programs also allow nurses aditional career specializations.
Many pro nurses have launched their nursing careers via the 2-year Associates degree. If you are interested in this avenue then you only need to search the community colleges in Virginia. This is their specialty. The ADN gives you all the tools you need to grab an entry-level nursing job and pass your RN exam.
How Pro RNs Choose a Nursing School
Professional nurses: now's the time to recharge your career in a serious way. The healthcare industry wants to keep you from ditching your career. Consider investing your hard-won experience in an advanced practice nursing degree like nurse practitioner, nurse midwife or nurse anesthetist. All of these are in great demand, particularly if you're willing to take an independent job in a critical need facility or area. Better yet, all pay rather well, especially the lucrative nurse anesthetist jobs. Check with your employer for any educational reimbursement options available if you decide to return to school.
Direct Patient Care and Non-Patient Care Jobs for Nurses
Virginia has 91 hospitals located throughout the state.* Hospitals are the largest employers of licensed nurses, particularly RNs. But remember the other employment options: home health, outpatient specialty clinics, corrections, schools and large businesses, and doctors — offices. PLUS there are many related industries that employ non-patient care nurses: insurance and pharmaceutical companies, legal industry, and healthcare administration.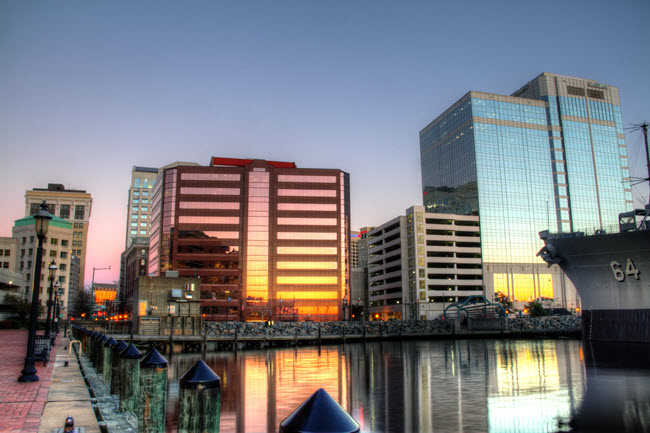 For information on state licensure requirements visit the Virginia Board of Nursing.
Virginia Nursing Schools that Offer Some Online Degree Options
Liberty University
CCNE Accredited
University of Phoenix
CCNE Accredited
Search our big list of online nursing schools for many more distance education opportunities.
Campus-based Nursing Schools in Virginia
Blue Ridge Community College — Weyers Cave
Nursing Department
NLNAC Accredited
Bon Secours Richmond Health System — Richmond
NLNAC Accredited
Centra
Lynchburg General Hospital School of Nursing
NLNAC Accredited
Dabney S. Lancaster Community College — Clifton Forge
Department of Health Technologies
NLNAC Accredited
Eastern Mennonite University — Harrisonburg
CCNE Accredited
George Mason University — Fairfax
CCNE Accredited
Germanna Community College — Locust Grove
Department of Nursing
NLNAC Accredited
Hampton University — Hampton
School of Nursing
CCNE, NLNAC Accredited
Henrico County — Highland Springs
St. Mary's School of Practical Nursing
NLNAC Accredited
J Sargeant Reynolds Community College — Richmond
Nursing Program
NLNAC Accredited
James Madison University — Harrisonburg
CCNE Accredited
Jefferson College of Health Sciences — Roanoke
Department of Nursing
CCNE, NLNAC Accredited
John Tyler Community College — Chester
Nursing Program
NLNAC Accredited
Liberty University — Lynchburg
CCNE Accredited
Lifepoint Hospitals, Inc
Diploma Nursing Program
NLNAC Accredited
Lynchburg College — Lynchburg
CCNE Accredited
Marymount University — Arlington
CCNE, NLNAC Accredited
New River Community College — Dublin
Norfolk State University — Norfolk
Department of Nursing
NLNAC Accredited
Norfolk Technical Vocational Center — Norfolk
Central School of Practical Nursing
NLNAC Accredited
Northern Virginia Community College — Springfield
NLNAC Accredited
Old Dominion University
CCNE Accredited
Patrick Henry Community College — Martinsville
Department of Nursing
NLNAC Accredited
Piedmont Virginia Community College — Charlottesville
NLNAC Accredited
Radford University — Radford
School of Nursing
CCNE Accredited
Riverside Health Systems — Newport News
School of Health Careers
NLNAC Accredited
Sentara School of Health Professions — Chesapeake
NLNAC Accredited
Shenandoah University — Winchester
CCNE Accredited
Southside Regional Medical Center — Petersburg
School of Nursing
NLNAC Accredited
Suffolk Public Schools Sentara Obici Hospital — Suffolk
NLNAC Accredited
Thomas Nelson Community College - Hampton
Nursing Department
NLNAC Accredited
Tidewater Community College — Portsmouth
Nursing Program
NLNAC Accredited
University of Virginia — Wise
CCNE Accredited
University of Virginia — Charlottesville
School of Nursing
CCNE Accredited
Virginia Appalachian Tri College Nursing Program
Mountain Empire Community College
NLNAC Accredited
Virginia Western Community College — Roanoke
Virginia Commonwealth University — Richmond
School of Nursing
NLNAC Accredited
Virginia Highlands Community College — Abingdon
Wytheville Community College — Wytheville
NLNAC Accredited
Get Your Free Information on Nursing & Healthcare Programs
Find Your Healthcare Degree Fast