Online Healthcare Administration Programs for Nurses
Improve Your Career Opportunities
If you have been working in a clinical setting, such as an RN, you may have noticed your promotional options limited unless you supplement your experience with additional education. Many professionals working in healthcare desire to expand their opportunities and maximize their potential in the workforce. Not only does this grant one the chance for higher financial earnings, it also provides the ability to earn more responsibilities and gives the satisfaction of reaching your full potential. One of the highest levels of opportunity available to you is through healthcare administration. If you are just starting out on your career path, and deciding which field in the medical industry to wake a career from, then healthcare administration can be a great way to make the right start in your life.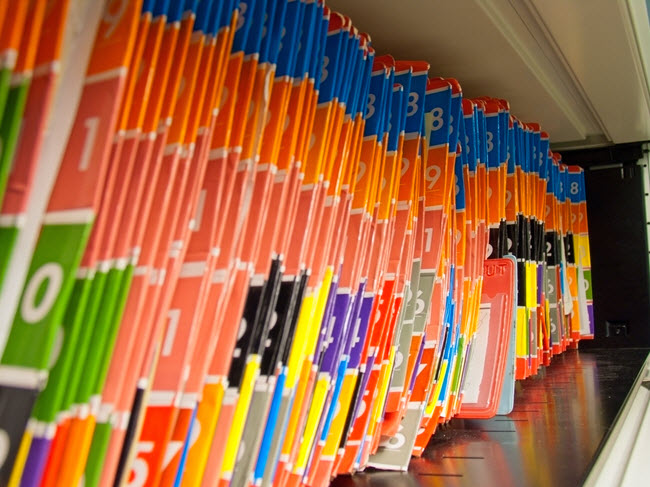 Working as a healthcare administrator means great responsibility in a management position. If you would relish the chance to oversee hospitals, private care clinics, nursing homes and other healthcare practices, then this may be the career you've been waiting for! Obtaining your degree for this position may not be as hard you think. There are many ways you can continue to work while returning to school to get your degree, and the best opportunity to do this is through online healthcare administration programs.
Returning to School
The idea of returning to college can be an intimidating one. This makes the online chance even more desirable. Online programs offer flexibility in time that normal college campuses simply cannot do. Most online college courses allow you to complete the course work at any time of day or night that is most appropriate for you. This lets you continue your day job while still working efficiently at obtaining a higher degree. In addition, colleges that have online classes will usually offer up to four seasons in which to begin classes as opposed to once or twice a year at traditional colleges. Couple the time flexibility with reduced transportation costs and tuition prices and you've got a win-win situation.

If pursuing your healthcare administration degree through the use of online courses sounds like a good idea, then there is some basic info you should first know before applying to any college. First, about the career field itself- some facilities will hire administrators with a Bachelor's Degree. You will find, however, that many more will require a Master's Degree is health services administration, business administration, or nursing administration. Employers also generally want to see applicants who have some clinical experience. If you have previously been working in healthcare, this will be to your benefit. If you are just starting out in your medical career then you will want to find a college that offers hands-on clinical work as part of the course requirements. Employers do consider this as real experience in the field.
Choosing Your Online College
If you have never worked in a healthcare position before, and are considering healthcare administration as your first choice in careers, then you should know that most college administration programs require certain high school pre-requisites to be met. You should have taken algebra, accounting, political science, economics, government, accounting, psychology, sociology, geometry, computer skills, and health or medical occupations. If you have already graduated high school and are lacking some of these class credits, you can find out which of those classes are required by your college of choice. You will often be able to take these courses through your college prior to applying for your study in healthcare administration.
Choosing your online college to earn your degree is possibly one of the most confusing tasks. Any basic search of all the online schools who claim to offer degrees for healthcare administration can be nothing short of overwhelming. Some of these are scams and are to be avoided at all costs! The first thing you'll want to do in order to minimize the list of potential online school options is to check the credentials. Any college online or otherwise should always be accredited. At the least you need it to be accredited in the state that you are planning on practicing in. A certificate or promise just won't cut it and will end up costing you money and time in the long run. State accredited colleges must meet certain educational guidelines to earn that status. This system is put into place with the primary intention of protecting the student, and ensuring that the courses they teach are up to standards with today's career field. Choosing an accredited college guarantees that you will be learning exactly what you need to be able to do your job well after you've graduated. In addition, many healthcare practices do not accept diplomas received through institutions that are not accredited.
One you have compiled a list of accredited institutions you will begin the process of finding the most suitable online college for your needs. Some online institutions allow you to take and complete all courses through use of their online site. Some, however, will require you to complete so many hours at their campus. Obviously, if you are looking at a college that requires you to come into the campus every so often a week then you'll need to find one that is in close enough proximity to your home to do so. It will also be important to ensure that days you need to go into class will not negatively affect the job you may already be working. As for the colleges that allow you to complete all course tasks online, make sure you know and understand what their guidelines and procedures are for deadlines to submitting work, and that you schedule your time appropriately.
It should be said that taking online courses will not minimize your homework time. You will just as much work or more than students taking courses through a traditional college. Keep in mind the need to be self-disciplined in terms of work ethic towards your college courses.

A huge factor to consider when taking online colleges into consideration is the amount of assistance and help provided by the faculty and staff. Different colleges will have different procedures for answering your questions or offering assistance in terms of classwork. Know what these policies are before you ever apply. A good online healthcare administration program will grant you access to trained staff and faculty. You should be able to telephone or e-mail regarding questions at any given time. Some online courses will even have the option to hold a live online chat with an instructor.
While some practices are fine with just a Bachelor's Degree, other will demand a Master's. The best thing you can do is check with the institution you hope to start your career with after graduation. Speak to someone in the public relations or employment opportunity offices. Tell them you are considering college for healthcare administration and were wondering their education required. This gives you a basic idea of what you will need to accomplish before applying. Regardless of whether the prospective employer requires only a Bachelor's Degree, you should remember that obtaining your Master's will further expand your potential, and will raise your salary.
Healthcare Administration as a Career
Healthcare administration in terms of a career choice is a rewarding and financially beneficial option. Career field growth of approximately 9-17% with a potential 85,000 new jobs by the year 2018 is expected. Healthcare in itself is one of the fastest growing career fields with growth projections that are staggering. The Bureau of Labor Statistics reports that ten out of the twenty fastest growing careers are health care related, http://www.bls.gov/oco/cg/cgs035.htm.
Tasks for healthcare administrators are varied, but the majority of positions are office jobs that require management of a care facility. A care facility here can mean a hospital, nursing home, private care specialist, community care facilities, managed health practices, or other health care centers. Tasks and duties of an administrator will vary depending on where they are employed and how large the facility is. Within this field there are two types of administrators- general and specialist. General administrators are those who work on their own, or assist another administrator, in managing an entire care facility. Specialists, however, are placed in responsibility of a particular department or area. They can be required to oversee the proper functioning of departments like finances, policy analysis, budgeting, marketing, or human resources.
In addition to the managerial aspects of their jobs, healthcare administrators can sometimes be responsible for medical and vocational rehabilitation, community health, developing or expanding medical research, and working with preventive medicine. To make a good candidate in the administration field an individual should have certain personality and characteristic traits. You must be a leader, comfortable with being a manager, attentive to detail, and have very good communication and public relation skills. You will be required to work in close contact with other staff and must maintain a calm and positive outlook. It is the administrator's job to ensure that the facility runs smoothly and operates efficiently. You will likely have to resolve many problems or complications that arise in everyday work, and so should have the ability to quickly and decisively resolve conflict, solve problems, and prevent future incidents from arising.
Many administrators find the enormous responsibility to be extremely rewarding. Not only is this a personally rewarding career, it also has the ability to financially to support a family. The yearly salary rate for an administrator will vary depending on tasks required, whether you have a Bachelor's or Master's degree, amount of clinical experience, and where you work. The salary for an administrator working in a hospital is going to be significantly higher than one who works for a small nursing home facility. However, as a beginner in the field you can expect an average of 65,000 to 78,000 dollars a year in salary. Keep in mind that larger hospitals who employee administrators can offer as much as 90,000 dollars a year and that salary will increase with experience on the job and size of facility.
Choosing your best option
Contemplating a career change or embarking upon a new one can seem overwhelming. Keeping your goals in perspective can help you to stay focused on your goals. You deserve to be the best you can be, and for others to recognize your potential as a professional. Making the decision to follow your dream is one of the biggest choices you will ever make in your life. Carefully choosing your online school and working hard to obtain a better life is always the right choice for anyone, and you can accomplish it. Just remember, choose the best college for you by use of accreditation, location, and the ability to fit into your life. Choose an employer that you will be happy, confident, and well-qualified working for. Taking the first step into obtaining your degree for online healthcare administration is taking the first step to success in your life.
Get Your Free Information on Nursing & Healthcare Programs
Find Your Healthcare Degree Fast