Ohio's Laundry List of Nursing Schools Available
How Do You Choose?
Right now you may find schools in Ohio with waiting lists for nursing programs. Big problem in the industry — a literal bottleneck for new nurses AND in an industry that cannot handle it. However, Ohio does have dozens of schools and there are those that don't have a wait, you need to be thorough in your search.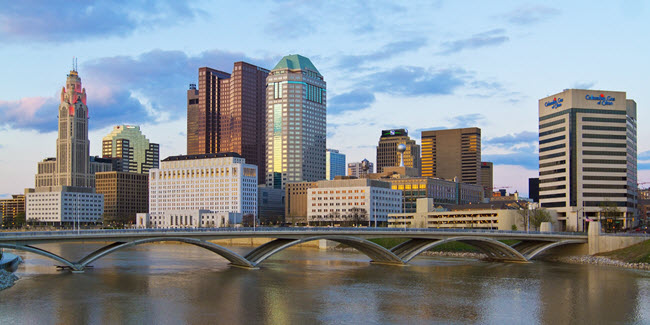 The other option: search for a school that offers some online choices. Study online and you automatically open up many more options as far as school goes. Unfortunately many nursing students fail to even consider online or blended programs, but quite a number of the very well-respected brick and mortar schools have purposely added on distance degrees for nurses.
If you're trying to get your degree done ASAP check out the Ohio schools on the list that offer practical nurse programs — technical and vocational schools — these prep you for the LPN license and a fast entry to a good job. By far the most popular track to an RN job is via a 2-year Associates degree from one of the many community colleges. You should be able to find one of these practically in your own backyard, BUT the waiting list could be the problem. Again, if you open your mind you should check out an online option. Once you already have your RN, additional coursework can allow you to quickly upgrade to a BSN.
Put Professional RNs into Engaging Jobs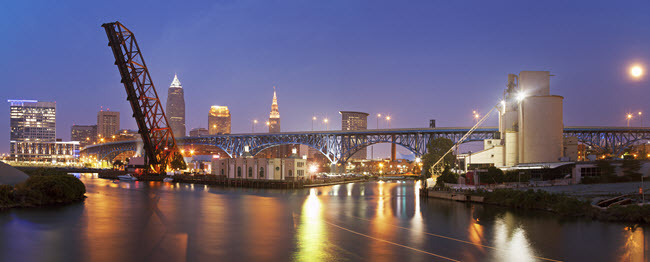 Experienced RNs are being urged to go back to school. Another major issue for the nursing industry is retention. Mid-career nurses are at the biggest risk for ditching jobs and with a looming nursing crisis everything is being done to try and stem the bail-out. If you're a professional RN some of the more innovative and engaging jobs for experienced nurses include forensics, informatics and legal nursing. Of course anesthesia remains hot, but it's very competitive and demanding of your time. Other advanced practice specialties which may require earning an MSN or a grauduate certificate and could bump you up nicely into autonomous and well-paying jobs include nurse practitioner, nurse midwife, nurse administrator, and educator.
Ohio Nursing Salaries and Job Factors
Ohio nurses have access to many well-paying jobs at the 150 hospitals (1) located across the state. There are, of course, many other places that employ nurses, but hospitals remain the largest employers. Look for the biggest hospitals in Cincinnati, Akron, Columbus and Cleveland. Also, expect salaries to be a bit higher for RNs in large metro areas versus more suburban even rural areas. The average salary range for a staff RN in Cincinnati is $54,700 to $66,000.(2)
For information on state licensure requirements visit the Ohio Board of Nursing.
Ohio Nursing Schools Offering Some Online Degree Programs
Indiana Wesleyan University
CCNE Accredited
Mount Carmel College of Nursing
CCNE Accredited
Ohio University
School of Nursing
CCNE, NLNAC Accredited
University of Phoenix
CCNE Accredited
University of Toledo
College of Health and Human Services
CCNE, NLNAC Accredited
Search our big list of online nursing schools for many more distance education opportunities.
Campus-based Nursing Schools in Ohio
Akron Public School System — Akron
Akron School of Practical Nursing
NLNAC Accredited
Ashland University — Ashland
Department of Nursing
CCNE Accredited
Aultman College of Nursing and Health Sciences — Canton
NLNAC Accredited
Belmont Technical College — Saint Clairsville
Bowling Green State University — Bowling Green
CCNE Accredited
Canton City Schools — Canton
School of Practical Nursing
NLNAC Accredited
Capital University — Columbus
School of Nursing
CCNE Accredited
Case Western Reserve University — Cleveland
Frances Payne Bolton School of Nursing
NLNAC Accredited
Cedarville University — Cedarville
Department of Nursing
CCNE Accredited

Central Ohio Technical College — Newark
Division of Nursing and Related Programs
NLNAC Accredited
Choffin School of Practical Nursing — Youngstown
NLNAC Accredited
Cincinnati State Technical and Community College — Cincinnati
Bethesda School of Nursing
NLNAC Accredited
Clark State Community College — Springfield
Health Technologies Division
NLNAC Accredited
Cleveland Clinic Health System — Eastern Region
Huron School of Nursing
NLNAC Accredited
Cleveland State University — Cleveland
Department of Nursing
NLNAC Accredited
College of Mount St. Joseph — Cincinnati
Department of Nursing
CCNE Accredited
Columbus State Community College — Columbus
Nursing Program
NLNAC Accredited
Community Mercy Health Partners — Springfield
Springfield Regional School of Nursing
NLNAC Accredited
Cuyahoga Community College — Cleveland
Department of Nursing
NLNAC Accredited
Edison Community College — Piqua
Health and Human Services
NLNAC Accredited
Firelands Regional Medical Center — Sandusky
School of Nursing
NLNAC Accredited
Franciscan University of Steubenville — Steubenville
Department of Nursing
NLNAC Accredited
Good Samaritan College of Nursing and Health Science — Cincinnati
NLNAC Accredited
Great Oaks Institute of Technology and Career Development — Cincinnati
School of Practical Nursing
NLNAC Accredited
Hocking Technical College — Nelsonville
School of Nursing/Allied Health
NLNAC Accredited
Indiana Wesleyan University — Cleveland
CCNE Accredited
James A. Rhodes State College — Lima
Division of Nursing
NLNAC Accredited
Kent State University — Ashtabula
NLNAC Accredited
Kent State University — East Liverpool
NLNAC Accredited
Kent State University — Tuscarawas — New Philadelphia
NLNAC Accredited
Kent State University — Kent
College of Nursing
CCNE Accredited
Kettering College of Medical Arts — Kettering
Division of Nursing
NLNAC Accredited
Lakeland Community College — Kirtland
Nursing Department
NLNAC Accredited
Lorain County Community College — Elyria
Division of Allied Health and Nursing
NLNAC Accredited
Lourdes College — Sylvania
Department of Nursing
CCNE Accredited
Malone College — Canton
School of Nursing
CCNE Accredited
Marion Technical College — Marion
Nursing Department
NLNAC Accredited
MedCentral College of Nursing — Mansfield
CCNE Accredited
Medical University of Ohio — Toledo
College of Nursing
Mercy College of Northwest Ohio — Toledo
Division of Nursing
CCNE Accredited
Miami University
Department of Nursing
NLNAC Accredited
Mount Carmel College of Nursing — Columbus
CCNE Accredited
North Central State College — Mansfield
Health Sciences Division
NLNAC Accredited
Northwest State Community College — Archbold
Division of Allied Health and Public Service
NLNAC Accredited
Notre Dame College — Cleveland
Nursing Department
NLNAC Accredited
Ohio Northern University — Ada
Ohio University — Zanesville
NLNAC Accredited
Ohio University
School of Nursing — Athens
CCNE Accredited
Otterbein College — Westerville
Department of Nursing
NLNAC Accredited
Owens Community College — Toledo
Nursing and Surgical Technologies/Registered Nurse Program
NLNAC Accredited
Providence Hospital School of Nursing — Sandusky
RETS College — Centerville
School of Nursing
NLNAC Accredited
Salem City Schools
Hannah E. Mullins School of Practical Nursing
NLNAC Accredited
Shawnee State University — Portsmouth
Department of Nursing
NLNAC Accredited
Sinclair Community College — Dayton
Department of Nursing
NLNAC Accredited
Southern State Community College — Hillsboro
Department of Nursing
NLNAC Accredited
St. Elizabeth Health Center — Youngstown
School for Nurse Anesthetists, Inc.
COA Accredited
Stark State College of Technology — Canton
Division of Health Technologies
NLNAC Accredited
Ohio State University — Columbus
College of Nursing
CCNE Accredited
Toledo School of Practical Nursing — Toledo
Trinity Health System — Steubenville
School of Nursing
NLNAC Accredited
University of Akron
College of Nursing
CCNE Accredited
University of Cincinnati
College of Nursing
CCNE Accredited
University of Cincinnati
Raymond Walters College
NLNAC Accredited
University of Rio Grande
Holzer College of Nursing
NLNAC Accredited
University of Toledo
College of Health and Human Services
CCNE, NLNAC Accredited
Urbana University — Urbana
CCNE Accredited
Ursuline College — Pepper Pike
Breen School of Nursing
CCNE Accredited
Walsh University — North Canton
Nursing Division
NLNAC Accredited
Washington State Community College — Marietta
Wright State University — Dayton
College of Nursing and Health
CCNE Accredited
Xavier University — Cincinnati
Department of Nursing
CCNE Accredited
Youngstown State University — Youngstown
Department of Nursing
NLNAC Accredited
1 American Hospital Directory
2 Salary.com
Get Your Free Information on Nursing & Healthcare Programs
Find Your Healthcare Degree Fast