Indiana Wesleyan University's Distance Environment Follows Christian Values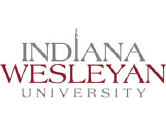 School Overview
Serves:
US
Accredited by:
HLC
Enrollment:
Rolling
Financial Aid:
Yes
Scholarships:
Yes
Christ-Centered Learning Reaches Global Audience
The College of Adult and Professional Studies (CAPS) at Indiana Wesleyan is also home to IWU's online degree programs. Through distance learning, student professionals may earn degrees or credits that boost extant careers, offer fuel for career changers, and provide exactly the targeted courses necessary to fulfill job requirements and remain abreast of contemporary skills and concepts. Degree seekers may choose from degrees in the fields of Business, Education, Nursing, Ministry, and Liberal Arts; and in Associates, Bachelors, Masters, and Doctoral degree types. IWU Online also features a few dozen professional certificate programs in Communications, Criminal Justice, Religious Studies, and Human Services.
Online Nursing Degrees
Nursing professionals may explore IWU's RN-BSN, Master of Science in Nursing (MSN) Education, and Master of Science in Nursing Administration. The online programs aim to offer the same curriculum, a mix of skills and theory that IWU's campus-based programs do. The Commission on Collegiate Nursing Education accredits the nursing program, both traditional and online.
CAPS's degrees go beyond the scope of online, to a wider array of traditional degrees offered on-campus, but during evening and weekend classes. Degree selection includes more Associates degrees, especially those that require intensive hands-on work not easily managed in an online environment.
IWU's Christ-centered Values
Indiana Wesleyan University is founded on core Evangelical Christian values and purports to run all its programs under the university's mission, on Christ-centered values. The original university name was Marion Normal College, named for its location in Marion, Indiana. Students enrolled in IWU are likely interested in the institution's tenets, including service, stewardship, and commitment all in "Christ's likeness."
IWU offers traditional Associates, Bachelors, and Masters in three distinct academic colleges: College of Arts and Sciences, College of Graduate Studies, and the College of Adult and Professional Studies. Degree programs outside those listed above include: Computer Science, Management, Economics, English, and Church Music, to name a few. IWU's campus is located outside Indianapolis and has been significantly expanded to handle record enrollment. The virtual campus was added as a means to reach a more global student body, at the same time serving a primarily adult learning population with Christian values.


Bachelor's Nursing Degree Programs
Master's Nursing Degree Programs
Get Your Free Information on Nursing & Healthcare Programs
Find Your Healthcare Degree Fast