Nurse Practitioner Women's Health
Growing Nurse Practitioner Specialty, Women's Health: Get it Now, Online at U of Cincinnati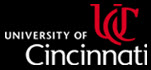 School Overview
Serves:
US
Accredited by:
NCACS
Enrollment:
Rolling
Financial Aid:
Yes
Scholarships:
Yes
Cutting Edge Online APN Degree Offers You a Progressive Curriculum
Women's Health Nurse Practitioners comprise one of the more progressive nursing careers and you can now have one for yourself. Women's health has taken a giant leap forward and patients realize that nurse practitioners are on the leading edge of advanced practice where established methodologies are combined with new practice modalities. Women's healthcare has also moved into different care settings where it may reach a broad range of patient demographics. NPs emphasize a holistic approach to women's health, including preventive healthcare and treatment for diseases and health conditions peculiar to women. They even crossover into related specialties such as obstetrics and childcare.
What You Get From the NP Women's Health Program
The University of Cincinnati online Masters of Science in Nursing program provides nurses with two choices of exemplary curriculums: Women's Health Nurse Practitioner or Nurse Midwife programs. As different as both specialties are, they nevertheless, retain some inherent qualities and share some of the same core curriculum.
Here's a look at some of the in-depth curriculum you'll be given access to when you become a student in the program:
Core courses include: advanced patient assessment, pharmacology and pathophysiology for women, women's primary care, and ethics, law and regulations in healthcare. Every advanced degreed nurse should have these in her or his toolkit. Specialty courses are heavily weighted on clinicals with support studies in contemporary women's healthcare issues, and women's healthcare paradigms. Clinicals are an integral piece of advanced nursing, and UC's online students may complete theirs within their home region. Clinicals and preceptors must be approved in advance.
Don't doubt for one instant that all 67 credit hours of this challenging program will push your nursing skills to the ultimate level.
The NP program in Women's Health accepts applications throughout the year, and degree programs start in the Spring, Summer, Fall, and Winter. This allows for classes to be made up of small groups, manageable for faculty, while intimate enough for students to feel free to network and collaborate as part of the learning process. As a working nurse, year-round access to online education tools is a must.
What You'll Need for the Women's Health NP Program
As an applicant for the Women's Health NP program, you must have completed a Bachelor of Science in Nursing with at least a 3.0 GPA. You must prove a valid RN license and if you have experience in a women's health setting you'll generally be given preference. The program takes approximately two years to complete and can be quite time-consuming outside your work and personal demands.. This means candidates must be highly motivated to complete work within a self-paced environment, but according to a larger timeframe. REalize, that online learning is not intended to isolate students. As a nursing student studying in an online environment, you are expected to interact, network, and collaborate with classmates via dynamic online communication tools. This type of support is critical at this level of learning.
Your New Career Opportunities
Women's Health NPs fill more and more healthcare niches, especially as the field expands into more underserved areas. Also women now are more interested than ever in engaging with a healthcare provider qualified to intensively address holistic healthcare. NPs are specially trained to provide advanced and intensive patient assessments, develop integrative nurse-patient synergies, and provide long-term healthcare that includes targeted preventive health.
If you're a nurse seeking convenient, but high-end advanced programs in the women's health sector, then the MSN degrees offered through UC provide timely, relevant, and cutting edge degrees to pro RNs just like you. Get a big career boost, right here, right now.


Get Your Free Information on Nursing & Healthcare Programs
Find Your Healthcare Degree Fast