MSN Leadership Health Care Systems
Grand Canyon University's MSN Leads Nurses to High Level Executive Jobs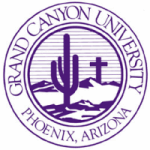 School Overview
Serves:
USA
Accredited by:
CCNE
Enrollment:
Semesters
Financial Aid:
Yes
Scholarships:
Yes
Mix Business with Nursing Know-How
The Masters of Science in Nursing (MSN) Leadership of Health Care Systems through Grand Canyon University is about as contemporary as the graduate nursing degrees get. While Nurse Educators are a critical need, Nurse Leaders are like the MBAs of the nursing world-necessary for expanding healthcare delivery and for addressing the changing roles of nurses and other ground level health care professionals. This online MSN degree provides global access and convenience to working and experienced RNs.
Health care systems have become increasingly multi-layered-like business, they are utilizing more granular specialists to provide administrative support, serve as local supervisors and managers, shore up healthcare delivery processes, and collaborate across a wide spectrum of professionals, all focused on industry solutions and cost effective operations. Not long ago business upstarts populated these positions, but a more viable solution is the one that takes experienced practitioners, trains them in healthcare business and methods, and absorbs them into mid- and upper-level leadership positions where their expertise becomes a valuable commodity.
Requirements for the MSN in Leadership
Candidates interested in this online MSN degree must have a completed Bachelor of Science in Nursing (BSN) and a valid RN license. Applicants must also be highly motivated, for as convenient as online degree programs may be, they, nevertheless, require constant attention.
Curriculum
Coursework for the MSN in Leadership of Health Care Systems is built, first, off a ground level of general MSN courses that comprise a standard set of advanced topics in: nursing research, nursing theory, patient assessment, and roles of advanced practice nurses in health care. Off this ground floor, the specialized coursework that comprises the Leadership track is built: organizational behavior, leadership styles and methods, evidence-based systems, culture and diversity in organizations, leading and directing "high performance teams." This latter course is unique to GCU's program. This is a direct imitation of a business program, a contemporary and very relevant course for next generation health care leaders.
The Commission on Collegiate Nursing Education accredits all of GCU's nursing programs.
Career Opportunity
Nurse leaders, without a doubt, have the upper hand in health care business. Motivated and career-driven RNs with hands-on patient care experience, compounded with immediate and state-of-the-art business leadership and management savvy, have untold career mobility. In fact, high-level CEO positions have begun to open up to just such professionals; where once a glass ceiling existed, advanced nursing executives are taking up positions.


Get Your Free Information on Nursing & Healthcare Programs
Find Your Healthcare Degree Fast