Working RNs: See What GCU Can Do for You-Finish Your BSN Online on Your Schedule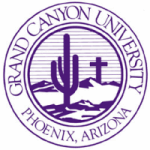 School Overview
Serves:
USA
Accredited by:
CCNE
Enrollment:
Semesters
Financial Aid:
Yes
Scholarships:
Yes
Nursing Bachelors are Now the Industry Standard
RN-to-Bachelor of Science in Nursing degree programs are one of the most popular online degrees, the reason that Grand Canyon University includes it among its nursing degrees. The degree popularity indicates just how many RNs have two-year or diploma degrees and how many subsequently wish to finish their four-year degree. The BSN is the nursing industry standard. Few RNs go far afield within their careers without a completed undergrad degree.
Nurses with a Bachelor of Science in Nursing degree are prepared to work at a higher level of patient care, exercise decision-making skills, and think more critically about patient care paradigms. Many BSNs may begin to take on entry-level leadership and management roles, as unit educators, schedulers, and charge nurses. Outside hospital systems, BSNs are in demand in subspecialties, such as hospice nursing, long term healthcare, and dialysis clinics, to name a few. They may move more freely about, professionally, in exciting jobs as travel nurses, cruise ship nurses, and even take opportunities to work overseas in multicultural healthcare environments.
Requirements for Admission to the Online RN-BSN
Candidates must have two-year Associates degrees with valid RN licenses. The online programs through Grand Canyon University are challenging and demanding. Distance learning is convenient for ease of scheduling, but does not offer a cut-rate education. Participants in the GCU online programs are engaged in a virtual learning environment in which courses are taken singly, and changed every two months. This means participants must keep current with assignments and must actively participate in online discussions in order to be successful in this program.
Curriculum
This is a 45-credit hour program that provides RNs with a comprehensive BSN completion curriculum. Courses emphasize some of the newer trends in nursing, such as leadership and management skills and advanced evidence-based research and informatics. Experienced RNs learn theory and concepts relative to a broad spectrum of healthcare systems and patients, including community health delivery, family health issues, ethics and healthcare policy, and standard course fare such as pathophysiology and pharmacology.
The Commission on Collegiate Nursing Education accredits the RN-BSN program.
Career Opportunity
BSN degreed RNs have infinite career flexibility. In fact, many are being urged to pursue sub-specialties, graduate nursing degrees, and advanced degrees such as nurse educators, nurse practitioners, and clinical nurse specialists. Nurses with baccalaureate degrees may seek work outside the traditional hospital environment in various other healthcare settings, both private and public.


Get Your Free Information on Nursing & Healthcare Programs
Find Your Healthcare Degree Fast