IWU Welcomes Next-Gen Nurse Educators for Online MSN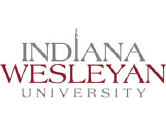 School Overview
Serves:
US
Accredited by:
HLC
Enrollment:
Rolling
Financial Aid:
Yes
Scholarships:
Yes
Today's Nurse Educators Provide Newbies with Latest Know-How
Nursing Masters degrees are growing in demand. Specialties in Education and Administration and Leadership lead the way in graduate nursing. The Masters of Science in Nursing (MSN) in Education through Indiana Wesleyan Online emulates this trend. Experienced nurses with career motivation are looking upward in their field. The Education concentration prepares nurses to take on teaching roles in various capacities, including within hospitals and undergraduate nursing instructional programs.
The industry is urging more experienced nurses to seek these well-paying jobs as a means to truss up the ailing nursing industry. More nurses are retiring than there are new recruits to replace them. Within the field new nursing candidates are being waitlisted at colleges due to a lack of educators. Nurse educators are no longer the dusty academics they once may have been. Most retain viable jobs within the industry-in fact this is preferred. Today's nurse demands the most contemporary information available, and that comes from instructors that continue to work within their field of expertise.
Requirements for Admission to the MSN Education
Nurses applying to the IWU Online MSN in Education must have a completed Bachelor of Science in Nursing (BSN) degree with at least a 3.0 GPA and a year of clinical patient care experience. Participants in any online curriculum are advised to have basic computer skills with the ability to comfortably navigate among online environments. A high degree of self-motivation is essential. Nurse-students will likely spend some portion of everyday on studies; this may be late at night, following a long day, after dinner and dishes are done and kids have gone to bed.
Curriculum
The initial coursework in the degree provides the general Masters in Nursing skills and concepts: biostatistics, advanced research methods, issues in contemporary nursing, and the role of advanced practice nurses. These courses lay the foundation from which the concentration courses are built. Advanced curriculum emphasizes the design, development, and evaluation methods of nursing curriculum, learning and teaching paradigms and strategies, and advanced topics in education.
The Commission on Collegiate Nursing Education accredits IWU's online nursing program.
Career Opportunity
The had literally driven up the demand for nurse educators. Especially those prepared to teach in community college and two-year degree programs. This is where a large number of new nurses prefer to begin their careers. And the RN-BSN programs have made this a viable starting point. MSNs in Education may also remain working full or part time within their chosen specialties or take jobs as coordinators, administrators, and even unit educators and instructors within hospital environments.
Nurse Educators seeking jobs in graduate level nursing and even in baccalaureate programs will need to earn their PhDs in Nursing Education.


Get Your Free Information on Nursing & Healthcare Programs
Find Your Healthcare Degree Fast