MSN Health Systems Administration
Seton's MSN in Health Systems Admin Attracts Highly Motivated RNs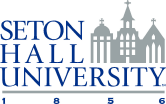 School Overview
Serves:
USA
Accredited by:
MSCHE
Enrollment:
Rolling
Financial Aid:
Yes
Scholarships:
Yes
Cutting Edge Professional Nursing Degrees Available Online
The MSN in Health Systems Administration is a modern blend of business, nursing, and contemporary healthcare issues. This is a Seton WorldWide leading edge degree. Next gen healthcare leaders will likely work in teams comprised of diverse health and medical professionals all with advanced know-how of the larger healthcare industry. This program is a front line attempt to get motivated nurses up to speed and prepared for mid- to upper-level management.
Experienced nurses that pursue jobs in health systems administration must be trained in curriculum traditionally outside the realm of nursing. In the past healthcare decisions were made by business people and medical administrators, professionals with more business training than ground-level patient care. Nurses are proving to be worthy industry administrators for their in-depth experience with patient needs in combination with cutting edge business and healthcare design know-how.
Requirements
Candidates for Seton WorldWide's online MSN in health care systems administration must have a Bachelor of Science in Nursing (BSN) and a valid RN license. Any course prerequisites must be explored with a university advisor beforehand.
Participants in the MSN program are engaged in the degree coursework for possibly two years. This demands a high level of motivation and career drive not possessed by every working nurse. However, the programs are specifically designed to appeal to industry professionals and to impart convenient, contemporary and interactive distance learning options. Only a decade ago, many professionals would have not had the same technological benefits available.
Curriculum
Nurses with BSNs and Associates degrees are confined to patient care that is distinctly support-like in nature, versus that of proactive care, practiced by graduate nursing personnel. In some isolated cases, baccalaureate nurses may earn unusual levels of autonomy, but until they pursue graduate degrees, most never are officially given decision-making responsibilities that demand they think critically about their patients.
The MSN in Health Systems Administration imparts know-how necessary to the management of all kinds of healthcare institutions and businesses. Leadership and administration courses aside, a significant number of credits make up the general curriculum of any good MSN degree-knowledge and skills that prepare nurses to practice patient care on a higher healthcare plane.
Key courses that comprise the 33-credit MSN in Health Systems Administration include: advanced nursing theory, pathophysiology and pharmacology, finance and economics for healthcare systems, and organizational design of healthcare. The advanced curriculum includes required, hands-on clinicals, which are scheduled for two different weekends on Seton Hall's campus in New Jersey. Faculty are able to work one-on-one with online students, and especially assess nursing skills and grasp of program material to that point; while degree participants may network and collaborate in a face-to-face environment on one of the better known campuses in the region.
The Commission for Collegiate Nursing Education accredits Seton's online nursing courses. The distance-learning environment designed as an offshoot of Seton, offers leading edge professional degrees for healthcare and business people.


Get Your Free Information on Nursing & Healthcare Programs
Find Your Healthcare Degree Fast