NP Candidates Choose Specialties Through Seton Hall's Worldwide Program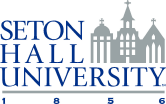 School Overview
Serves:
USA
Accredited by:
MSCHE
Enrollment:
Rolling
Financial Aid:
Yes
Scholarships:
Yes
Specialization in Peds, Geriatrics, and Adult Health
The Masters of Science in Nursing for Nurse Practitioners is a staple of Seton WorldWide's online degree program. The distance-learning environment strives to offer professionals the latest and most relevant degrees that generate the greatest career traction. The nurse practitioner program fits this bill. Seton's online environment is designed to offer working nurses an interactive, but flexible and convenient degree with all the impact of the on-campus advanced degree program.
Nurse Practitioners often fill roles in which they work intensively with one or more patient populations to deliver integrated and holistic healthcare. NPs are decidedly distinct from BSN nurses in that they are taught to take healthcare to the delivery and application level, versus that of mere patient support. NPs are decision-makers and critical thinkers that often choose to practice independently of physicians. This type of healthcare professional-independent and standalone-is in increasing demand with patients whose goals are focused more intently on lifestyle health and preventive measures. Patients also realize that NPs engage in nurse-patient relationships that go well beyond those of the traditional primary caregiver. Advanced practice nurses are able to solve many complex issues, but engage physicians and other professionals when necessary and/or prudent.
Requirements
Students interested in the Seton WorldWide degree must be highly motivated and determined to earn their degree through Seton Hall. Candidates must each have their Bachelor of Science in Nursing (BSN) degree and a valid RN license.
The MSN Nurse Practitioner program requires participants to be present on Seton Hall's physical campus for three weekends during the course of the program. The first visit is orientation, and the follow up visits are intended to serve as on-site clinicals.
Curriculum
The Nurse Practitioner program is designed to allow participants to choose one of three sub-specialties: pediatrics, geriatrics, or adult nurse practitioner. Pediatrics and adult specialties require 43 credit hours for graduation, while geriatric specialists are required to have 46. Key coursework includes a range of topics, including: geriatric nursing, women's health issues, advanced pathophysiology and pharmacology, nursing for healthy lives, and advanced nursing theory and research. The Commission on Collegiate Nursing Education accredits the Seton WorldWide nursing degree programs.
Career Opportunity
Nurse Practitioners comprise a specialized and in-demand set of advanced practice health professionals. Nurses at this career level may find work in almost any type of patient care setting. Contemporary healthcare seeks to integrate granular layers of practitioners capable of working within certain definable parameters to deliver cost-effective and targeted healthcare for a wide spectrum of patients.


Get Your Free Information on Nursing & Healthcare Programs
Find Your Healthcare Degree Fast