Seton's RN-BSN Degree Backed By Reputation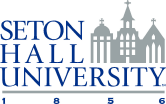 School Overview
Serves:
USA
Accredited by:
MSCHE
Enrollment:
Rolling
Financial Aid:
Yes
Scholarships:
Yes
Popular Web-Based Nursing Program Gives RNs Increased Career Traction
Seton WorldWide's RN to BSN degree program offers working nurses the convenience of online learning by which to earn their Bachelor of Science in Nursing (BSN). The program is an outgrowth of Seton Hall University's undergraduate nursing program and is designed and delivered by the traditional campus staff with the same respectable degree results.
BSN degrees are preferred for most working nurses. Many RNs begin their careers with two-year Associates degrees. For those with any kind of academic or career motivation, a BSN degree is a must-have. Even though most nurses may excel in their particular area of specialty, there are few options to move up in the field without a four-year nursing degree.
The RN to BSN degree is a popular nursing completion program: two-year Associates degreed nurses already have two years of college under their belt. Associates degrees generally emphasize skills. At this level, little theory is provided that typically serves to support the skills put into patient care. The RN-BSN provides nurses with the final two years of their baccalaureate degree in which curriculum emphasizes nursing theory, more in-depth clinicals, and requires a number of liberal arts courses that are an integral part of any baccalaureate degree.
Requirements
Applicants for the RN to BSN degree must each have a nursing diploma or Associates in Nursing degree from an accredited school of nursing. A valid RN license is required, as well. The program requires motivation and dedication. Students that study online may worry about feeling isolated and ignored, but most online programs now feature interactive discussion groups and even virtual classrooms designed to engage online students and excite the distance learning process. This type of web-based technology underscores the benefits of e-learning; participants are engaged in active, collaborative education that also offers convenience and autonomy.
Curriculum
The coursework designed into the RN to BSN program takes up where the typical nursing Associates degree leaves off. Here nursing theory is introduced, conceptual evidence to truss up the practical skills associated with patient care. Key courses explore topics related to nursing leadership, healthcare as part of a healthy lifestyle, care for patients in various stages of life, transcultural nursing issues, healthcare economics, nursing research, community and public health topics, and management of group dynamics.
For two separate weekends, online students are required to be on Seton Hall campus. The purpose is to provide open forum for participants, invite students to network, and introduce critical topics and skills. Campus visits are also intended to give participants a real-world glimpse of Seton Hall University. The Commission on Collegiate Nursing Education accredits the online nursing programs through Seton.
Career Opportunity
Nurses able to combine a baccalaureate degree with a few years of clinical work have abundant career flexibility. They may choose to delve more deeply into the dozens of nursing specialties, pursue MSN and nursing PhD degrees, teach, or take on jobs as nurse managers and administrators. Other intriguing options include travel nursing and one of the cutting edge nursing specialties, such as Forensics, hyperbaric nursing, flight nursing or nursing anesthesia.
Seton Hall University's online program is enviable. Degrees are as challenging and academically valuable as any of their traditional, on-campus programs.


Get Your Free Information on Nursing & Healthcare Programs
Find Your Healthcare Degree Fast