Infectious Disease Nurses May Sub-Specialize in HIV/AIDS Nursing
Is This Specialty Right for You?
Nursing professionals that choose to pursue HIV/AIDS specialization do so for a number of reasons: an earnest desire to support and assist those patients living with the disease, wish to help in the development of awareness and prevention plans for those at risk for infection, and to counsel and assist families and friends of AIDS patients and others dealing with loss.
The patient population associated with HIV is not exclusive to any one age group or demographic. AIDS affects people in all walks of life. According to the Association of Nurses in AIDS Care, close to a million people in the U.S. alone are infected with HIV. Many are living much longer lives thanks to advanced drug therapies and lifestyle changes. This means the demand for HIV and AIDS nurses is immense.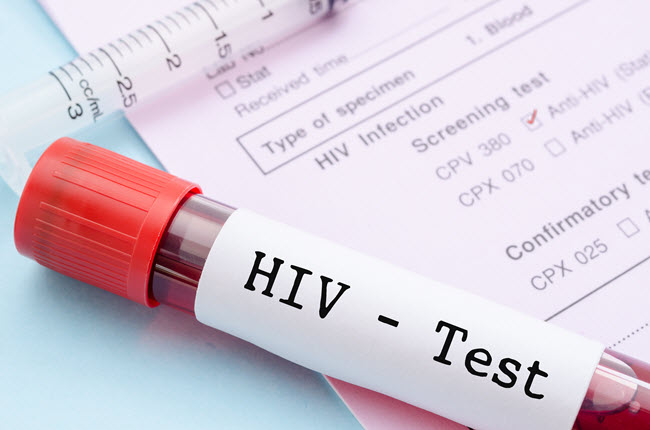 Workplace Environment
Because the situation of HIV/AIDS patients is so variable, trained nurses are required in a variety of healthcare settings:
Long-term care facilities are likely to have HIV/AIDS patients that require close nursing and medical supervision. Nurses may assess patient condition daily, even hourly, interface with physicians to recommend shifts in care paradigms, and maintain contact with family and friends.
Hospice nurses specialize in dealing with patients facing end of life issues. This type of nurse must be prepared to deal with death and dying, offer support to patients as well as to family and friends.
Home health nursing may employ specialists in HIV/AIDS to keep contact with clients living on their own with the disease.
Hospitals likely have an area of designation where infectious disease patients, including HIV/AIDs patients, are assessed and treated. Nurses in a hospital setting follow the same nursing modalities as they would for other patients, such as initial assessment, interpretation of screening and lab tests, administration of medications, development of care plans, and subsequent patient education.
HIV/AIDS nursing personnel may also work in research facilities. Many clinics continue to conduct carefully designed clinical trials intended to further research on this epidemic. Nurses in these capacities often work to advertise research, promote study participation, offer education and follow-up testing of participants, and maintain study statistics and detailed documentation of study results.
Community and Public Health Nurses may be required to have specialized training in HIV/AIDS, particularly when dealing with a subset of individuals at risk for infection.
Degree and Credentials
There are primarily two avenues to a career in this field of nursing:
RNs may find entry-level clinical positions in HIV/AIDS nursing or a facility that specializes in such a patient population. At this level nurses are strategically positioned to earn on-the-job experience. This is a significant asset when seeking professional certification. This is also a perfect stepping off point to pursue advanced nursing degrees.
Advanced Practice Nurses, such as Clinical Nurse Specialists, enrolled in a Masters in Nursing program may opt in many cases to specialize in HIV/AIDS. Curriculum along these lines prepares candidates for more administrative and management level roles in the field. Students learn how to develop and implement large-scale or community-wide intervention and prevention programs, conduct research and extract applicable results, and collaborate effectively with other healthcare and public health professionals to create effective programs that deliver education and support for individuals, sub-groups, and larger communities of clients and patients.


The HIV/AIDS Nursing Credentialing Board provides a "voluntary certification" to RNs seeking specialized credentials to advance their careers. The AIDS Certified Registered Nurse (ACRN) exam is available to RNs with at least two years of clinical experience in the realm of HIV/AIDS healthcare. Certification is good for four years before candidates must re-examine and complete a minimum number of continuing education courses in the field.
Get Your Free Information on Nursing & Healthcare Programs
Find Your Healthcare Degree Fast