Nurses Working in Hematology and Oncology Manage Infectious Diseases and Cancers
Rewarding Patient and Family Care
Hematology and Oncology specialties are closely related in a medical environment. Leukemia and other blood-related diseases have a close association with cancer and require similar care paradigms.
Role of Nurse
Nurses drawn to this specialty must have a desire to work closely with patients whose diseases could lead to death. Family and patient support are a priority, along with education of disorders and diseases. Patients with cancer often go through a wide range of physical, emotional, and spiritual changes, all of which nursing personnel must manage and offer support for. On the other end of the care spectrum, Hematology/Oncology nurses have highly technical skills, especially when it comes to knowledge of cancer care, such as chemotherapy and radiation. Nurses in a few related sub-specialties may work in a Hematology/Oncology unit:
Hematology/Oncology nurses are experienced with sedatives and antibiotics, various drugs and medications used to treat patients, and may be responsible for their own IV therapies. Skilled nurses may be primary administrators of chemotherapy, as well.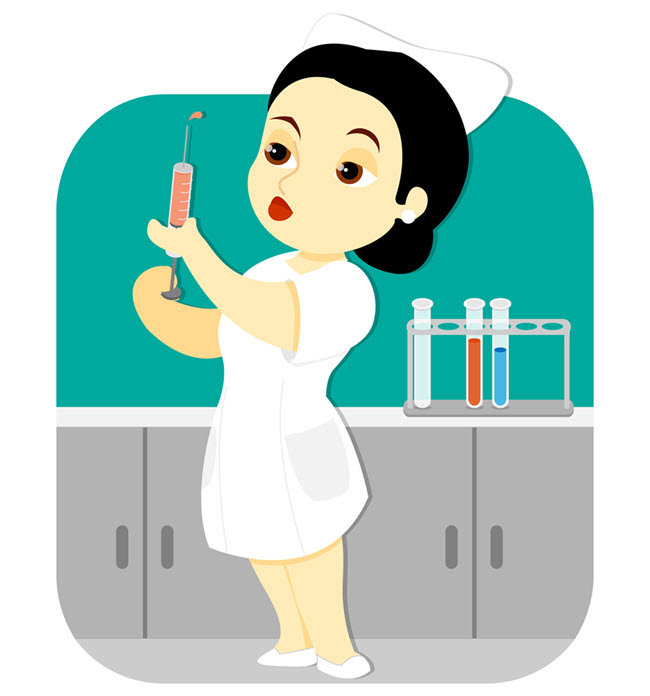 Workplace Settings
Besides hospital settings, Hematology/Oncology nurses may also work in cancer centers, outpatient treatment clinics, home health nursing, hospice care, correctional facilities, long-term and assisted care facilities. Patients living with cancer may not be hospitalized, but may require regular nursing check-ups, counseling, and drug therapies for proper maintenance of their disease.
Nurses with advanced practice degrees may also pursue nursing research and assume oncology nurse manager, educator and administrator roles. Two closely related oncology specialties are pediatric hematology/oncology nursing and hospice nursing.
Degree Requirements
Nurses with Associates or Bachelors degrees may start their careers in hematology/oncology environments, most commonly in a hospital. In settings such as these, entry-level nurses can easily harness significant knowledge specific to the specialty.
Nurses with a number of years in a clinical oncology work environment may wish to pursue advanced degrees. Clinical Nurse Specialists and Nurse Practitioners often specialize in oncology. These Master's in Nursing degrees qualify graduates to apply for management level roles, as well as deliver patient care and treatment plans independent of physicians.


Training Courses & Industry Credentials
Professional nursing credentials are encouraged in all nurse specialties. Industry certifications prove nurses have a consistent and measurable body of practical knowledge necessary for the specialty. The Oncology Nursing Society urges professional nurses to earn the following credentials provided by the Oncology Nursing Certification Corporation:
Oncology Certified Nurse (OCN) is a basic credential available to RNs with some work experience in oncology.
Certified Pediatric Oncology Nurse (CPON) is a basic credential for RNs working within the pediatric oncology sub-specialty. Candidates must have a minimum number of hours work experience in the clinical environment.
Advanced Oncology Nurse Practitioner (AOCNP) is available to degreed nurse practitioners specializing in oncology nursing. Candidates must have a valid RN license, a MSN degree and a minimum number of hours work experience within the patient care setting.
Advanced Oncology Clinical Nurse Specialist (AOCNS) is available to degreed clinical nurse specialists with Masters degrees in Nursing. CNSs must have RN licenses and a minimum number of hours work experience as CNSs in the oncology setting.
The ONS provides a training course for oncology nurses that are directly involved in patient chemotherapy. In some cases oncology nurses may be responsible for chemotherapy administration and follow-up. The Chemotherapy and Biotherapy Course provides an industry recognized level of information to professional nurses that may have no other formal training in these vital therapies.
Cancer is a disease that is unlikely to go away anytime soon. Like other RN specialties, hematology and oncology nurses will continue to have plenty of job opportunities, at entry-level and advanced practice.
Get Your Free Information on Nursing & Healthcare Programs
Find Your Healthcare Degree Fast