Earn Instant Sign-On Bonuses When You Join as a Military Nurse
Army and Navy Nursing Corps
Military Nursing is a broad label given to the Army and Navy Nurse Corps. Nurses that serve in either of these branches face challenging and rewarding career opportunities. Military recruitment is big business and the Army and Navy require top-notch healthcare professionals. Candidates interested in pursing nursing as a profession and working as a military nurse may qualify for very generous educational stipends, while professional, or already working nurses, may earn generous sign-on bonuses and immediate officer-status.
Army Nursing Corps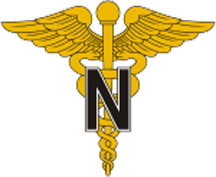 The Army Nurse Corps advertises an array of nursing specialties open to RNs educated at the BSN or MSN level. Working nurses interested in a nursing environment that empowers them to make independent decisions may find a stint of time with the Army Nurse Corps worthwhile. Active Duty Army Nurses must be RN licensed, hold a degree from an accredited nursing program in the U.S., and be under 46 years old.
Working RNs that join on for the Army Nurse Corps earn an immediate officers' status. Benefits of joining:
Possible $25,000 sign-on bonus.
Choose a Masters degree that is fully paid for after joining.
Through the Health Professions Loan Repayment Program for Active Duty Officers, receive up to $30,600 each year for three years, to use as repayment for student loans associated with earning a nursing degree.
Active Duty nurses may choose to specialize or may remain in general practice. Specialties include: Emergency Room nursing, Critical Care, Ob-Gyn, Operating Room, and Psychiatric nursing.
Navy Nurse Corps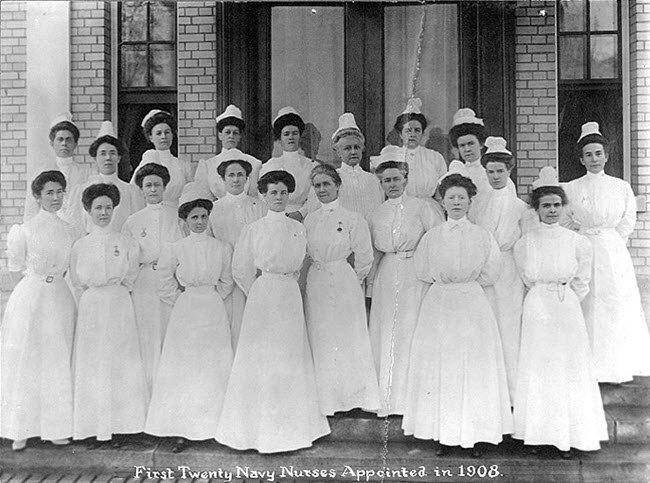 Nurses that choose to join the Navy as part of the Nurse Corps are urged to specialized in one of a dozen nursing specialties, including General Surgery, Orthopedics, Oncology, Critical Care, Pediatrics, and Trauma nursing, among others. Navy nurses work in stateside healthcare facilities, at-sea medical facilities, and in overseas healthcare settings.
Professional nurses may receive an immediate $25,000 sign on bonus when they sign onto the Navy Nurse Corps. Nursing students interested in a Navy nursing career may be eligible for $34,000 in student financial assistance when applied to the costs of an accredited nursing degree.
Nursing After the Military
Army and Navy nurses often only serve a term of duty before they choose to rejoin the civilian world. Some military nurses assume they will face obstacles and challenges when migrating to a civilian nursing job. The military makes every effort to make sure their nurse corps are trained on the latest equipment and in state of the art facilities when possible.
Military nurse corps specialties are closely aligned with quite a number of civilian nursing specialties. Military nurses often have a lot of leeway when it comes to decision-making and this type of leadership experience may easily transfer to a civilian environment. Nursing is already suffering from lack of leadership and staff nurse populations in all specialties are critically low. While assimilation for veteran soldiers is often a concern there are few obstacles to assimilation for military nurse veterans.
Get Your Free Information on Nursing & Healthcare Programs
Find Your Healthcare Degree Fast