RNs & APNs Work in Genome and Genetics Medicine
Nurses Assess Hereditary Diseases and Complex Family Medical Issues
Genetic health and genome research are on the cutting edge of healthcare. Plenty of health conditions and diseases are proven to have a genetic component and many more are thought to have root in heredity, or family genetic trees. Genetic nurses, sometimes called Genome Nurses, work closely with individuals, families and couples with an array of genetic healthcare issues. Nursing professionals often have earned Advanced Practice degrees, but entry-level RNs may also find their way into clinical genetic practice.
Role of Genetic Nursing
Genetic nursing professionals, Advanced Practice or RN, usually hold special genetics certification that proves additional knowledge in genetic healthcare and related issues. Genetic diseases like certain cancers, diabetes, Alzheimer's disease, rare congenital diseases and reproductive issues, all drive patients to seek the assistance of genetics experts. Nurses perform similar care paradigms as they would in other patient settings, only more focused on patients' genetic history and predisposition.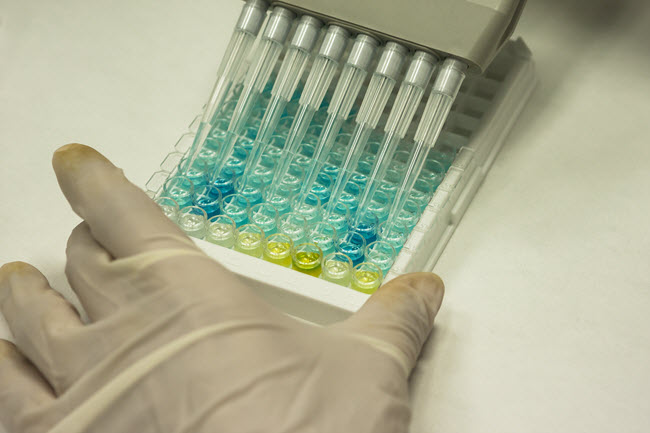 Within genetic healthcare, nurses may lend support to patients with already extant conditions and diseases, suggest specific prevention measures when hereditary disease poses a risk, counsel couples with reproductive questions and challenges, and work in research labs where clinical trials are commonplace.
Degree and Certification Requirements
The realm of genetics is highly specialized and much remains to be discovered. Exactly how and why some genetic combinations are more predisposed to certain diseases, and why particular family members may be more at risk for particular ailments, continue to elude many researchers. Within this highly scientific and research-based specialty it is necessary that nurses work as patient advocates, assuring the integrity and compassion necessary.
Genetics nurses must have RN licensure. Nurses may find access to entry-level clinical jobs within genetics labs, clinics and in cancer centers and hospitals, but must work a minimum number of years in the field to be considered for certification as a genetics nurse. Otherwise, RNs with BSN degrees are encouraged to pursue Masters degrees in Advanced Practice with an emphasis on Genetic Nursing. MSN degrees often take two years to complete, but prepare candidates for licensure and immediate work in the genetics field.
Like other nursing specialties credentialing is imperative. The Genetic Nursing Credentialing Commission (GNCC) offers two certification credentials:
Genetics Clinical Nurse certification is available to RNs with a BSN degree and at least five years work experience in a genetics healthcare environment.
Advanced Practice Nurse in Genetics certification is open to Masters in Nursing candidates with RN licensure and at least 300 hours of experience in a clinical genetics setting.


Degrees, Training, & Workplace Qualifications
Advanced Practice Specialists in Genetic Nursing are trained to conduct and interpret sensitive genetic screening and laboratory tests and to counsel various populations of patients. In most circumstances genetic nurse professionals will work in a particular sub-specialty of medicine where genetics play a part: pediatrics, oncology, mental health, obstetrics and reproduction, and research, are all major areas of medicine closely allied with genetics. Another closely related field is genetics counseling, a popular lateral career move for genetics nurses.
There is little doubt that genetic medicine will expand to include many more facets of healthcare. This means the demand for well-trained genetics nurses will grow exponentially. This is in keeping with the current trends for all RNs in all nursing specialties.
Get Your Free Information on Nursing & Healthcare Programs
Find Your Healthcare Degree Fast